'Celeb Style' Lesson On How To Pull Off A Chanderi Saree!
Here's how you can look like a celebrity wearing a chanderi saree with these simple tips!
You may have spotted many B-Town divas acing a saree look, with chanderi saree being one of their favourites!
The Chanderi saree tradition began in the 13th century. Around 1350, Koshti weavers from Jhansi migrated to Chanderi and settled there. During the Mughal period, the textile business of Chanderi reached its peak.
Add A Bun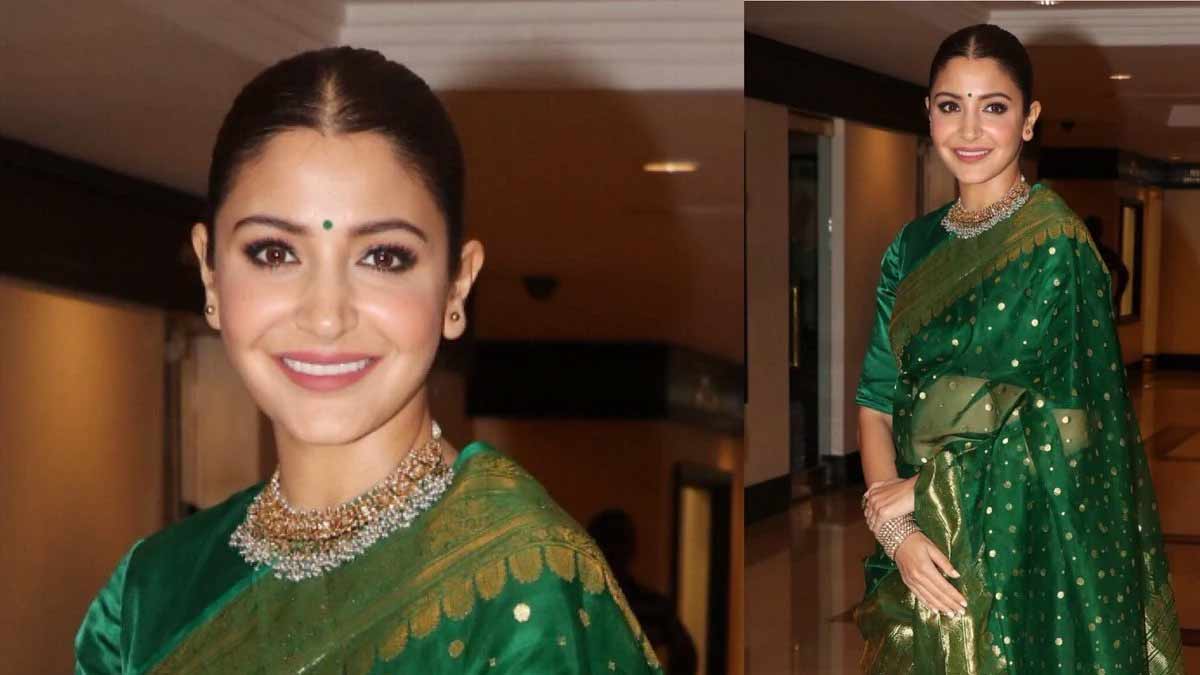 With every outfit, the first thing you think of is the hairstyle that you will be adding to your entire look! To go with your chanderi saree, it is important for you to let the saree shine as bright as it possibly could. To let it shine, tie your hair in a bun or even a high pony.
Keeping your hair in a knot will allow your facial features to radiate while the saree is always an evergreen choice to go for!
Tip- You can always add some flowers and hair accessories to your hairdo to give you a more youthful look!
Go For A Matching Lip Shade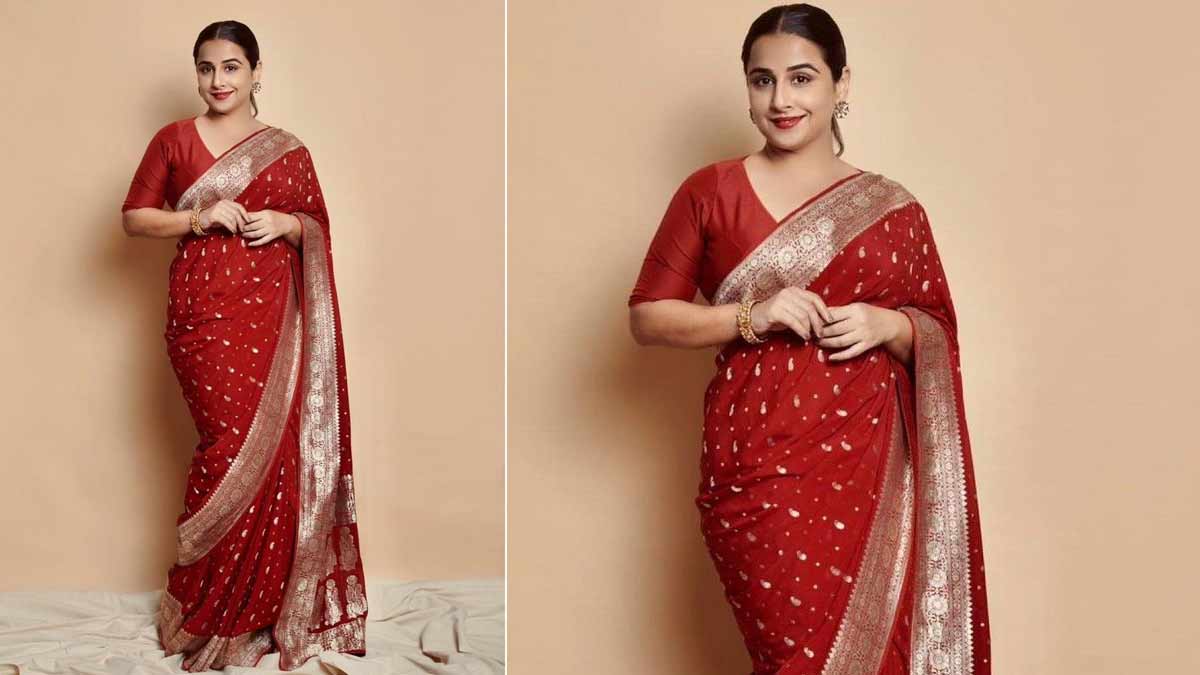 Choosing your lip shade is yet another tricky question. With a chanderi saree, you can without a doubt, go for a similar shaded lip colour to finish your look!
To give your lipstick a longer stay, use a lip liner before applying the lipstick. You can also use the powder hack for a matte yet longer staying lip colour.
You can top your lips with a gloss to give your look a classy yet elegant look.
Read More-Give Yourself A Punjabi Makeover With Inspiration From Sonam Bajwa!
Accessorizing Is Very Important
Accessories are designed to spice up a woman's appearance, actually making her come across as unique and out of the ordinary. Accessorizing is an inexpensive and cost-effective way of making sure that a woman does not grow tired of her wardrobe too quickly; it is just as good as buying new clothes.
You can add a belt to your look or even go for big danglers that will steal the show!
Bold Eyes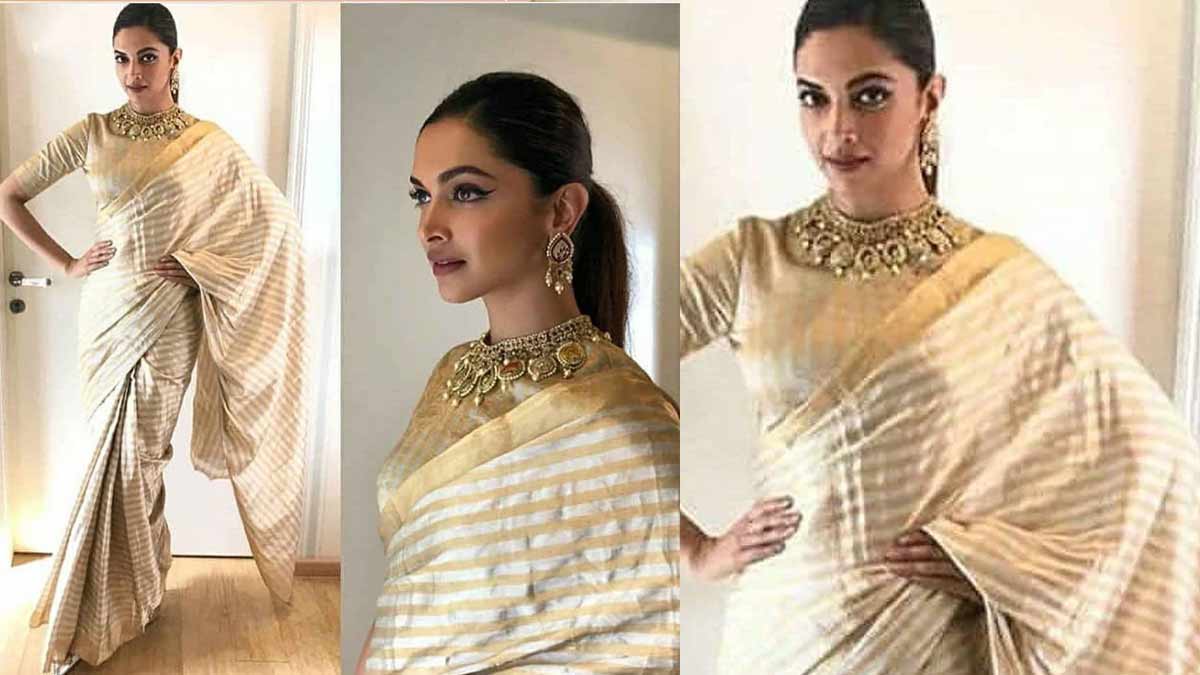 Bold eyes say everything. Let your eyes do the talking, always. You can go with a good winged eyeliner when in doubt. Give your crease a brown tone, and give a good layering of the mascara to your eyelashes.
You can try using different coloured eyeliners as well as eyeshadows with your look, but it is important that you keep it low-key. If you go too beyond the colour choice, it may ruin your look!
Read More-Look Like A Punjab Ki Sikhni With This Parandi Style Guide
Old Is Gold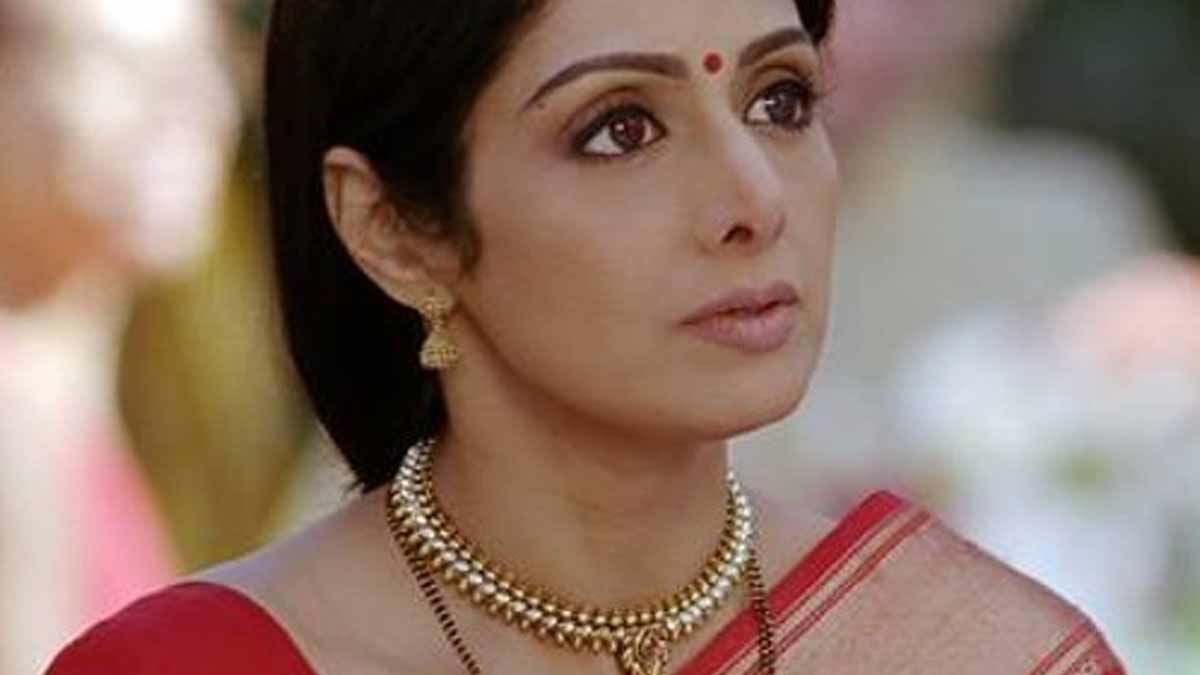 Chanderi saree has been a part of our Indian society for generations now. There is a mention of the sarees in the Vedas which have evolved gradually. This historic glimpse gives us a lesson on knowing the actual value of old things.
It is said how old is considered gold, and surely it is true. Go through your closet and rework your old closet items. They will always make a good impression and also give you a good creative space to accessorize them in the newest, trendiest ways.
Looking for something more? Connect with us over our official Instagram account and drop us a comment. Stay tuned to Herzindagi for more tips and tricks!