Biker shorts is the new trend in the market that is taking the fashion world by storm. This trend is already very popular in Korea and is slowly making a place in all Indian wardrobes. However, this piece of clothing can be a little tricky to style. Therefore, we are here with some style tips. Follow these tips and rock the biker shorts trend.
Oversized Graphic T-Shirt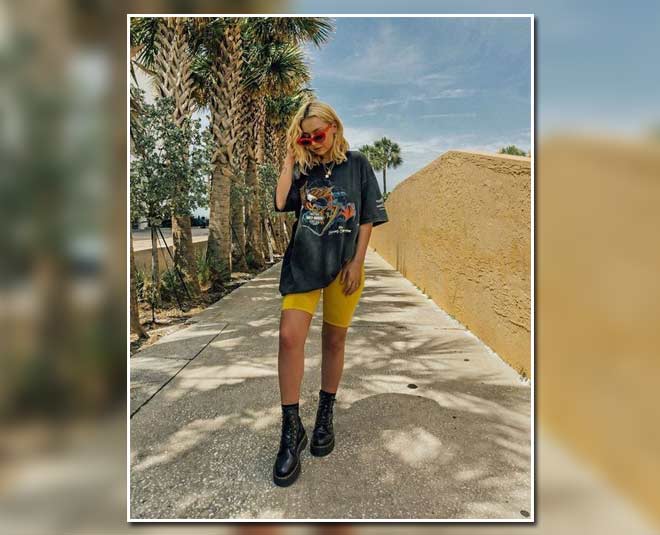 Pair up your biker shorts with an oversized graphic t-shirt and sneakers. Mostly you would have seen people wearing black biker shorts but you can play with colours and different prints. This outfit will be super chic and comfortable at the same time. Also, you would be ready in just 5 minutes.
Crop top
Many celebrities are trying the iconic pairing of biker shorts and a crop top. You can even go for a sports bra and it would just look the best. Add a pair of sneakers and sunglasses and you are good to go.
Sweatshirt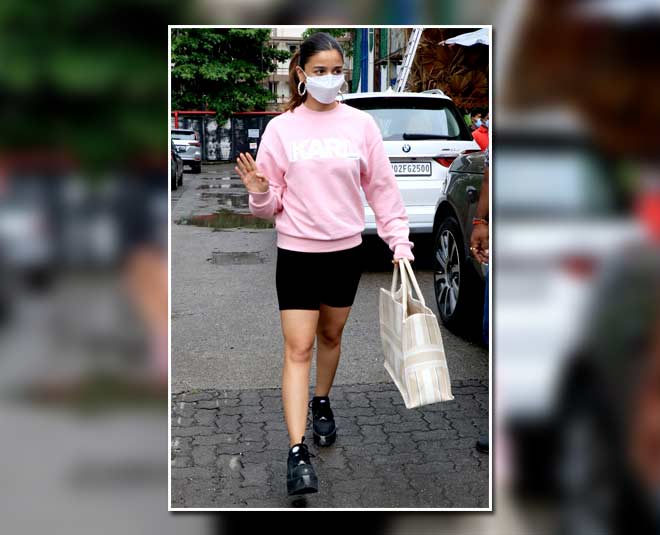 Pairing up a loose sweatshirt with fitted bottoms like biker shorts will take your loungewear a notch higher. Whether you want to go with a zipper or a hoodie or a pullover or a cropped hoodie or anything else, this bottom will make it look super stylish. Keep your hair tied up or loose and style with minimal jewellery and you are good to go.
With a Fanny Pack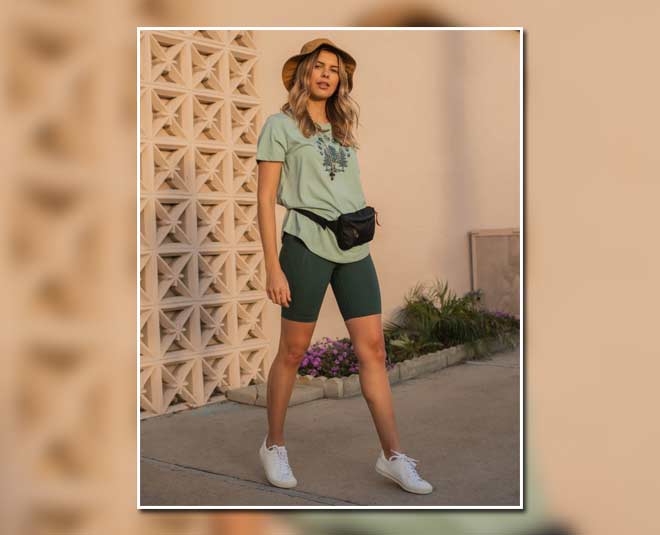 As biker shorts are body hugging, therefore, we mostly pair them up with an oversized piece of clothing. However, this can often make your outfit look sloppy, therefore, to add more structure to your outfit, wear a fanny pack on your waist and it will instantly elevate your look.
Layering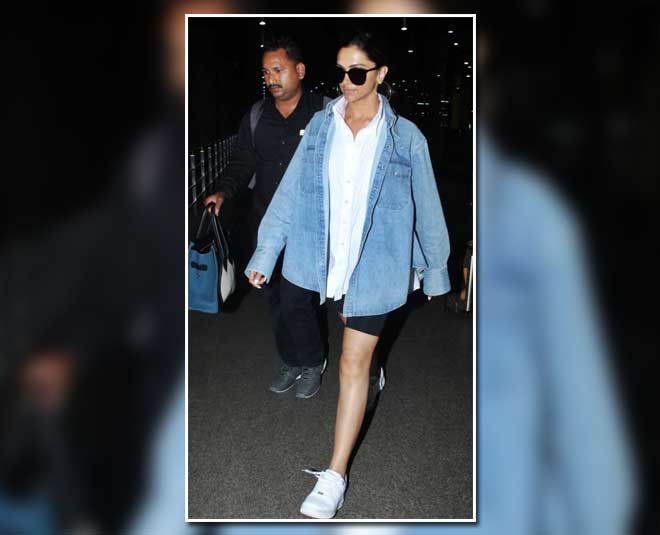 If you are a fan of layering, then you won't be disappointed while wearing biker shorts as this can also be layered. Just like Deepika Padukone, wear an oversized shirt or t-short and put on a layer and you will get a chic look. You can also layer over a sports bra or a crop top and it will look perfect.
Don't Miss: Celeb Approved Ways To Dress Like A Boss Lady
Under A Skirt
You must have been using this trick since a long time but are realizing today. Hiding a pair of biker shorts under a skirt is a trick that many follow. The extra layer can protect you from cold weather or even make you feel less exposed and more comfortable in a flowy garment. It's not a problem even if the shorts peek a little from underneath the skirt as this will only add some retro vibes to your look.
Don't Miss: Here Are Some Celebrity-Approved Ruffle Sarees That You Should Have In Your Wardrobe
Matching Sets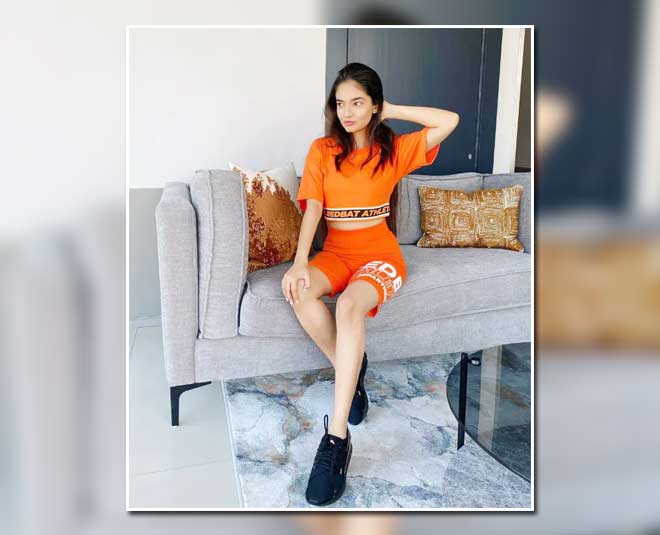 2020 was the year of co-ord sets and this trend doesn't seem to go anywhere in the near future. You can carry matching pieces that can be dressed up or even dressed down. Athleisure has never been more stylish in the past, so, try this on ASAP.
Blazer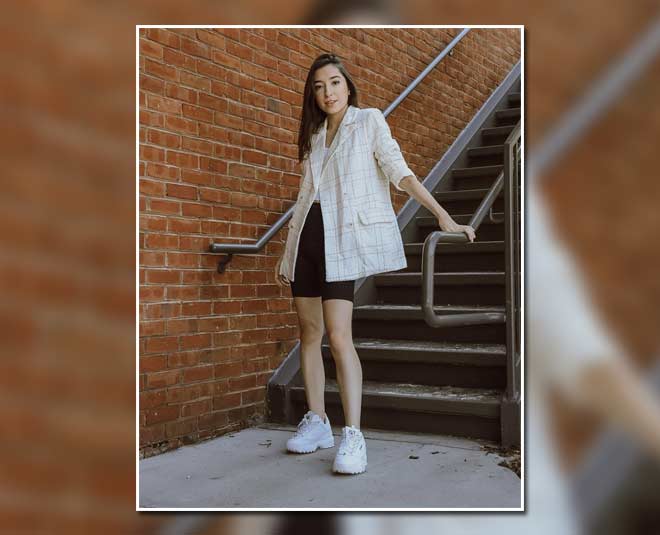 Do you want to level up your biker shorts from athleisure to formal? Then, pair it up with a blazer and for a more sophisticated and classy look. With the right makeup and accessories, this pairing will surely make heads turn.
For more such stories, stay tuned to HerZindagi!