Fashion is an important part of making us look the way we wish to be interpreted by the world. Wearing colourful and bouncy frocks in an official business meeting will make you look immature while wearing formal pantsuits at traditional gatherings will make you look like an uptight snob.
Here is yet another fashion tips article for you because we want you to look the best no matter where you go! If you wish to be taken seriously be it a birthday party or a business meeting, we have for you, five Bollywood celebrities you can take inspiration from! Here are five looks that will give you a true boss lady makeover!
Anushka Sharma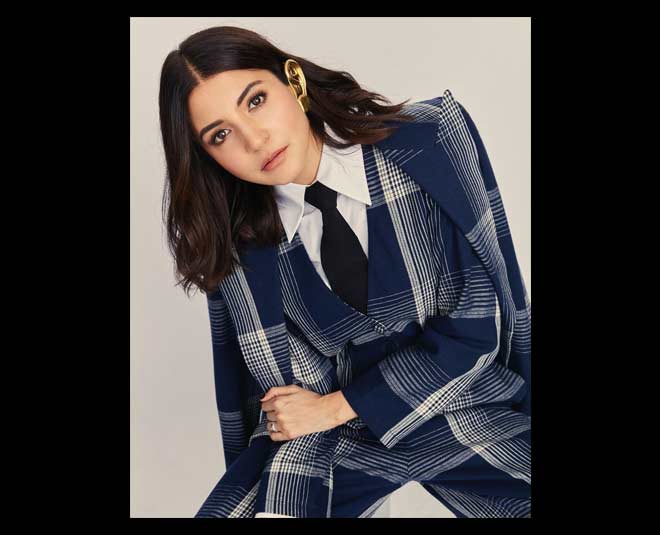 Image Credit: anushka sharma instagram
Who said checks are only for boys? All hail Anushka Sharma, as she calls checkmate with her checkered formal suit. Everything about this outfit is so similar to the attires we have seen the men wear yet felt quite intimidated to pull off. Minimal makeup, formal dress up, Anushka Sharma is in all true sense a boss lady who is making it clear with her fashion sense that she is here for business!
Deepika Padukone
Image Credit: deepika padukone instagram
Dressing like a boss lady does not necessarily mean wearing blazers and shirts, proves our beloved Deepika Padukone! A tight-fitted dress, complimented by an overcoat of the same colour(darker shade) and hair pulled back in a bun! Who said dressing up like a boss lady meant compromising on your fashion choices? It was a perfect decision to wear stilettos and a minimalistic choker on this look! If we were to enter a place with a similar look, people would surely stand to greet us!
Don't Miss- 5 Times Bollywood Celebrities Went All Out With Their Humongous Outfits!
Kiara Advani
Image Credit: kiara advani instagram
Being a boss lady does not mean letting go of the fun! Kiara Advani has been seen boasting many such boss lady looks where she looks every bit of sassy and classy! In this particular look, she is seen wearing a fluorescent jacket. She has paired it with a simple white shirt and black pants to refrain it from looking too tacky. Her statement glasses do the magic and perfectly complete her look! A look that is every bit of cool wrapped up perfectly into the vibe of a true boss!
Don't Miss- 5 Times Kareena Kapoor Effortlessly Pulled Off Monotone Outfits
Sonam Kapoor Ahuja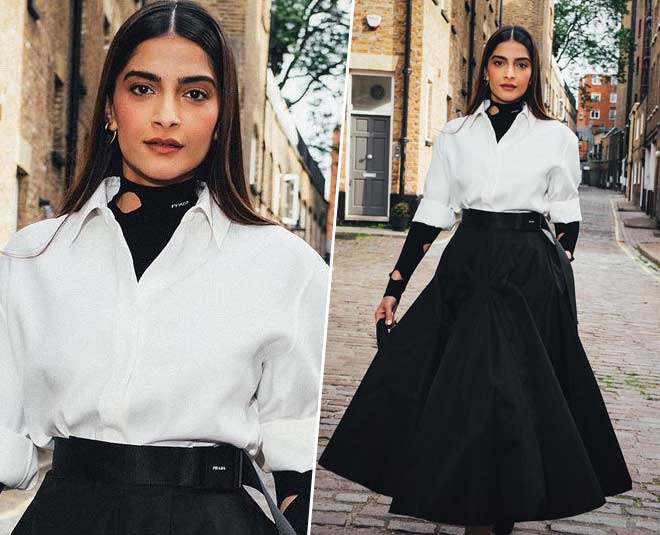 Image Credit: sonam kapoor instagram
How can we be talking about fashion and not talk about Sonam Kapoor? Every look that Sonam picks for herself is not just fashionable but completely out of the ordinary! While we have seen a lot of people pair shirts and long skirts, none have been this dapper! The sleeves within the sleeves, neckwear, and of course the middle partition make her monochromatic look scream out 'boss' in all its glory!
Priyanka Chopra Jonas
You say boss, we say PeeCee! This universal heartthrob leaves no stones unturned when it comes to leaving heads turned and jaws dropped! While all her looks have had boss lady written all over them, our favourite is what she wore at the Met Gala. The Ralph Lauren trench coat in the form of a gown swept away hearts(along with the floor ofcourse)!
We hope you found this article interesting and are all set to boast your boss lady look in a world that still takes lady boss as a compliment! If you wish to read more such articles, stay tuned to HerZindagi!