Known by various names such as belt bag, moon bag, belly bag, or bum bag, the fanny pack was declared 'the hottest product of the year' back in the 80s. It is a small bag worn using its strap on the shoulder, waist, or bag. By the beginning of the 2000s, the popularity of this versatile bag started to decline. But, now the fanny bags have made a comeback and seems like it is here to stay for good. As the current styling is more focused on defining your waist, and corsets, the belt bags are turning out to be the perfect match to compliment everyone's style.
Use As A Belt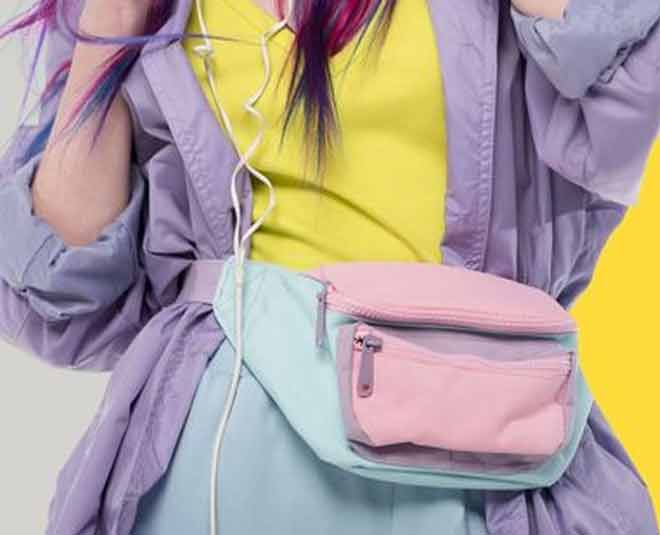 In order to accentuate the waistline designers and fashionistas are using different types of belts nowadays. The list also include a versatile accessory, the fanny pack. An over-sized midi dress paired with a belt bag looks uber-stylish. You can colour coordinate the footwear and the bag to add a little something extra to the outfit. Not only will you feel much confident by defining your waistline, but you will have extra room to keep your supplies.
Pair With Pants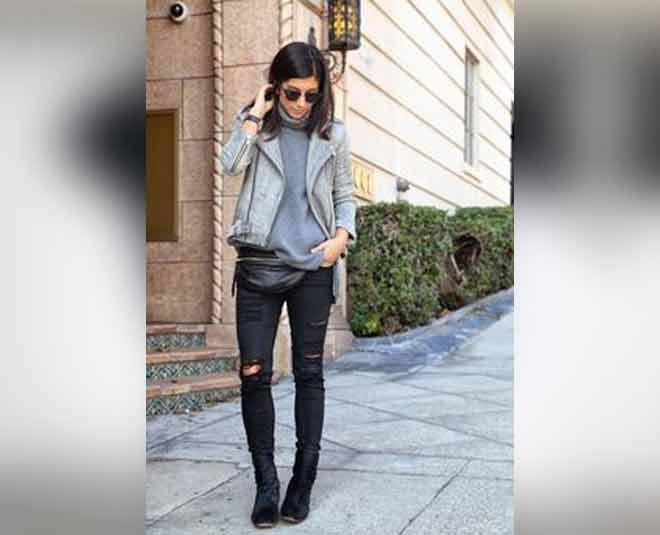 It's a no brainer that a belt bag should be worn on the waist, paired with pants. But, you don't want to look like those tourists, who just carry the stylish fanny bag just for the sake of keeping their belongings as close to them as possible. Try clubbing the bag with high-waisted pants or jeans. A boyfriend shirt can never go wrong with it. Tuck one side of the shirt in and wear the belt over the shirt from another side. Also, don't forget to team up the fanny pack with cargo pants. Go for neutral colours and have fun!
Draped Over Shoulder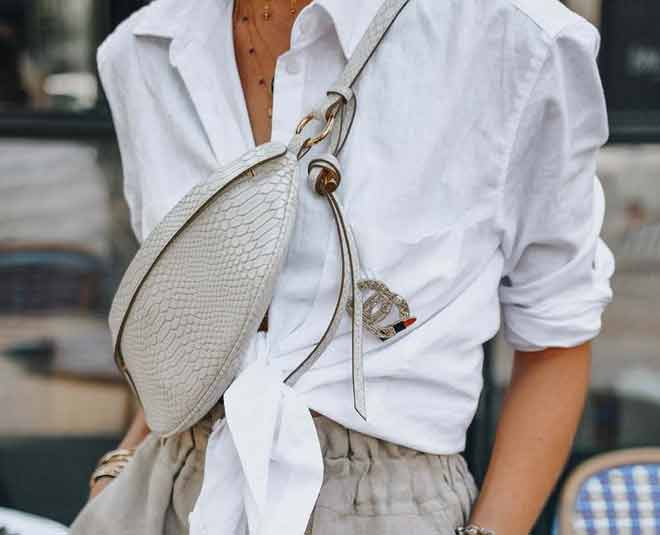 We have often captured celebrities donning the belt bag is several different ways, but nothing can look as stylish as a fanny bag draped over the shoulders. Be it a simple airport look or a casual day look, you don't need to worry about appearance while you carry fanny over the shoulder. However, do mind that the bag is placed comfortably. Not too close to your arm and not too tight around the chest. You should be able to pass your hand under the bag, that's how you know it has been positioned correctly.
Don't Miss: Take Fashion Cues From Nora Fatehi To Slay In Simple Outfits Like A Pro
As Separator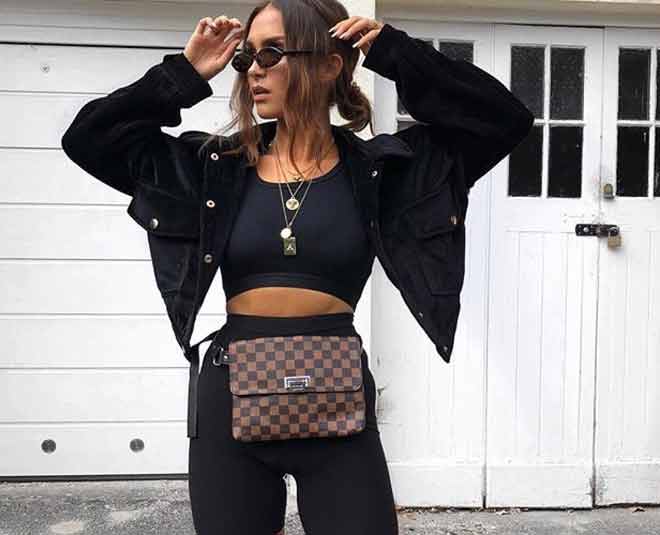 Love wearing matching outfits, but couldn't find a right accessory to team up as a separator? Try the fanny pack. It will add a pop of colour and automatically make you look stunning. In addition, your figure will not hide under your clothes, instead, it will give a definition to your waistline. With pure black and whites, try using more off bright colours such as lemon yellow, fluorescent pink, etc. if you want to keep the look subtle, go for neutral shades.
Don't Miss: 5 Times Ankita Lokhande Impressed Us With Her White Outfits, See Pictures
Over a Blazer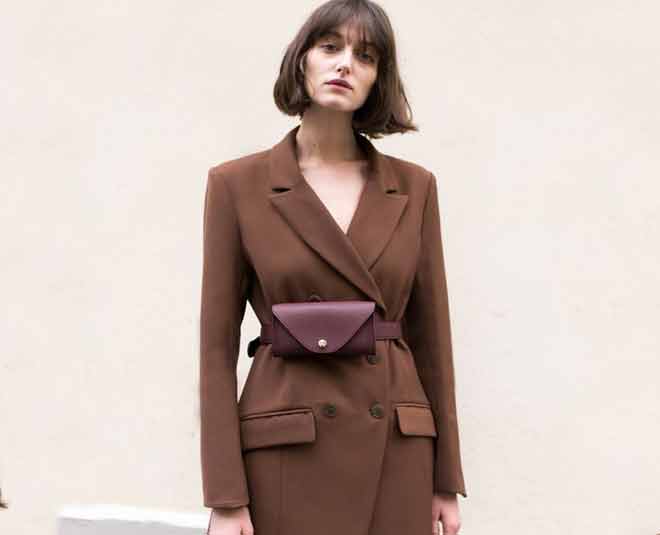 Want to wear your blazer on a casual outing, but not feeling sure if it is looking way too formal? Don't worry the fanny pack has you covered. Styling a belt bag with blazer can't go wrong. The style will look a perfect blend of cool and classic, something that every fashionista girl has been sporting.