How To Look Tall In Dhoti Pants Without Heels
Are you not a fan of heels? Try these hacks to look tall in dhoti pants without heels.
The Dhoti, a traditional bottom-wear garment for Indian men; developed with a contemporary twist to become a popular alternative in the women's wardrobe.
These modern pants are the latest women's fashion ensemble, and they may be styled with Indian or fusion designs, colours, and motifs for a more eclectic and aesthetic appeal.
Dhoti pants are extremely comfy to wear as a bottom layer, especially in the summer season. Contrary to denim, dhoti pants are light enough to allow the skin to breathe and resist the heat. Surprisingly, these dhoti pants have crossed international borders and appeared on runways throughout the world. Dhoti pants' popularity stems from the fact that they flatter all body types.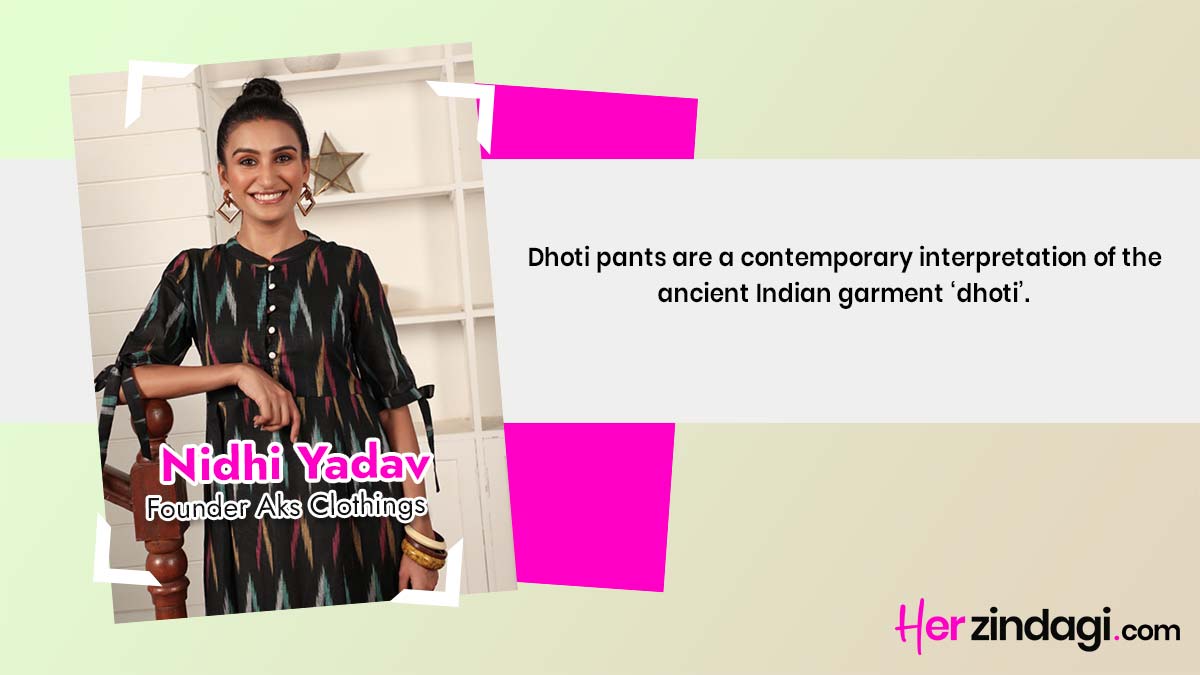 Well, in addition to your beauty, your height also plays a significant impact on your attractiveness factor. Many people, especially those of small height, are obliged to wear heels while styling with Dhoti. However, not everyone is at ease in heels all of the time. To overcome this issue, Nidhi Yadav, Aks Clothings Founder, Fashion expert has shared some tips to seem tall in Dhoti pans without heels.
Wear Stripes Dhoti Pants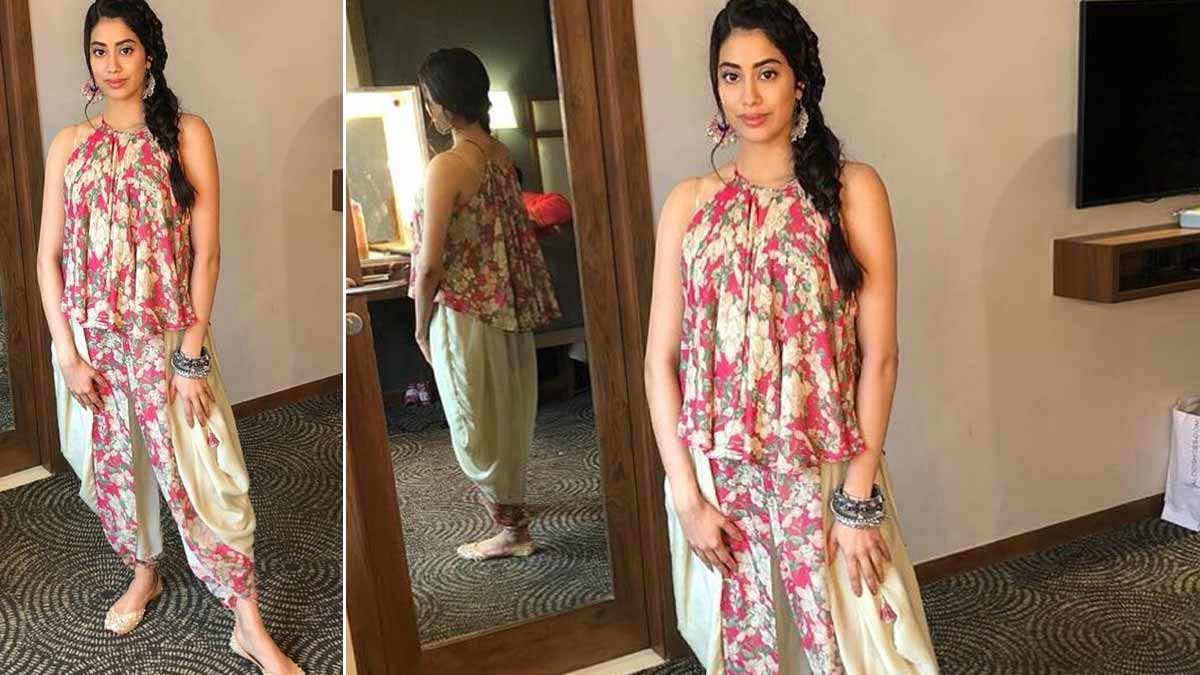 Stripes are popular right now, so go for it! However, if you want to appear taller, just wear vertical stripes. Dhoti pants with vertical stripes will give you the appearance of height. Vertical striped clothing is fashionable, and they also give a slimmer look. Avoid horizontal stripes since they add breadth to the figure.
Keep A Check On The Length
If you are trying to look taller, then don't style Dhoti Pants with kurtas, shirts or tees that are excessively long as the length of your clothes counts. Your top wear should not reach your ankles or go beyond your knees. Upper outfits that are a few inches above the knees or knee-length are also excellent choices. This method will make your legs appear longer, giving you the appearance of being taller. A pair of juttis with dhoti pants and a short kurta will be perfect for a comfortable and taller look.
Don't Miss:Bollywood Inspired Lavender Dresses For Summer Season
Style It With Sneakers Or Shoes
You may dress up your dhoti pants with a shirt for a more sophisticated look. Moreover, tuck your shirt or top in to give the appearance of longer legs. Make a statement with striking jewellery, particularly a neckpiece, to complete the ensemble. Add stylish sneakers or shoes to your outfit to make people go head-over-heels.
Don't Miss:'Celeb Style' Lesson On How To Pull Off A Chanderi Saree!
Choose The Rright Fabric
If you don't choose the correct fabric, you'll appear bulkier and shorter. Dhoti pants made of lighter materials, rather than lavishly decorated and heavier fabrics, will help you look slimmer and taller. Choose chiffon or linen, which will cling to your body and let you show off your contours. If the cloth is lighter, you will be able to carry yourself more easily, making you appear taller.
Even if you aren't wearing heels, these easy tactics will make you look tall. Dear ladies, style in a way that makes you feel comfortable and confident.
For more such stories, stay tuned to HerZindagi!