Do you avoid wearing all those amazing, fashionable and trendy outfits that grab our eyeballs as we walk around malls? We can surely work to get rid of those extra kilos and get fitter but till that time we achieve that, we have to really find out a way to dress how we want to. Here is how you can dress if you wish to hide your belly fat:
Buy Shapewear
Now shapewear doesn't make your flab vanish in a second. However, it helps you create an illusion of a flatter tummy. Shapewears have a tight fitting but they are really comfortable. Wear these on days when you want to carry those dresses that demand a flatter belly.
Pick The Right Dresses
If you understand your problem with the belly area, you need to pick up the right dresses for yourself. Make sure you pick dresses that don't directly focus on your tummy. Try not to buy body-hugging dresses as they will further enhance your problem area. Pick a flowy fabric as it will look great on you and will not really show your exact figure.
Pick The Right Pattern And Colour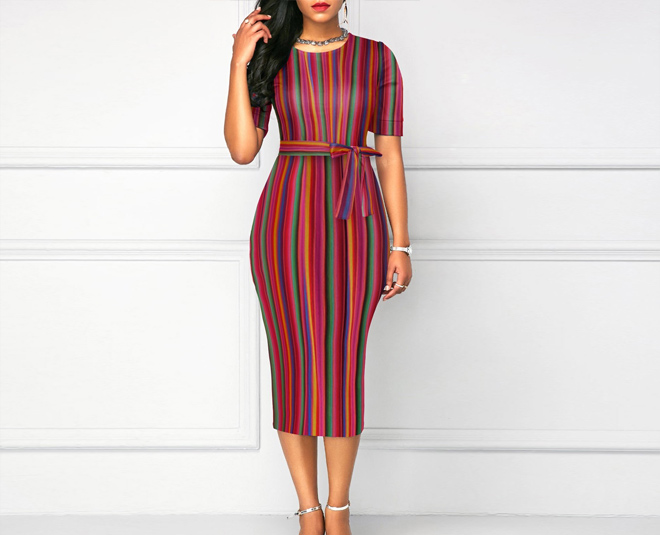 Picking the right fabric makes a lot of difference but the pattern and colour will make a great difference too. If you want to hide your belly, pick dark colours. They make your tummy look flatter. Also, pick vertical patterns as they make you look tall and thin as compared to horizontal patterns that make you look broad.
Go For Layering
Another great hack you can try is layering. Layering up really helps you to hide your belly fat. You can try different combinations where you pair different layers to create a look. You can pair your dress with a jacket or don a shrug over a classic shirt, pair a tee with denim shirt, it all works to take away the focus from your belly.
Pleated Skirts, Anyday!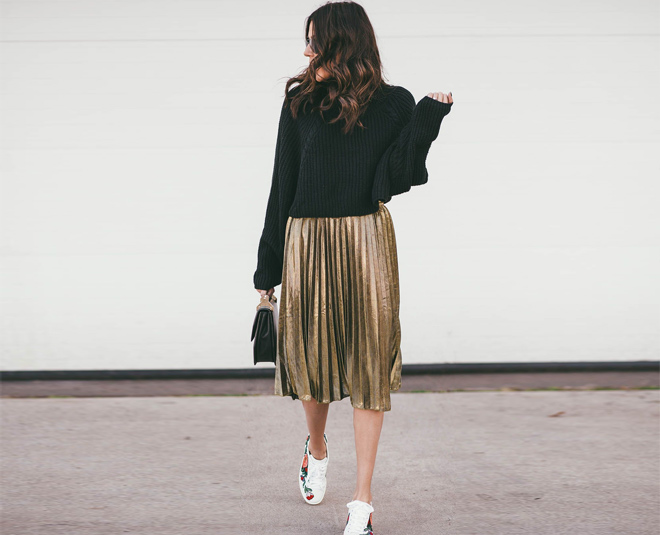 If you love wearing skirts but just don't, thinking that it would focus on your belly area then you are wrong! You can wear skirts! Go for pleated skirts as they look more flowy and don't focus on your belly. Pair it with a casual tee and you are good to go. Don't Miss Top 7 Ways To Style A Bralette
Make sure that you wear the right undergarments as they define your body shape. We hope that these hacks will help you hide your belly fat. Try these and dress smartly!