Assembling a bridal trousseau is one of the most exciting and exhilarating activities of the entire wedding festivities. As a bride, you want to turn heads like a diva and we don't complain about it. You may have been a pro shopper throughout your life, but when it comes to THE Dress of the night, it is a whole different ballgame. There is a mix of feelings - the overflow of emotions and a desire to slay your social media feed as well.
As a fashion designer, a lot of would-be brides book appointments with me to discuss and finalize the dream attire for their pre-wedding soirees and the main day. This experience has helped me draft a list of do's and dont's that can help them finalize their dream look.
Start Planning In Advance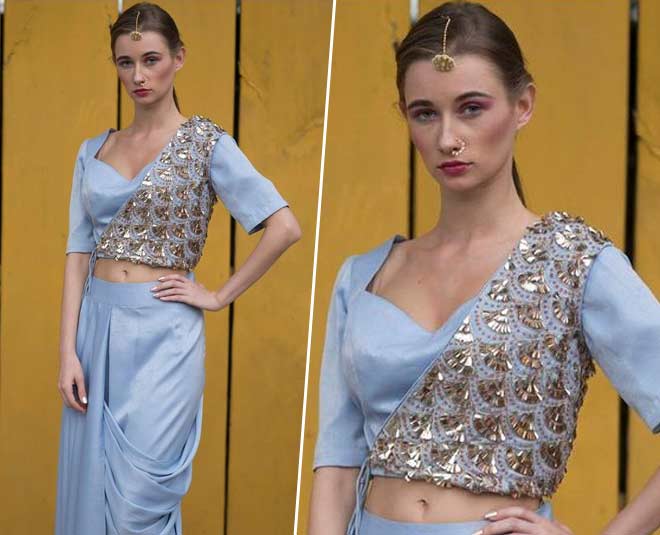 The time taken by high-end boutique designers can range from 2 weeks to 4 months to deliver the dream attire. That is why it is absolutely important to fix up an appointment as soon as the date is fixed.
As a designer, I love to start early and have a candid chat with my clients to understand what's their aspirations and desires. It's important to develop a level of understanding and comfort with the bride-to-be and make the entire process memorable. Having enough time also gives the opportunity to move back and forth, take breathers and work out the intricacies if needed.
Bring Along The People You Trust
Sometimes I see that the bride brings (or has to bring) a lot of people along for the finalization of the dress. I feel there is no need for so many opinions. You should only bring someone who understands you and your personal style.
Find The Silhouettes That Work For You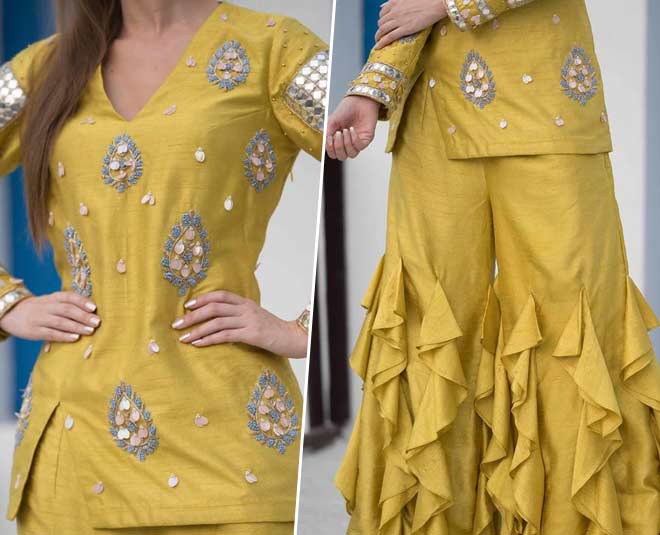 While you can have a rough idea of what you are looking for, it is not necessary that a costume that looked great on your favourite actress works for you as well. Everybody is different, hence it's important to find the silhouette that flatters you the most. And for accentuating the outfit, we are there!
Fitting Rooms Secrets
Firstly, when you go for your fittings, wear well-fitted lingerie so that you can actually visualize the final look. Do a little makeup ( not too much) and do your hair as well. Bring your heels as well to understand the length and fall of your shararas and lehengas.
Buy The Dresses That You Can Re-style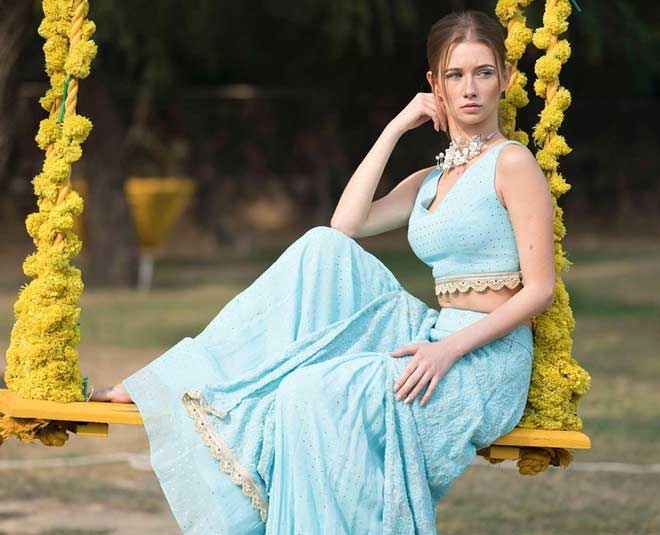 Since you are spending a considerate amount on all the designer dresses, it is not a wise decision to wear it only once. At Kaprapan, I design a lot of detachable options, say a blouse with a sequins-based half jacket so that you can reinvent and re-style the same dress for different occasions. ( And your Instagram won't even get to know)
Alteration Alert
If you are buying your attire from the designer store, do not choose a dress that needs a lot of alterations. If one has to change everything about the dress so that it suits you, then probably it is not the perfect dress for you. However, a little alteration does no harm.
Be Honest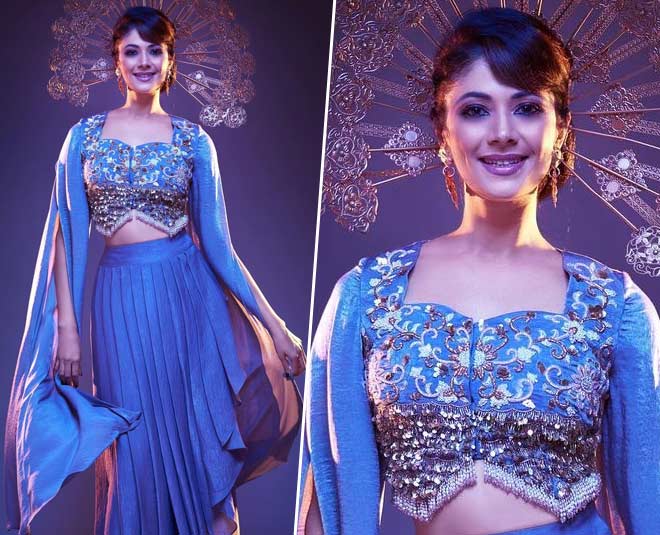 Stay practical and true to your budget. Also, be honest with the designer about what you feel about certain designs and looks. As a designer, I am happy to work to and fro with the bride-to-be to design the dress of her dreams.
No Preconceptions
Don't come with preconceived notions of what will look good or not good on you. Also, it is very important to experiment with the looks. For example, how about ditching the regular traditional Anarkali and choose a corset blouse and skirt for your mehndi or sangeet? Or how about ditching the regular blouses with a half waist jacket? The options for creativity are endless.
Give Basic Details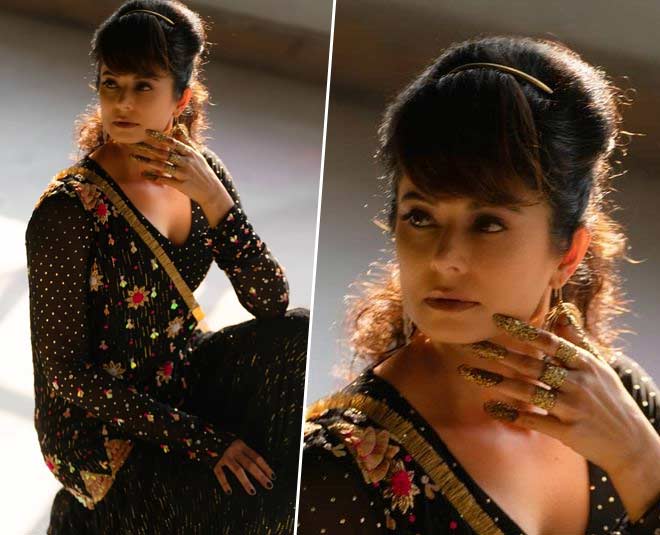 Do tell your fashion designer the basic detailing about the event. There are certain colours that pop up the entire look during the day and there are certain sequins and tassels that glow up during the evening. Tell them about the theme of the event.
Don't miss: Experiment With These Indo - Western Outfits To Dazzle At Your Sangeet Ceremony
Dress To Impress Yourself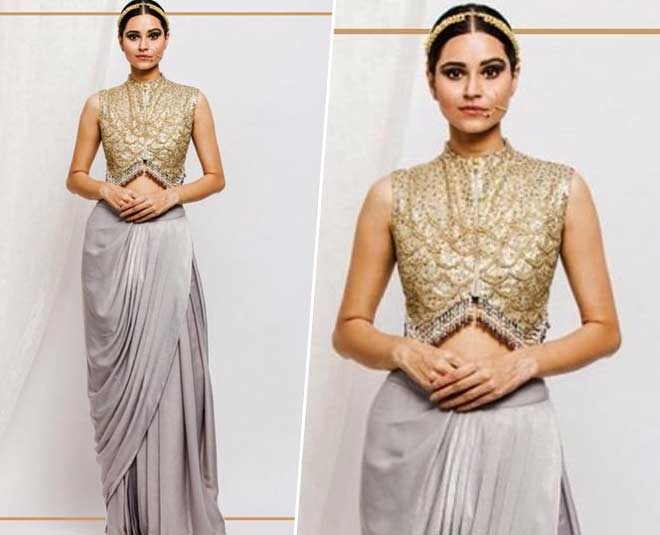 Come with a positive and happy mindset. The process of fixing the appointment with the designer to finalising wearing the outfit on the main day could be one of the most important shopping experiences of your life. Don't be bogged down by what people would say or comment. This is your day and you have to be comfortable and happy with your final outfit.
Don't miss: Fashion Designer Anaita Shah Lists 5 Super Trendy Outfit Inspirations To Ace The Wedding Season
For more such amazing fashion advice from top-notch designer and owner of brand label, Kaprapan, Anaita Shah, stay tuned to Her Zindagi.