Astronomy and astrology are big parts of our culture; a shift in the moon may change a lot in your life. Zodiacs have an intriguing aspect to it as you may feel like it's a cheat sheet to people's personality. Oh, you are a Sagittarius! you must be a adventurous yet stubborn. You are a Pisces? You must be a daydreamer and extremely creative.
Instead of dressing a a specific aesthetic or like you do normally; how about you dress up like your zodiac sign. If you love astrology or if zodiac signs intrigue your noggin then read further because we have an outfit for all your signs.
Aries
The baby sign; the first in the zodiac charts is the hot headed passionate Aries. Aries is the cardinal fire sign with the Ram as its symbol. Aries date starts from March 20 – April 19 for with red as its colour. Aries is bold, hothead and passionate with a strong leader personality.
For Aries we choose a bold outfit with a hot red cropped jacket with dark red cargo pants and black combat boots with a grunge version of Ram pendant. If Aries ever gets into a fights with you then you better run before the Ram's horns hit you.
Taurus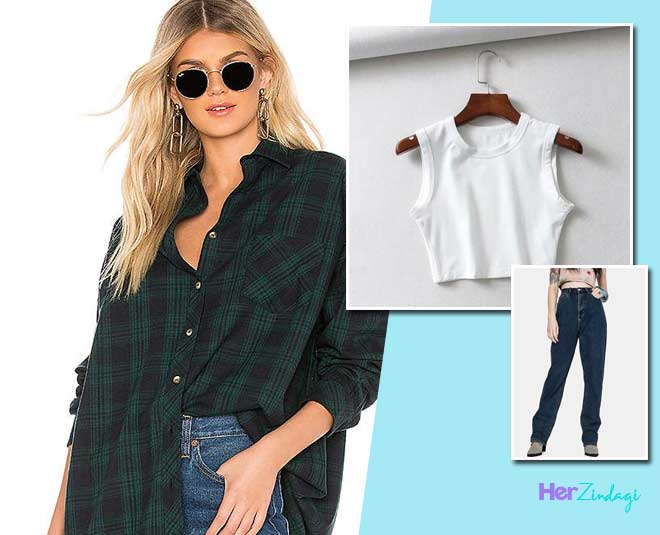 The sweet, dependable and passionate Taurus is the fixed earth sign who's symbol is the bull. Taurus dates starts from April 19 – May 20 with its colour being the earthy green. The sign is a loving and caring sign who might just wants cuddles but don't dare take them lightly because when a Taurus gets mad you meet the horns.
For Taurus we choose something comfortable like a white crop top with olive green flannel to wrap around when they want to be lazy and some denim boyfriend jeans for the ultimate comfort.
Gemini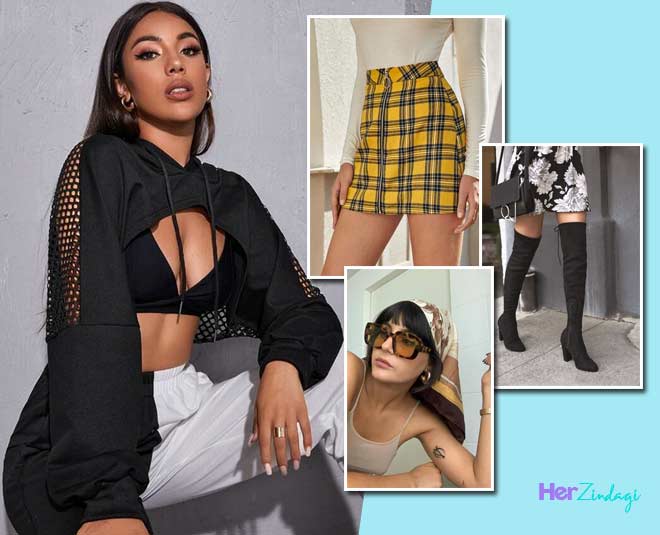 The charismatic multifaceted Gemini is the mutable air signs with its symbol as the twins. The dates of Gemini are from May 20 – June 21 with its colour as yellow. Gemini are versatile they are indecisive and impulsive but also intelligent and persuasive.
For this charismatic sign we choose something with a duality with a cute plaid skirt with a super cropped hoodie and a black bra. This looks is topped off with thigh high black boots and chic tinted sunnies.
Cancer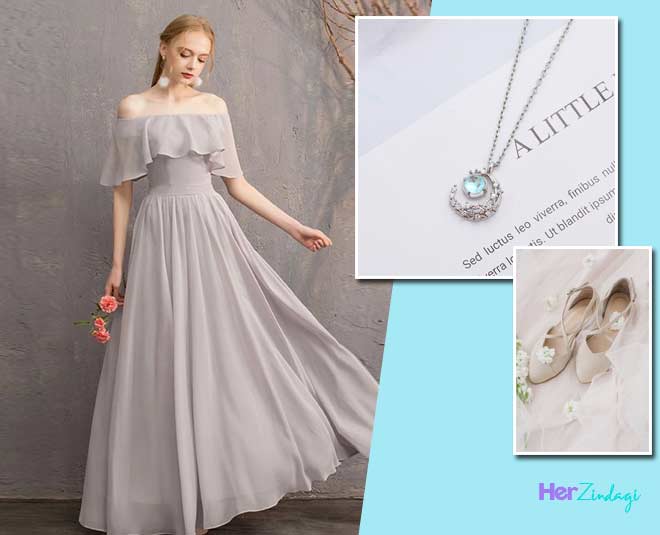 The sweet emotional Cancer is the cardinal water sign with its symbol as the crab. The dates for Cancer is from June 21 – July 22 with its colour as silver, metallic grey or soft blue. This zodiac sign is very sensitive and forgiving but when hurt the can be cold and reserved.
For the loving Cancer we decided on something soft and flowy like a romantic off shoulder dress with a beautiful dainty moon pendant which has a blue jet in it, moon since the celestial body that rules Cancer is the Moon. For the shoes we gave Cancer some ballet soft grey pink shoes.
Don't miss; Zodiac Signs That Are Marriage Material
Leo
The extravagant, over the top and loyal Leo is the fixed fire sign. The dates for Leo is from July 22 – August 22 with its colours as gold and orange. The Leo is a royal sign who are loyal, compassionate and driven with natural leadership skills. They can at times be a bit jealous and overprotective; only because the really love you a lot.
For the bold Leo we decided to go high fashion and choose a dress with along cape and one side bejewelled giving Leo a royal high fashion look with golden heels with details and a 2 gold chains.
Virgo
The smart and sharp Virgo is the mutable earth sign who's symbol is the virgin. The dates for the Virgo is August 22 – September 22 with the colour green and brown. The Virgo is dependable, mature and sympathetic. They are like caring mother who are strict and loving.
For Virgo we started with a look inspired a bit by dark academia; with brown pants and a black camisole with a solid brown blazer. The look may give you Indiana Jones combined with a professor look. We also added black boots and some classic cat spectacles.
Libra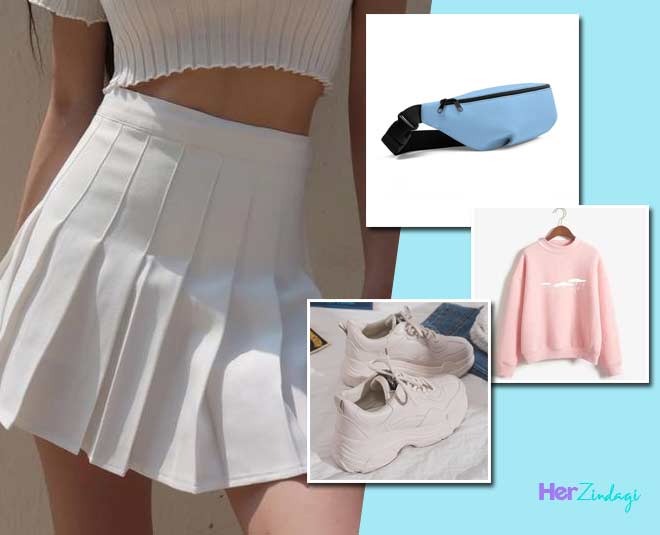 The sweet and balanced Libra is the cardinal air sign who's symbol is the scales. Their dates are September 22 – October 23, with its colour as pink and blue. The Libra is a cozy and laid back sign but are balanced and love harmony, peace; They are often concerned about the justice in the world. They are sweet and love hanging out with people they like.
For this sweet sign we wanted a balanced yet soft outfit so we choose a comfy pink jumper with white tennis skirt to give it a cute comfy vibe. For shoes we added chunky white sneaker and also added a blue fanny pack to sling around.
Scorpio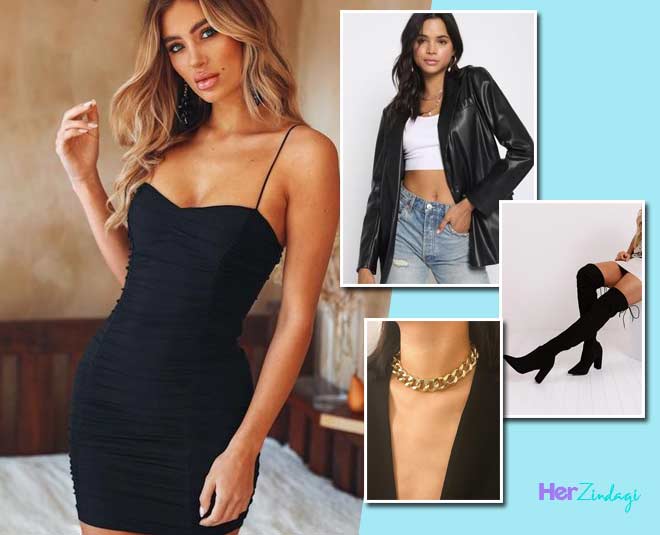 The secretive and smart Scorpio is the fixed water sign who's symbol is the scorpion with the dates from October 23 – November 22. The colours for Scorpio are deep red, maroon, black, and brown. This sign is passionate, profound thinkers and creative.
For this badass sign we choose a black cocktail dress with a black leather jacket and thigh high boots to kill. We also accessorised the look we a gold chunky chain.
Don't miss; What Makes Your Zodiac Sign Break Up? Expert Reveals
Sagittarius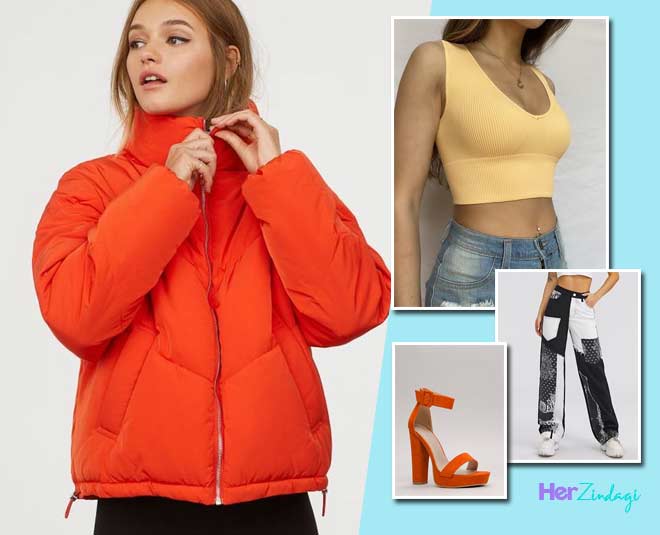 The bold head strong Sagittarius is the mutable fire sign with its symbol as the archer. The dates for this sign is November 22 – December 21 with colours as orange, red, yellow and canary yellow. Sagittarius are optimistic, caring , funny, honest and intellectual.
For this fun loving sign we choose a yellow crop top with black and white graphic jeans. We added the fun part Sagittarius can chat about; the orange puffer jacket and burnt orange heels.
Capricorn
The responsible and competitive Capricorn is the cardinal earth sign with the sea goat as its symbol. It's dates are December 21 – January 20 with the colours earthy shades like brown and khaki. The Capricorn is ambitious and an inquisitive sun sign.
For Capricorn we went for a cottage core aesthetic with a green flora dress and soft green heels. We added the tote bag for the Capricorn since they are the responsible ones carrying everything for everyone.
Aquarius
The water bearer Aquarius is an inquisitive, self reliant and clever. Aquarius is the fixed air sign who's dates are January 19 – February 18 with colours baby blue, violet, and yellow. Aquarius is a cunning yet enthusiastic and with a ready to learn attitude.
For the charming Aquarius we started with a baby blue button up with a lace collar and cream pants. We also added brown boots to top the outfit for the cunning sign.
Pisces
Last but not the leas; Pisces who is the mutable water sign. The symbol for Pisces is the fishes and the dates are from February 18 – March 20 with the colour aquamarine or seafoam green. Since this is the last sign it has qualities of all signs in it. It is creative, abstract and in its own world. Pisces is considered the old soul who is wise but with a bit of childishness in them.
For the abstract Pisces we started we abstract lehenga and white blouse. We added beautiful blue heels with butterflies to give the Pisces' wild thoughts wings and some silver and green jewellery to match.
For more articles like this stay tuned to HerZindagi.