Learn All The Differences And Similarities Between Kurta & Kurti
Kurta and Kurti are ethnic outfits that are similar yet different and are often worn on special occasions.
Kurtas and Kurtis are two ethnic Indian clothes that have long dominated Indian women's wardrobes. As trends come and go throughout the years, kurtas and kurtis have also evolved significantly, but this has only served to increase the bar.
Kurtas and kurtis are fashionable ethnic garments with a similar shape and structure. Many people, however, are unaware of the distinctions. So, in order to teach you about these two: some of the most popular outfits among women, and to explain the differences and similarities between them, we've compiled a list of everything you need to know. Continue reading to learn more about them.
Kurta:
Kurtas are not only popular ethnic attire in India, but they are also worn around the world. They are loose-fitting upper-body clothing with no collar that are worn by ladies on a daily basis as well as for formal occasions. They can be worn plain or with embroidered decoration (a popular decoration is chikan). These kurtas can be loose or tight in the torso, which usually falls just above or below the wearer's knees. It can be worn over regular pyjamas, loose salwars, churidars, and a variety of other bottom wears.
Kurti:
Kurtis are another prominent ethnic wear in India. They are a type of top upper garment with no side slits that sits above the waist. They look great with a variety of casual and traditional bottoms, such as spatial salwars, palazzos, tights, jeans, salwars, and pyjamas.
These Kurtis arrive in various finishing and with different collar shape types such as V-neck, round neck, boat neck, angrakha, mandarin collar, asymmetrical, keyhole, sweetheart, peter pan, scoop, u-neckline, square, pentagon, off shoulder, one-shoulder, notch, jewel and some other central feminine neckline shapes and styles.
Kurtis are also often called tunics.
Don't miss- Sharara & Gharara: Difference & Similarities
Differences Between Kurta And Kurti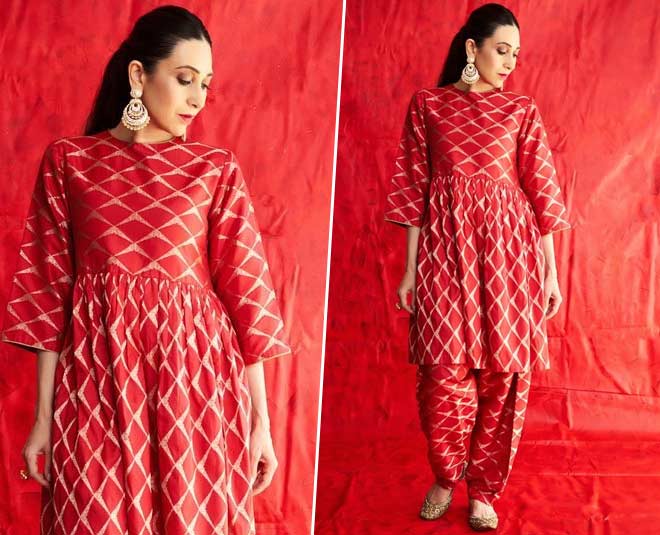 The lengths of a Kurta and a Kurti are the primary differences between them. Kurtas are usually long, reaching to the calf, whereas Kurtis are usually short, which reaches to the waist or are hip length.
Kurtas are often paired with pyjamas or churidars, whereas Kurtis are generally worn with jeans, palazzos or even patialas.
Kurtas are worn by both men and women, whereas kurtis are usually worn by women.
Kurtas are collarless, however Kurtis come in a number of collar styles, including V-neck, boat-neck, mandarin-collar, keyhole, and off-shoulder. Today, however, some Kurtas are now being designed with stylish collars.
Kurtis are shorter as well as tighter versions of the Kurta.
The kurta is made of a lighter fabric such as silk or cotton. Kurtis, on the other hand, are made of feminine friendly materials like silk, cotton, linen, and chiffon.
Mostly, Kurtis have a sleeve length of 3/4th or full length. Kurtis are mostly sleeveless or have 3/4th sleeves.
Kurtis are easier to wear and are comfortable than Kurtas. The flexibility in styling a Kurti is much more than that of a long kurta.
Don't miss: Here's How You Can Style Your Cotton Kurtis' This Summer
Similarities Between Kurta And Kurti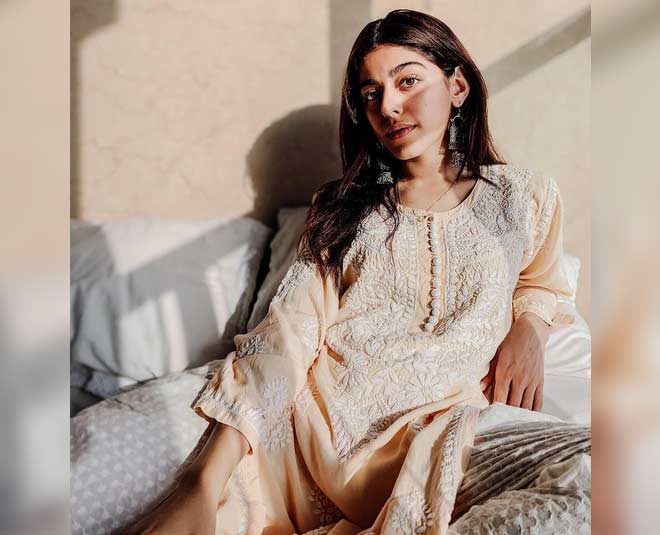 Kurta and Kurti both are popular attire in South Asia.
You can choose to wear them with or without a dupatta, however you like.
Kurtis and kurtis are both popular special occasion attire, but the way they are worn differs.
Both Kurta and Kurti are preferred for several occasions because of their sheer elegance and versatility.
Both the Kurta and the Kurti are ethnic attire that women deem as go to wear for any informal or formal occasion.
This is all the information you need to tell the difference between Kurtas and Kurtis. Now-a-days, the distinction between Kurtas and Kurtis is becoming increasingly blurred as online shopping platforms sell both types as kurtis. Because of that, customers are also getting confused by this. However, I hope that after reading this article, you will be able to tell the difference between the two.
So, with the help of this article, you can find the most stunning ethnic outfit for yourself and show off your fashion sense in style. What do you think is the best and most comfortable: Kurta or Kurti? Do let us know what you think by leaving a comment on our Facebook or Instagram pages. Also share this article with your friends and family members to share this interesting information with them.
For more such stories, stay tuned to HerZindagi!