5 Winter Coat Trends You Need To Follow To Elevate Your Wardrobe
Be warm, wrapped and stylish by following these 5 winter coat trends!
Who said that keeping these freezing winters from getting the best of you, means you should compromise on looking attractive enough to catch some eyeballs?
When it comes to Winter styling, it isn't about the dress, the shirt, the trousers, or the layered jewellery that makes or breaks your wardrobe, it's actually the coat.
Nailing the "coat" part in the whole look holds pertinence in the world of fashion. After all, it's the clothing item that you show off to the world the most, wrapping you and your style status from the chilly outdoors.
But shopping for a winter coat is not easy as it seems! It has to be a balance between buying something with regards to the trends and investing in something that you can pair up with the majority of your wardrobe.
So, we have curated a list of winter coat trends that are worth your investment. You can style any of these trend-driven coats with your daytime denim look or your evening dress and heels. What are you waiting for? Read on.
1. Shearling Fever!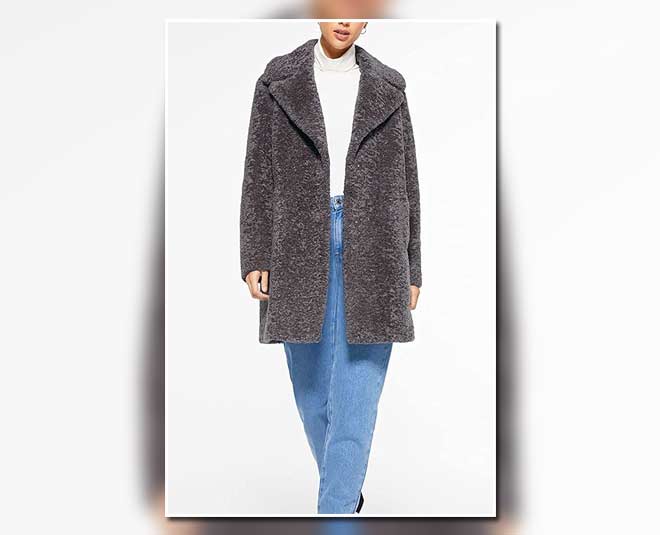 Image Courtesy: amazon.com
First up on our list is Shearling! It is certainly made for layering up. There are many versions of shearling. Some of them are the "shacket," the teddy, and the shearling-trimmed jacket. You can find a neutral tone to pair up with every look. Also, if you want to give a '70s Hollywood vibe, you should totally check these out.
2. Twist With A Leather Trench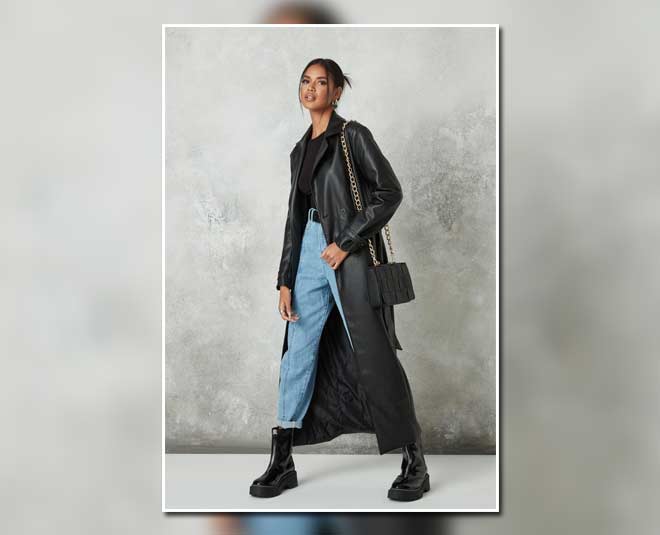 Image Courtesy: WhoWhatWear
A classic gabardine trench is a signature for winter fashion but this season, you can crank up the drama by styling a leather trench coat! You can also get a fresh upgrade with a pool of fresh colors like pastels and gem tones.
Whatever iteration you choose, the patent leather trench will provide the sleek finish to any outfit and will be a serious head-turner, no matter what it's worn with. These can make for an ideal night-out as well.
Don't miss:Try These Expert-Suggested Winter Fashion Tips To Look Uber-Chic All Season Long
3. Quilted Comfort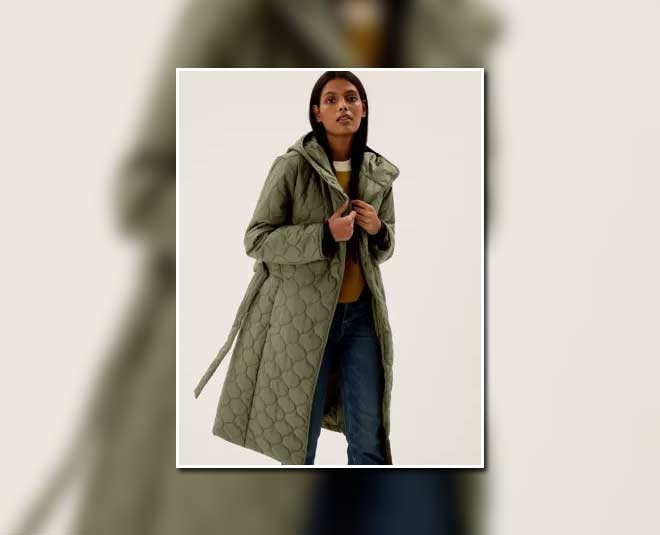 Image Courtesy: Marks & Spencer
A must this season is quilted coats. It's a cozy addition to any closet. And in these, longline puffer coats will always reign supreme. These quilted coats lend a streetwear spin to any outfit while also being functional and warm. You can purchase puffer coats with statement-making silhouettes, hues, and prints, if you are bored from basics.
4. Mighty Plaid!
Image Courtesy: Shein
Plaid never gets old and is perennially fashionable every winter season. The warmth of a checked print is similar to a warm mug of hot chocolate and a cozy blanket. It is an easy way to add a subtle statement and complementary colour scheme to elevate your wardrobe. You can style it with your businesswear or a preppy look, it will give your look a classic touch.
Don't miss:What Is The Right Length Of Jacket To Wear Over Different Kinds Of Dresses
5. Let The Bold Speak!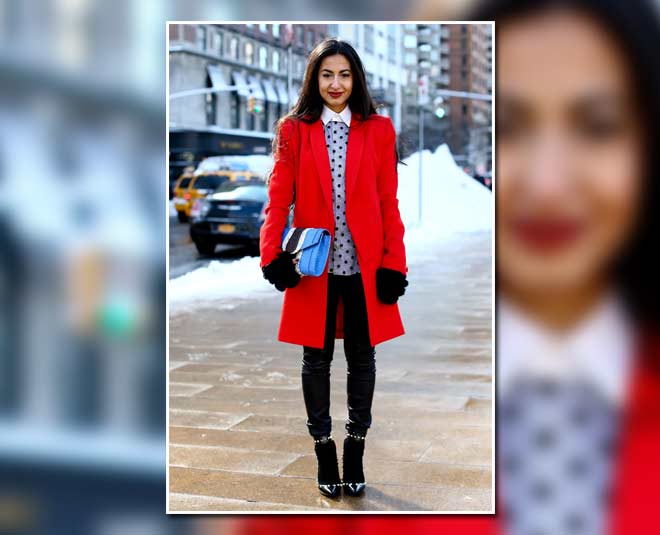 Image Courtesy: POPSUGAR
To give your look a little extra pop, you can embrace the bright colours and bold prints this season. The bright color or print will make the coat look sporty and youthful. For styling a look with this item, you can pair your bright-coloured coat with a neutral outfit and add some classic accessories to the mix.
Which of these winter coat trends are you going to try out? Do share your preferences with us on our Facebook page. For more such stories, stay tuned to HerZindagi!