Best Home-Grown Fashion Brands To Shop From If You Are An Ethical Shopper
If you are into mindful fashion, this article is just for you! Find out what are the best home-grown fashion brands that are stylish to the hilt.
The catchphrase home-grown has been trending for a while now. What we are witnessing is an upswing of home-grown brands not just in India but also globally. People are increasingly becoming ethical shoppers and with this local fashion space is flourishing. In recent years, the interest of consumers in fashion has shifted towards the home-grown brands greatly. After the shift in focus to 'Make In India' numerous home-grown brands have emerged to prominence into the fashion space. HerZindagi brings to you 5 best home-grown fashion brands to shop from if you happen to be an ethical shopper.
Picture Courtesy: Instagram @labelmannatgupta
Mannat Gupta For Contemporary
The label is known for its contemporary handcrafted clothing. From feather-light fabrics to minimal silhouettes, the ensembles from the label are sure to leave you spoilt for choice. Each clothing from the brand looks extremely sophisticated and stylish. Contrasting colour palettes and distinctive textures are several of the many USPs of the brand. The prime goal of the brand is to achieve a fine blend between versatility and functionality. A meticulous intermingle of opulence and ease is very much evident in each and every outfit that the brand crafts.
Picture Courtesy Instagram: @toraniofficial
Torani For Traditional
The ensemble by house of Torani is inspired by the nostalgic memories of fables that Karan Torani's grandmother told him. From Bihar's Madhubani to Gujrat's bandhej, from Chanderi to Kolkata's fine mulmul, the house of Torani surely crafts some of the most exquisite traditional outfits. If you have an upcoming festive occasion to attend, you can easily look dazzling clad in one of Torani's eathnic wear. Each and every piece by Torani is intricate and detailed and the vibrant colours simply add much to its charm. Whether shopping for a festive occasion or an upcoming wedding, with impressive clothing from the house of Torani you are going to look nothing less than gorgeous.
Picture Courtesy: Instagram @noriclothingofficial
Nori
The label of Nori is committed to selling high quality clothing and aims to sell meaningful fashion. The brand believes in incorporating art into fashion. From floral to digital print, Nori is certainly attempting to make everyday fashion look more glamorous and appealing. The colours and textures are easy on the eyes and it simply makes one gravitate more and more towards the brand. The brand is slowly and steadily bringing about change in the way we see fashion. When it comes to Nori, they offer you a wide variety of designs and prints to choose from. There's no way you are going to miss out on your glam quotient while wearing an ensemble from Nori.
Don't Miss:With These 5 Ways You Can Take Sustainable Route Everyday
Picture Courtesy: Instagram @moonstruckbyss
Moonstruck
The brand Moonstruck believes in fashion for all! The brand's collection ranges from summer casual to work essentials. Now going to work is not going to look or feel boring. Tulle tops, corset style crop tops, tube style crop tops, you can just name it and they have it for you. In fact, the outfits by Moonstruck can easily be worn on a fancy date or a night out with friends. Three-piece co-ords, crop top and skirt co-ords with floral detailing, crop top and pant co-ord sets in varied shades of salmon pink, ruby red, beige are simply too flattering to miss.
Don't Miss:Want To Create Your Own Fashion Brand? Follow This Planner & Tips By Expert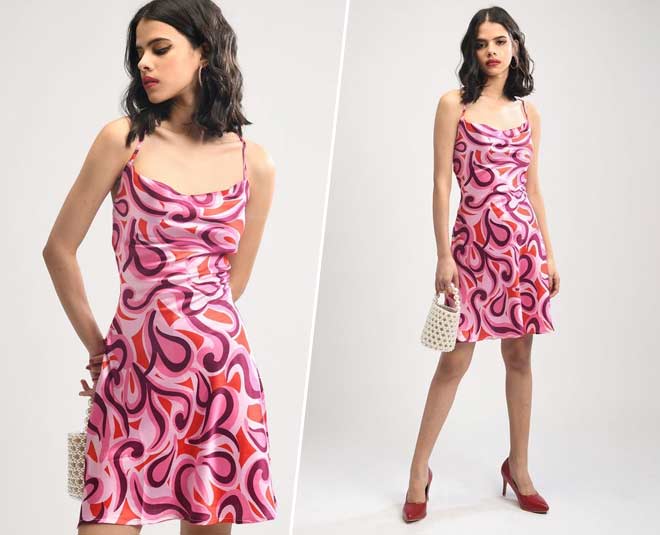 Picture Courtesy: Instagram @prose.stories
Prose Stories
Founded by Krishna Shah, the attires by Prose Stories have a sultry appeal to them. Designed for modern women, the outfits by the label are out-and-out impressive. The slip dress by Prose stories is certainly going to be a perfect ootd on a summery day.
If you wish to share any of your favourite fashion brands with us, do let us know by commenting on our Facebook and Instagram page.
Stay tuned to HerZindagi to read more such stories!