We all love accessories and outfits that are versatile and can become statement pieces for every occasion. Especially in summers everyone just wants to look fashionable with various hairstyles and outfits but not all of us have the budget to try out trendy things. This where the cool bandana style comes in which is currently the most favorite thing of every fashionista and rightly so. This effortless style of wearing a bandana in various ways does not require you to spend too much and yet makes you look like a million bucks.
Bandana Headband Style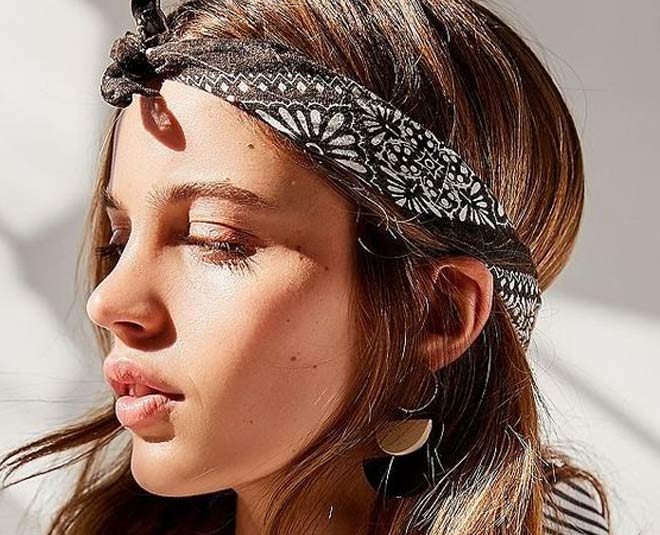 Wearing Bandana as headbands can be a very stylish and adorable way to keep your hair away from your face in summers. This style is very easy to attempt and it looks chic and very elegant as compared to the old hairbands that used to give us headaches most of the time. For perfecting this style you need to fold the bandana half then keep folding it till gets into a thin line. Now tie bandana from both sides and place the band on your head keeping the tie under your hair. You can rock this style with any of your outfits and look summer-ready in minutes.
Ponytail Bandana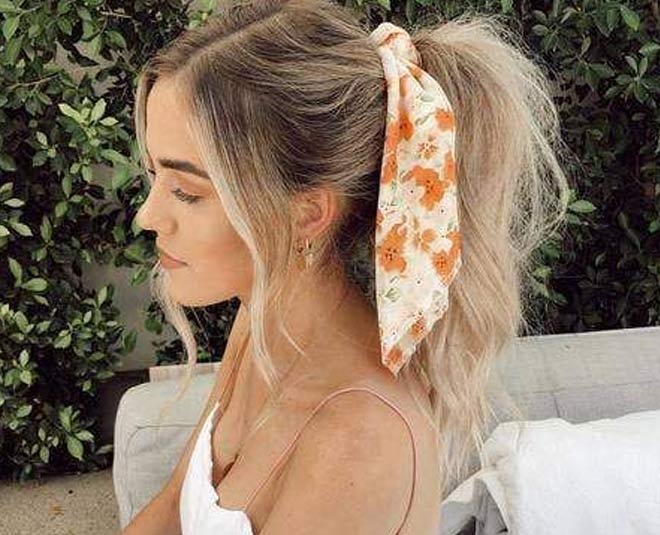 Wrapping around or holding up your pony in the bandana looks so stunning and chic that it can alleviate your appearance instantly. It can make your boring pony look so much interesting and attractive without any effort. Try replacing your regular bands with Bandana and can make your low or high pony look very beautiful. If you do not want to tie your hair directly with a bandana or you feel your hair gets too loosen up in a bandana then first tie your hair with a rubber band and then wrap the bandana around.
Don't miss: Here's How To Style Your Hair According To Your Face Shape
Bandana As Neck Bands
If you are someone who doesn't like to wear heavy accessories around their neck, then you can try wearing this neckerchief or neckbands using a bandana. Neckbands look very cool and can go with any outfit and it's very easy to achieve this casual look. You have to first fold the bandana and make it into a triangle then keep rolling the end of the bandana down to the pointed end. Now place the rolled-up bandana around your neck and tie it in a double knot you can keep the ends loose and keep the knot on sideways.
Don't miss: Your Complete Guide To Styling And Purchasing Off Shoulder Tops
Bandana As Belt
If you are looking for an ultimate casual look using a bandana, then wrapping it around your waist through the loops of your bottom can be a great option. There is no doubt that when you wear a bandana as your neckband or headband it immediately becomes a signature look but when you tie it around your waist as a belt it can add a subtle hint of color to your outfit. You just have to take your bandana through the loops of your bottom and tie a knot around your waist. Make sure you are keeping the knot on the right or left side instead of the front to give it a more sassy look.
We hope you found these ways to wear a bandana interesting. Stay tuned to Herzindagi for more.
image courtesy: paperstitchblog.com, mlovsm.com