Off-shoulder tops are versatile that looks so beautiful and elegant on you that it instantly gives you a statement look and guaranteed to turn heads. This particular style in tops and blouses has been often donned by fashionistas and Bollywood divas for almost all occasions. You can wear it from formal get-togethers to casual outings and it will look equally stunning and appropriate on you. There are various ways that you can opt for styling this piece without worrying about it slipping away. We have jotted down some ultimate ideas on how you can ace the off-shoulder tops while keeping them intact.
Things To Keep In Mind Before Wearing Off Shoulder Tops
Essentials for Buying Off shoulder tops
First things first, you need to invest in the appropriate garments before investing in a classic off-shoulder top. You need to have a strapless bra that you can pair with an off-shoulder top underneath. Although there is nothing wrong if your strap is little visible from your blouse, wearing a strapless bra only enhances the look of your off-shoulder tops.
Fitting Is Crucial
Make sure that the fitting of your top is correct to achieve a perfect look for your outfit. The length of your off-shoulder tops needs to be according to your height. If you are a taller person you should consider buying slightly lengthy off-shoulder tops that should reach your butt. Whereas if you are on the shorter side then try purchasing a crop off shoulder top or the one that should reach your waist.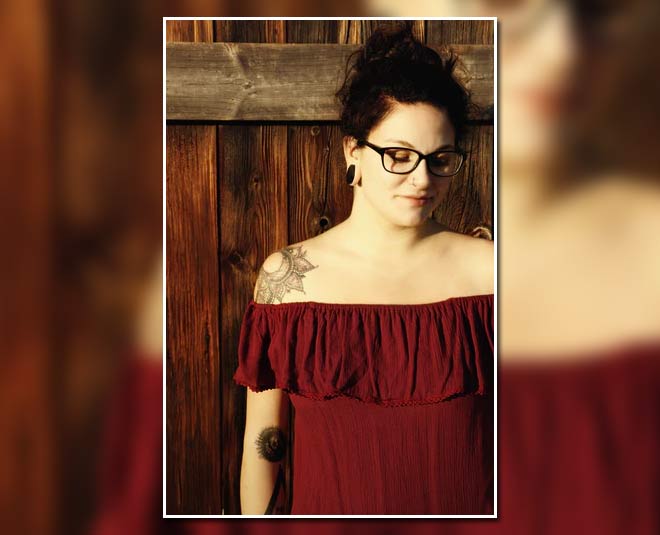 Look For Comfiness and then style
Your off-shoulder tops should be comfortable enough for you to move your hands freely. If your tops are too tight or loose then it will create a problem in performing your work and you will feel uncomfortable throughout the day. Look for the tops that fit you perfectly and allow you to do your work without any interruption.
Don't miss: 10 Celeb-Inspired Outfits For Your Lockdown Closet
Styling Your Off Shoulder Tops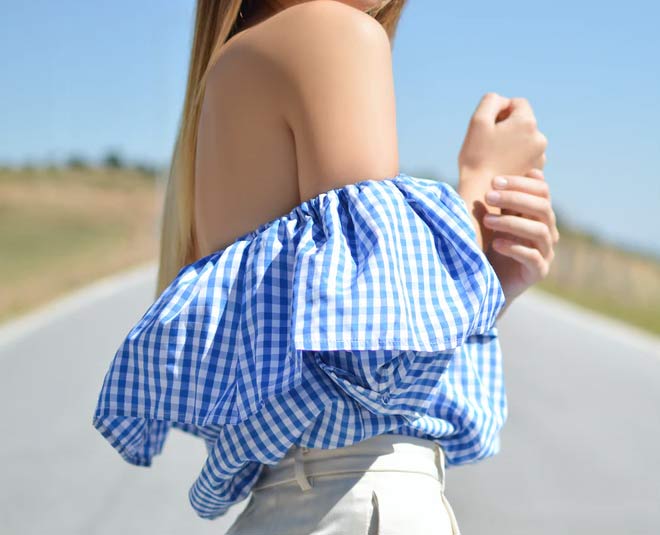 For A Casual Outing
Try pairing your off-shoulder tops with high waist jeans and bottoms to get a more comfy and elegant look. Crop off-shoulder tops in floral prints look classy with high waist jeans or solid frill skirts, complete your look by wearing sandals with straps or white sneakers to get a sporty yet casual look.
Another way of wearing a crop off-shoulder top is by pairing it with denim shorts in solid colors like blue, black, or white. This look works best for the summer and spring season as it's more breathable and stylish and can uplift your appearance quickly without putting in much effort. For footwear, you can even opt for slippers or loafers to rock the summery look.
Don't miss: Lavender Outfits To Rock The Summer Season
Off-shoulder tops with pencil skirts
Pencil skirts hug your body perfectly and look very formal and chic as well, pairing a pencil skirt with off-shoulder tops can be a perfect option for work meetings or conferences. To make this attire more sophisticated make sure you choose your tops in neutral colors and pair them up with dark solid color skirts. One more point to keep in mind is to choose a top that has a bit longer so that it is easy for you to tuck the top inside your skirt. To complete this look always choose pointed heels or pumps in nude or dark colors that go best with your outfit.
We hope you found these tips and ideas useful. Stay tuned to Herzindagi for more.
image courtesy: freepik, unsplash