Gone are the days when people used to travel by wearing whatever they could get their hands on. Today, people are way too obsessed with the way how celebrities carry themselves all the time, even at the airports. Nobody wants to look less than any fashionista, even while boarding a flight. And if you are also looking forward to taking some inspiration from Bollywood's most stylish divas, then stay tuned. We have decoded some of the stunning yet comfortable looks, and tips for you which you can follow and look like a celebrity on your next flight.
Statement Piece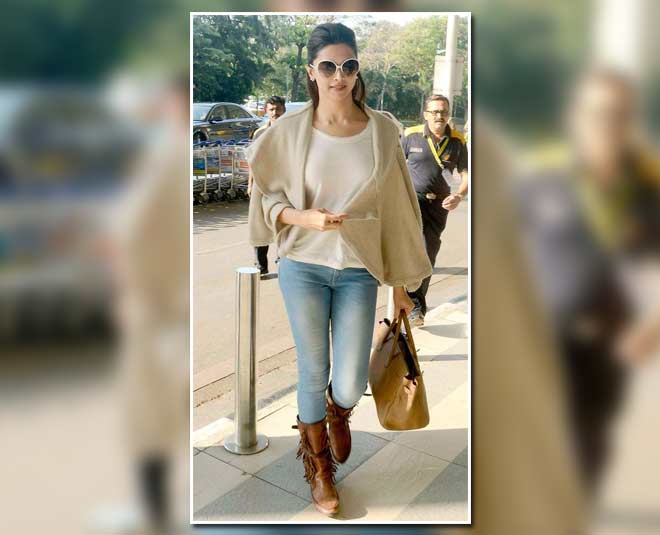 You can take inspiration from Deepika Padukone's this style where she has added one statement accessory to her outfit, which is her boots. You can either opt for a contrasting jacket or a bag or like Deepika pull off your style with signature footwear. The rest of the outfit can be in neutral tones, the idea is to draw attention to your accessories, and not to the outfit. When you end up wearing too many bright colors at one go it only makes your looks too over the top. So always balance out the colors you are wearing.
Indian Style Kurtis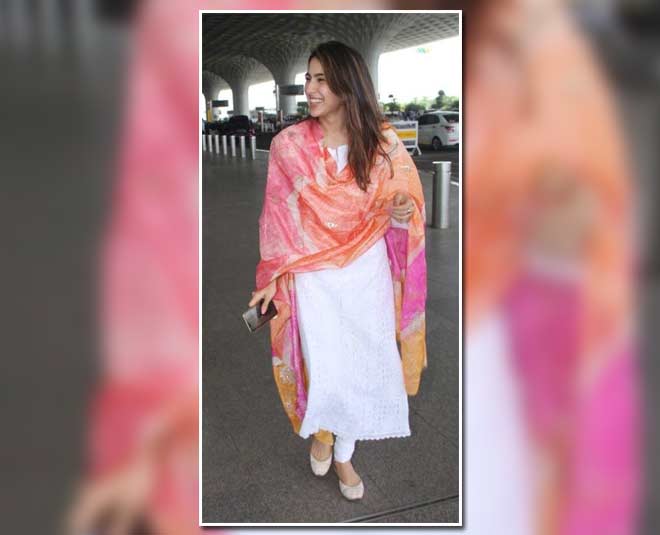 We know that how important it is for you to look stylish while traveling, but if your outfit isn't comfortable it will ruin your trip. Take inspiration from Sara Ali Khan's this Indian look where she is wearing an easy breezy kurta along with a contrasting dupatta to add a hint of color. There are various patterns of Kurtis that you can opt for and wear while traveling as they not only make you look classy but also super comfy.
Don't miss: 5 Celeb Inspired Unicoloured Outfits To Add To Your Wardrobe
A Stunning Sports Bra
A sports bra paired with a jacket or a crop top looks amazing and stylish. Take a cue from this Anushka Sharma's all-black outfit, where she has paired a black sports bra with a denim jacket along with baggy pants. This particular look is perfect for the ones who do not want to show too much skin and want to have a comfortable flight in a stylish ensemble. You can make your look monochrome by having accessories of the same color as your outfit, like Anushka Sharma. Or, you can also opt for a handbag in bright tan brown, or some other color to break the monotony.
Don't miss: Add These Celebrity Approved Jeans To Your Wardrobe Now
A knotted Shirt or T-shirt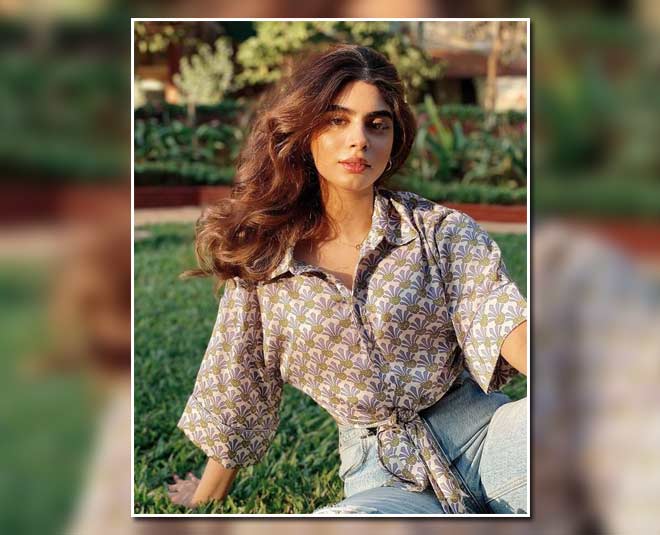 This look is perfect for the ones who do not want to put too much effort or time while getting ready, and yet want to look like a diva. This is a superb option to elevate your looks in minutes, all you have to do is, take your favorite shirt or a t-shirt and tie a knot in the front. Try pairing your knotted shirt with skinny jeans or pants that can flaunt your figure nicely.
We hope you found these tips and hacks for a perfect airport look useful. Stay tuned to Herzindagi for more such stories.