From a full-sleeved shimmery, dressy golden to short Rajasthani finish embroidered, colourful jacket blouses, these amazing blouse designs were worn by actresses Sonam Kapoor, Shilpa Shetty, Aishwarya Rai Bachchan & Jacqueline Fernandez and we were floored! Take inspiration from these beautiful weaves and get yours made soon for that upcoming wedding or function.
Sonam' Cape Blouse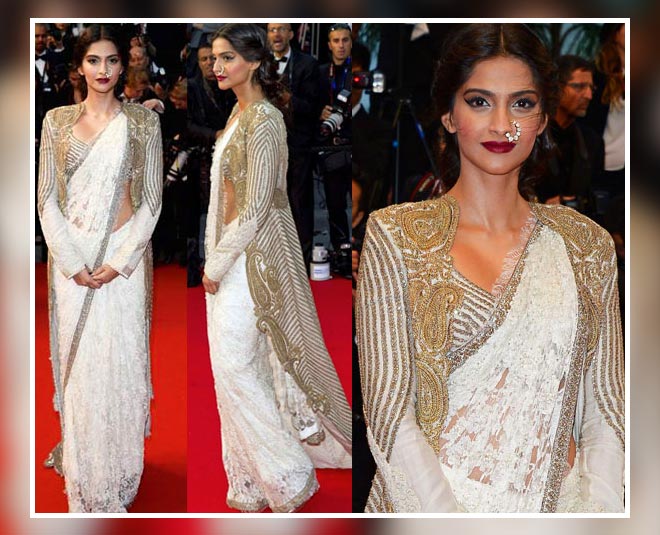 t to call it, Sonam Kapoor wore this amazing look at 2013' Cannes and we were all in awe! She wore this heavily embroidered blouse with pure white saree and the nath or nose ring was her only jewellery. Makeup? Nude and vixen red lips!
Shilpa Shetty's Jacket Blouse
Now Shilpa has the figure to flaunt anything but this blouse was classic! With the pallu stretched out from beneath from one side this jacket makes for an excellent blouse. This is a brilliant cover-up especially for those who do not want to flaunt their skin.
Don't Miss: 7 Backless Blouse Designs You Can Take Your Pick From & Head To The Tailor With The Fabric
Jacqueline's golden blouse is amazing! It is full sleeved, long in length and has all the bling that the saree did not have except for the border which had a streak of red. You could wear this look during Durga puja! Of course, you can switch the fabric as per the weather during the time!
Aishwarya Rai Bachchan Chinese Collar Blouse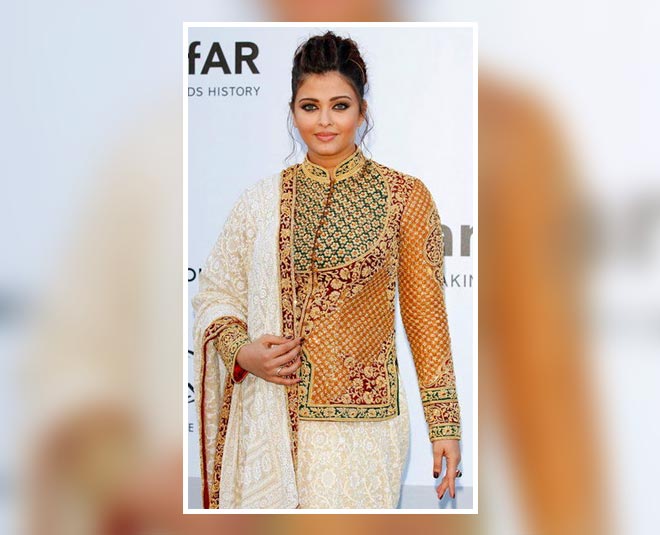 Aishwarya Rai Bachchan might have been criticised for this look but her blouse here is inspiring in many ways. We can wear a simple saree with this heavy blouse with a Chinese neck. Yet again the fabric is what you need to work on.
Sonam Is Rajasthani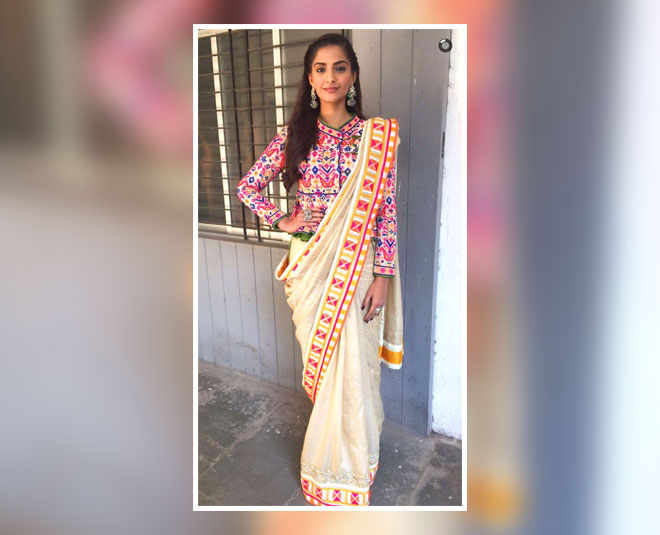 This jacket blouse design is a clear winner! Heavily embroidered and colourful, what is amazing here is the choice of colours. Sonam Kapoor Ahuja's blouse goes well with the off white sheer saree which has an embroidered border. Kind of reminds you of boho fashion which has been given an Indian touch. Wear your silver jhumkas with it and you are good to go!