Footwear is one of the important factors that add up to your overall appearance. But, other than stylish, shoes are also supposed to be comfortable. After all, office goers spend most of their time wearing them. It often happens that people compromise with comfort and choose footwear that looks great on their feet. But, it is not necessary to suffer, instead, you can try a few easy hacks to provide much-needed comfort and support to the foot. You will not just be getting rid of pain and blisters, but you would be saving yourself from some serious damage that is likely to happen by wearing uncomfortable shoes. So, let's quickly check out some life-changing shoe hacks:
Abrade The Soles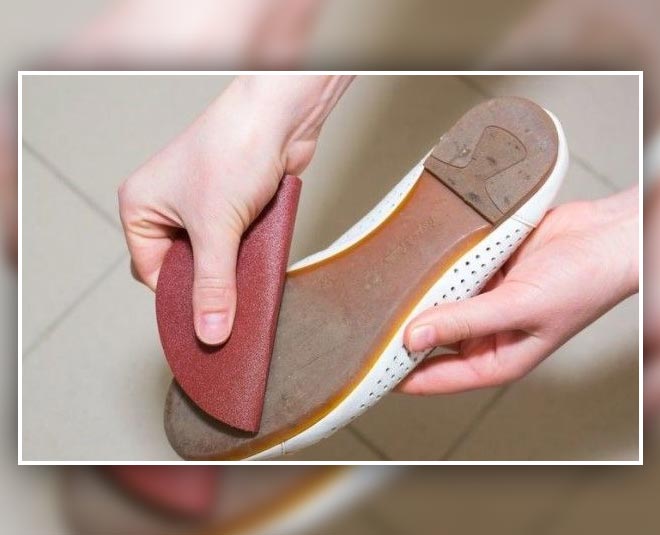 Most of us had those days when our new shoes' sole are so smooth that it makes us slip, especially when it comes to heels or fancy sandals. In such a situation, use sandpaper to abrade the soles of unworn shoes. This will provide better traction, and will keep you from slipping on smooth surfaces. Rub the soles with sandpaper gently and try not to damage and fabric of the shoes.
Tape Third And Fourth Toe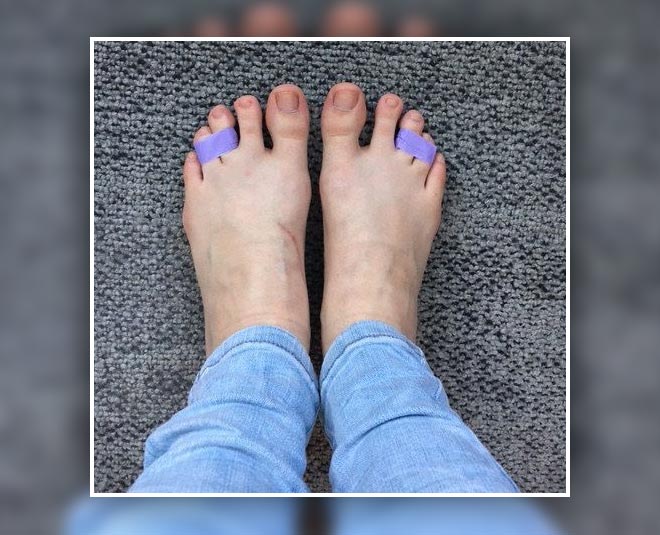 Yes, we girls love our high heels, but there is no denying that walking in them all day long can turn out to be a real struggle. There are professions wherein women must wear heels and should look their best, such as modelling, cabin crew, and sometimes front desk jobs. If your job also demands the same, try this hack to keep your feet from getting more hurt. All you need to do is, take any tape and apply it on your third and fourth.
Heel Caps
When you wear your high heels the area that receives the most pressure is the heel portion. Therefore, it often happens that the heel break or get cracked. In such situations, you need not throw your favourite pair, just try an easy hack. But a pair of heel cap from any shoe store and put it under the heel. This will fix the problem instantly, without struggling with glue or adhesives.
DIY Innersoles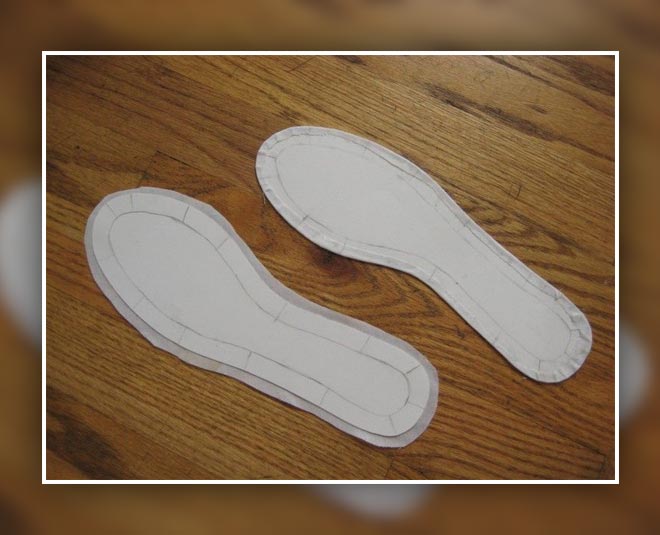 Have you ordered or bought a pair of shoes that are slightly bigger than your actual size? Or even worst you have such small feet that you can hardly find your size anywhere? Need not worry because we are here with a DIY you needed.
Things You'll Need
Any Thick Fabric
Pair of scissors
Steps
Lay down your fabric and trace your foot size by placing a foot on it.
Cut it to the exact size and slip it into the sole. Now, your shoe will fit you perfectly.
Freeze Your Shoes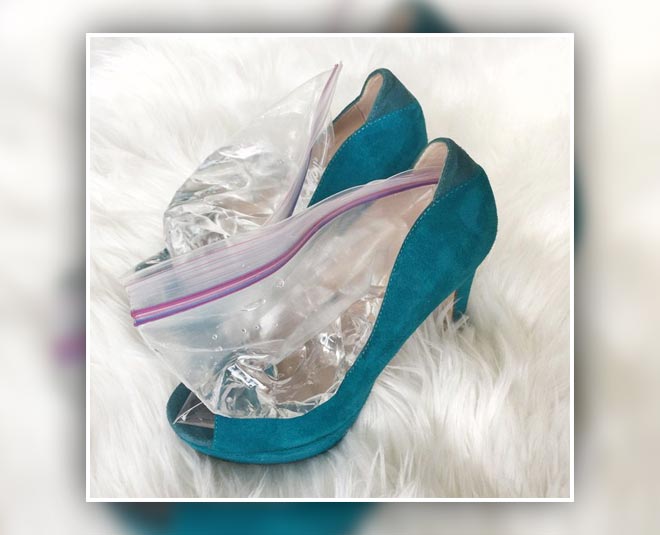 A tight shoe may end up giving you scars and blisters. Why suffer in pain, when you can loosen the shoe using a simple hack! Take a ziplock bag, fill it with tap water. Place the packet in the toe area of each shoe, and put that pair of shoes in the freezer overnight. As the water freezes and expands, it will widen the toe area of your shoe.
Don't Miss: Want To Wear A Backless Dress This Summer? Take Cues From These Bollywood Celebs
Panty Liners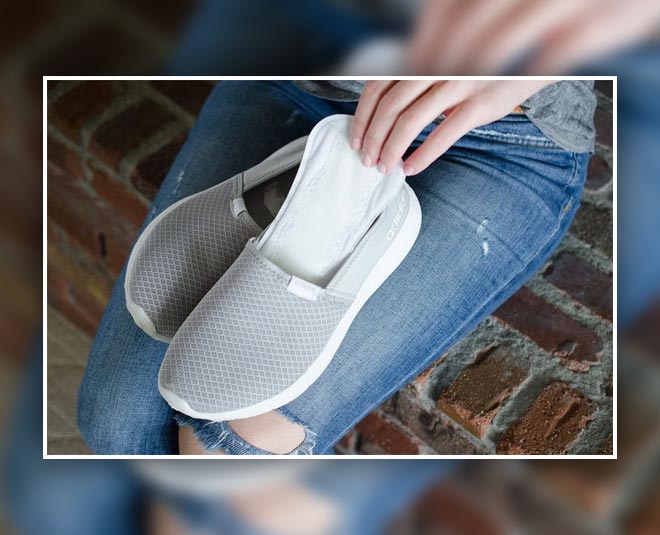 Shoes and feet become smelly due to the sweat. While we can't stop the natural process of the body, we can try a hack that can help absorb the sweat and keep the feet fresh. All you need to do is put panty liners in the soles of your shoes and it will absorb the sweat like magic.