It happens with everyone that while cooking some of the dishes, we run out of a very common but important ingredient, without which that dish cannot be completed. As our last resort, we run to the nearest shop to buy that particular item. But, who wants to do this while cooking something with love and dedication? Then, there are some food items that are imperative for a particular dish, but simply doesn't fit our budgets. Instead of dropping the complete idea of preparing that dish, it is always better to try that item's alternative option. Check out the list of some simple substitutes for common ingredients.
Chaat Masala
We Indians love to sprinkle chaat masala on our salads, some of the delicious street foods, and a few drinks. But, if you have guests and somehow you're running low on this element, try making its another easy-peasy version. Take 1 tablespoon of each cumin powder, coriander powder, and dry mango powder. Mix in a bowl and lastly, add ½ tablespoon salt.
Tomatoes
Most of our curries are made using onions and tomatoes. While onion gives a little bit of sweet flavour, tomato adds a pungent tang to the broth. However, the price of this tasty element keeps rising. So, during that time, you can use kokum, vinegar, lemon, or sour curd, in the place of this fruit, rich in vitamin C.
Don't Miss: Tomatoes Have Some Amazing Benefits, Here Is Why You Should Add Them To Your Diet
Tamarind (Imli)
This ingredient is used commonly in South Indian cuisines, such as in sambhar, rasam, and some chutneys. In north India, it is mostly used in street foods. But, if you can't find tamarind, simply mix ½ tablespoon of lime juice or rice wine vinegar with ½ tablespoon of sugar. You can also add ½ teaspoon of white vinegar for the tangy smack.
Saffron
Saffron can be considered one of the most expensive items of the Indian kitchen and that's why most people avoid buying it. However, if you're a bride-to-be and are planning to cook a dessert that does require saffron, use 1 tablespoon rose water and ½ teaspoon of turmeric, to replicate the flavour of saffron.
Don't Miss: First Dish After Marriage: These Dessert Recipes Will Help Bride-To-Be To Impress Everyone At New Home
Aesofetida (Hing)
Aesofetida is a highly beneficial element that not only enhances the flavours of dishes but also boosts health. When you run out of hing, mix ¼ teaspoon of onion and garlic powder. It will work as a wonderful substitute. But, if you also don't have these, either use fresh onions and garlic. Grate both, and add to your dish.
Baking Or Cooking Soda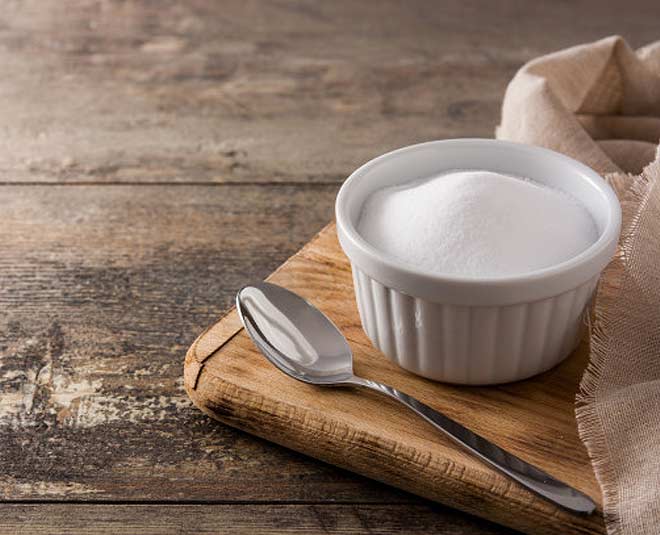 We can't cook our idli, and dhokla without baking soda. It helps these dishes to fluff up. At times, when you can't find baking soda in your pantry, use Eno. And if you also don't have this medicine, then mix ½ tablespoon soda water and egg white. Never use yeast, as baking soda substitute, you won't be happy with the results.
Wheat Flour (Maida)
If you are on a strict diet plan and can't eat wheat flour, for cooking some of the common dishes like momos, pancakes, naans, etc, you can go for their healthier versions. Use whole-wheat atta, but just hydrate it enough before actually start to cook with it. If you don't, your dish will turn out to be dry and coarse.
Corn Flour
We Indians love to savour Indo-Chinese fusion dishes, and there's hardly any of those dishes that can be prepared without cornflour. If you run out of it while making manchurian balls, don't worry, because we have the apt substitute for corn flour. Use rice flour, the sticky and starchy consistency will work as a great binding agent.
If you liked this article, do comment on our Facebook page. Stay tuned to HerZindagi to read more such articles.