Actress Alia Bhatt travels a lot like other celebs thanks to work or vacation as they do need a break from their hectic lives but what we are loving is that the actress shared her vacay in a vlog with her fans, on social media. She took this trip with Ranbir Singh of which they also shared some pics but in her vlog it is all about her, her personal travel diary. So giving full credit to her vlog, here are some pics from her visit and what all she explored there.
She started the vlog saying that she "earlier I didn't want to record and vlog it thinking that it is such a beautiful time to be with nature and not to be with any technology and all of that. So I've taken some time to get off my phone and just read and chill and just be with nature because just look at where I am."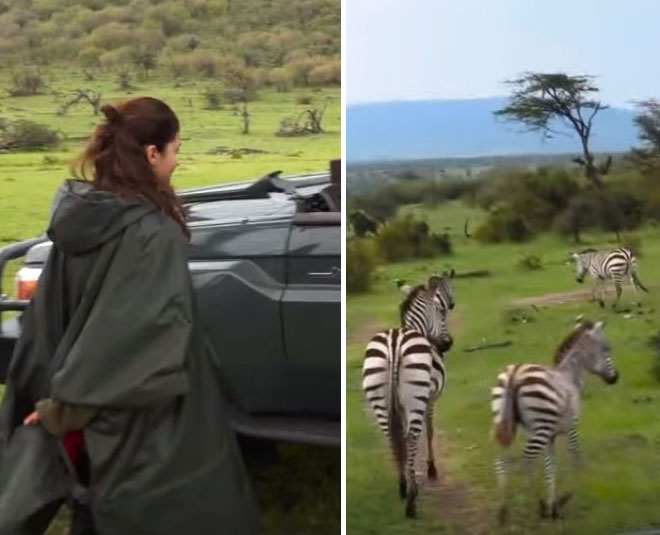 "So this is the view from my tent where I am staying and there was a lion crossing here at one point.
She even had a 'bush breakfast'. With the chef cooking right there out inn the open amidst the wild.
Cooking some baked beans in a tart, eggs, sausage, bacon and some muesli and local Kenyan Mahamri which is like a pastry.
Don't Miss: Check Out Alia Bhatt's New Cosy, Tasteful & Airy & Self Bought House!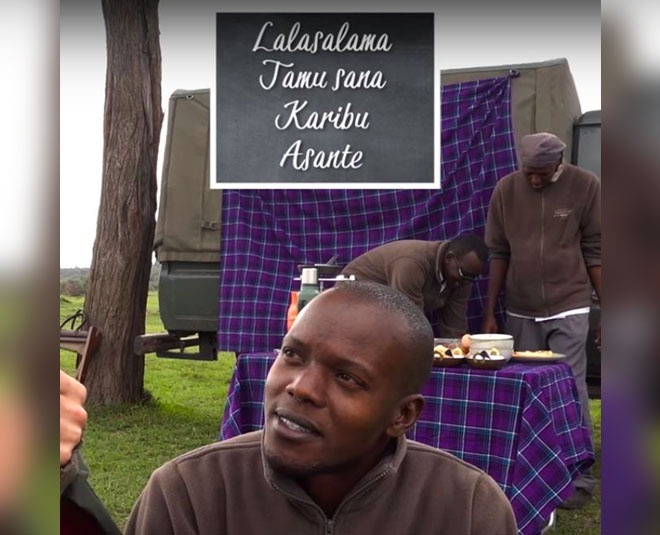 She introduced Cosmos as well who tried to teach Alia some Swahili language. She learnt: " Karibu means welcome, Asante - Thank you, Lalasalama- Goodnight, Tamu Sana - delicious and Sikun jema- Good day". She even taught him a few Hindi words like namaste, he already knew shukriya. She taught him how to say the name of her film 'Brahmastra'.
After their breakfast, they expected a cheetah spotting and how he hunts.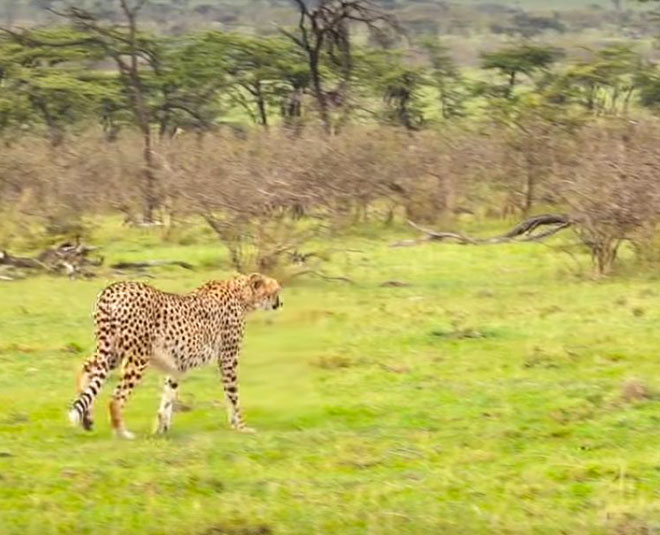 They also saw a gazelle give birth and saw the baby come out.
"So the way we look for animals is based on the judgement of other animals. bWith zebras, if they are looking in a particular direction we look for predators based on how other animals behave. Till now we have seen hyenas who did not hunt because they were pretty full.