This Hariyali Teej, savour all these fried, greasy, yummy and sugary sweets and snacks without regrets. From Malpuas to kheer to mirchi ki pakode, there is so much you can go bonkers on!
Ghewar
This sweet is of prime importance on Teej just like kaju ki barfi is during Diwali festivities. Ghevar is a Rajasthani dessert which is dipped in sugar syrup.
Gujiya
These dried dumplings full of khoya, nuts and jaggery is epic! They are usually sold during Holi but they are prepared during Teej as well. Make it using this recipe.
Mathri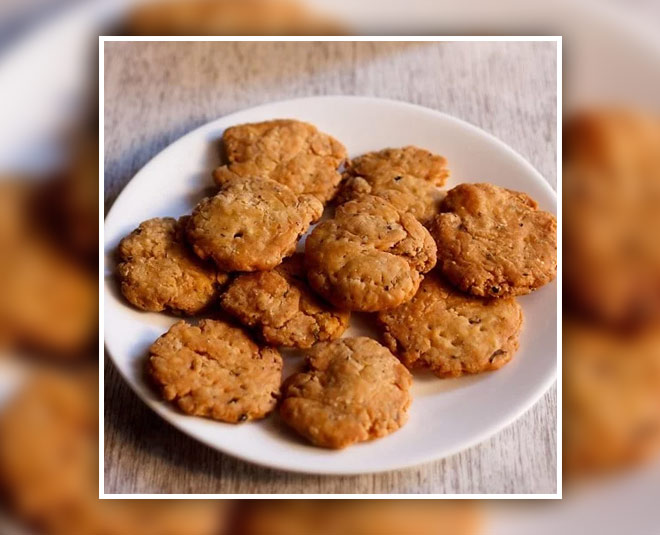 This dish is the first one that women have to break their fasts. The crispy snack is made from cumin seeds, flour and water.
Anarse Ki Goli
This one is interesting. It is a bite-sized snack which is made using rice flour or maida. They are like small naida and sugar laddoos. Top them with sesame seeds and are an absolute delight.
Don't Miss: 7 Reasons That You Should Have Your Monsoon Vacation In Rajasthan This Time
Kheer
Kheer is a famous pudding which is kind of evergreen. There are so many versions to it that there is no end. Try these recipes this Teej and let us know how it turned out.
Malpua
A very ancient dessert for sure, it is made of rice flour in ghee and dipped in sugar syrup. Fattening yes, but it is a favourite throughout out the year just like kheer. However, it is famous during Hindu festivals, especially during Teej. Here is a cool recipe if you want to make Malpua at home!
Samosas
This is an evergreen love of all especially during Monsoon season when teamed with chai. Make Kutchi Samosa using this recipe.
Gatte Ki Sabzi
This is one healthy dish which is made using besan! It is mostly a Rajasthani dish cooked in spicy curd-based gravy. Here is a recipe for you to make it at home.
Pyaaz Kachori
If you love spicy food then this snack is for you this Teej! Have them with imly (tamarind) and coriander-mint chutney while sipping on tandoori chaai! Make pyaaz ki kachori at home using this recipe.