India's history is quite rich, when it comes to events and stories. From creepy theories to weird instances, India is home to a number of mysteries which still remain unsolved. Many have made efforts to solve them, but found no solid explanation to their occurrences. Read on to know about some of the most famous yet creepy mysteries of India, which will run a chill down your spine.
Door-Less Houses, Maharashtra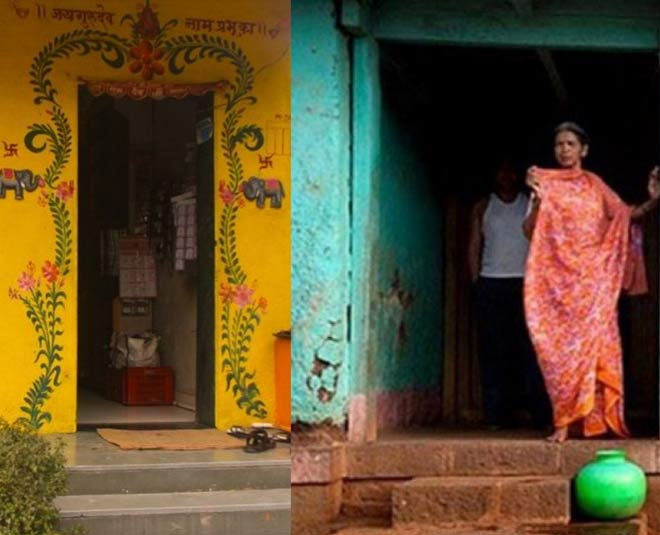 Image Courtesy: Tripoto.com
Shani Shingapur, a small village situated in Maharashtra does not own even a single door. Be it houses, shops, schools or buildings, none of them have a door in place. There is a popular temple of Shani dev situated in the village. People believe in the tremendous power of Lord Shani, which is said to protect more than 4,000 people who reside there. Many people say that anyone who tried to steal in the village, was cursed with either blindness of permanent illness.
Lake Of Skeletons, Uttarakhand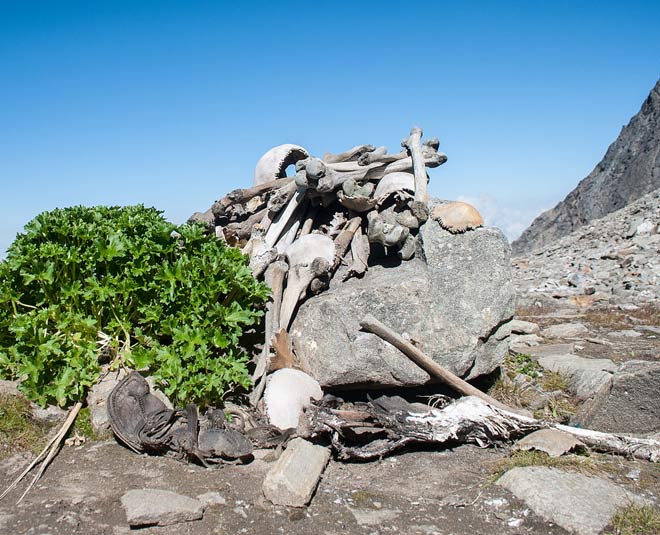 Also known as the 'Lake of Skeletons', Roopkund lake of Uttarakhand unveils heaps of skeletons every year. The skeletons were seen for the very first time, back in 1942, when the frozen lake started melting in summers. Since then, every year, hundreds of skeletons rise up in the river and can be seen floating on its sides. A number of theories have been linked to this mass grave. In recent years, researchers have found that the skeletons belong to pilgrims, who were hit by a violent hailstorm sometime during the 9th century AD. Large number of people drowned in the lake after getting hit by cricket-ball sized hailstones.
Mass Bird Suicide, Assam
Every year, thousands of migratory birds flock all the way to Assam. What happens next is something unsettling and disturbing. Between 7-10 pm, hundreds of birds descend from the sky, crash into buildings and trees, which ultimately leads to their death. No wildlife specialist or researcher has been able to determine why this sad phenomena occurs here, in the city of Jatinga.
Don't Miss: From Human Brain To Witchcraft Themed, Here Are Some Of The Most Unusual Indian Museums
Ghost Lights, West Bengal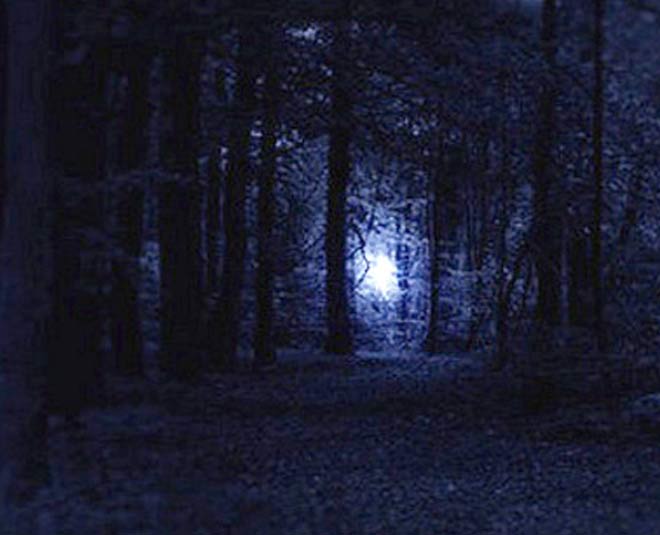 Image Courtesy: nthropologyfromtheshed.com
There have been several reports of mysterious bright lights occurring over the wet marshes in West Bengal. These lights usually occur in different bright shades and are termed as 'Aleya lights'. Many fishermen have lost their lives after losing their way, while following these ghost lights.
Scientists suggest that these lights naturally occur because of the ionisation of methane. The gas is found in abundance over these marshes that form out of the decaying organic matter.
Sonic Boom, Jodhpur
On December 18, 2012, the residents of Jodhpur heard a deafening crash, right in the middle of the day. The sound was similar to a sonic boom, which is basically caused by an airplane flying at a high speed. Aeroplanes usually never fly at such low heights, over residential towns. People believed it to be an Air Force military drill, but even IAF rejected the possibility of any drills scheduled that day. With neither a plane crash, nor an explosion, the mystery remains unsolved, till date.
Don't Miss: Same To Same! 10 Places Around The Globe Which Share Their Names With Indian Cities
Blood Rain, Kerala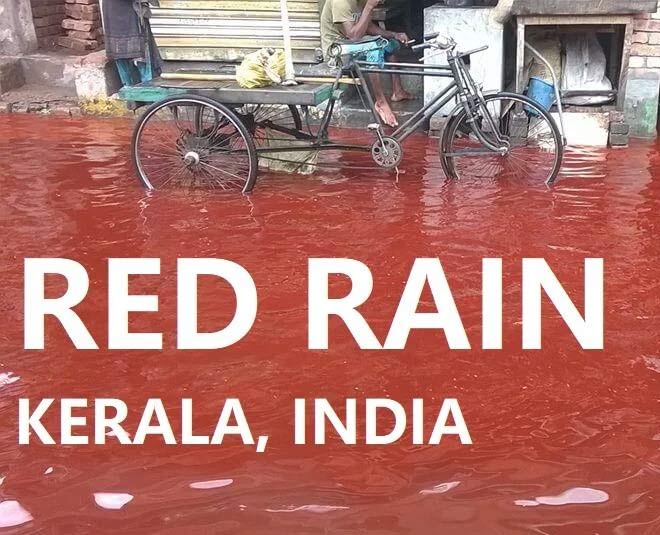 Image Courtesy: reddit.com
Red droplets of water immersed Kerala' small town Idukki, back in the year 2001. The downpour occurred during the off-month monsoon season and brought about a flood-like situation in the town. There were multiple theories put forward regarding this baffling incident.
Indian Meteorological Department's senior scientific assistant, Mr. K.K. Shashidharan Pillai came up with an interesting reasoning. According to him, Philippines' Mayon Volcano had just erupted at the time when Kerala was experiencing blood rain. It could have been the volcanic acidic material reacting with rain water, which led to blood rain. Nobody knows what caused the rain, which remains a mystery till date.
For more such unknown facts and information, stay tuned to HerZindagi.com