Romance
/rə(ʊ)ˈmans,ˈrəʊmans/
noun
1.a feeling of excitement and mystery associated with love.
"I had a thirst for romance"
2.a quality or feeling of mystery, excitement, and remoteness from everyday life.
"the romance of the sea"
This may be the way the dictionary defines romance but actually, there are no words that can describe what you feel for a special someone. There can be no one word to describe the feelings of butterflies in your stomach, flushing of the cheeks and that impatience that comes with waiting to see your beloved. And what's better than spending idyllic days and nights with your darling exploring the enchanting beauty of Goa. So, if you are planning to visit Goa anytime soon with your partner, these are the best places for a romantic dinner in a coastal town that you can add to your travel list.
The Leela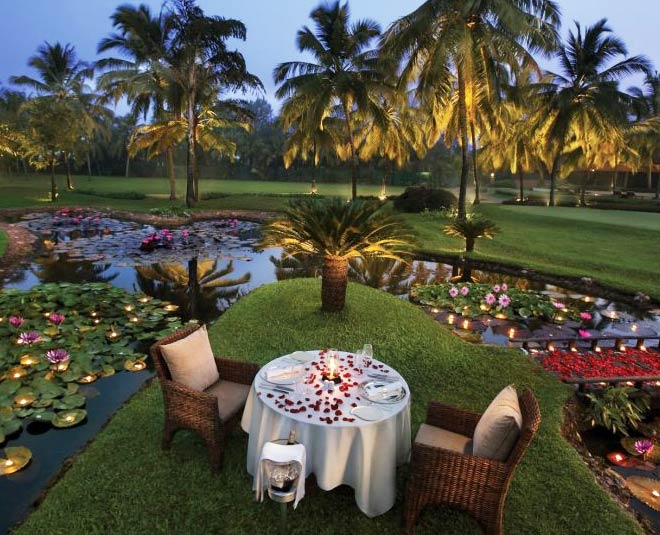 Image Courtesy: www.cntraveller.in
Situated at Cavelossim in Goa, The Leela is another hotel where you can have a lavish romantic dinner to pamper your love. If you wish to woo your love with some Italian fare, for to The Riverside or opt for the fine dining restaurant Jamavar for some authentic Indian fare. If sea food is your thing then don't miss the Susegado-Beachside. Apart from this, you can also try their relaxing pool bar and Yali Lounge or the happening lounge & discotheque Aqua. For a romantic dinner date here, court your love with the savory Rogan E Nishad, Awadhi Paneer Curry and Zafrani Kulfi.
Barbecue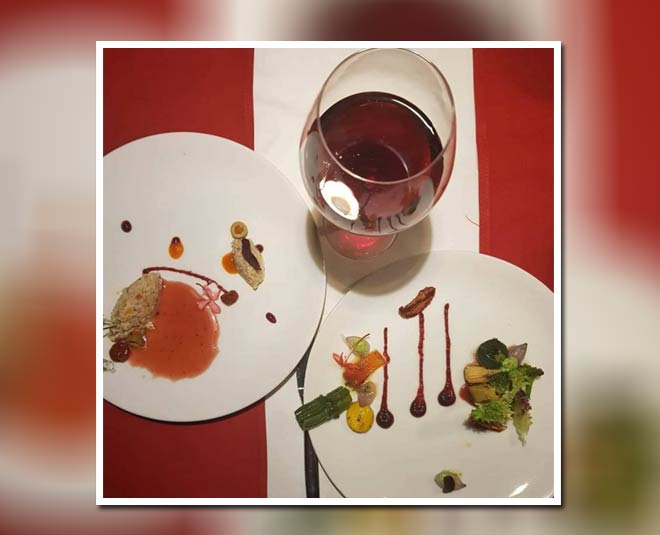 Image Courtesy: @cidadedegoa/Instagram
Dubbed as the best seafood restaurant in Goa, Barbecue is situated in Cidade De Goa, Panaji. Have a romantic candle light dinner with open-air seating overlooking the Vainguinim Beach. Choose from their scrumptious Barbecue meals having a variety of sea food or go for the seafood platters and sizzlers having delights such as Cajun Spiced Tiger Prawn or Charmula Grilled Veg Skewers. Pair the meal with an array of wines and end the meal with a trio of Tiramisu dessert.
Don't Miss This: Woo Your Love With An Offbeat Romantic Dinner
Rockpool in W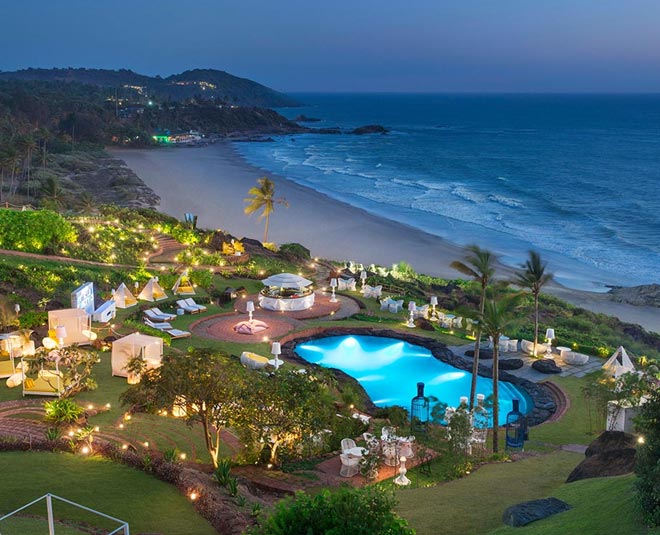 Image Courtesy: www.abilgroup.com
Goa is a beautiful property overlooking the Vagator beach in north Goa. Situated in the hotel is Rockpool, a luxury restaurant bar that looks like a dream come true for lovers. The lavish ambiance of the place, views of the majestic Chapora Fort and Arabian Sea makes for a perfect dinner time setting.
Ciao Bella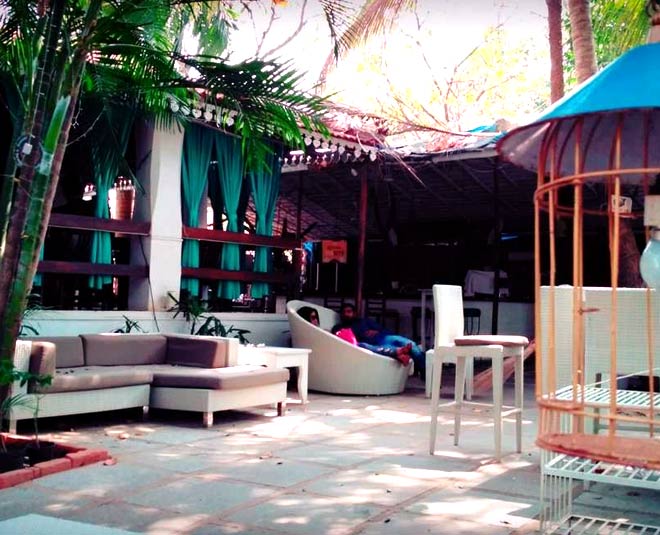 Image Courtesy: www.zomato.com
Visit this restaurant in south Goa's Assagao for an amazing culinary romance. Ciao Bella is also known for its musical evenings where talented musicians take you on a beautiful journey. It serves amazing Italian fare that's pretty affordable as well. The breezy feel of this fine dining place along with the exotic dishes like Petto Di Pollo Al Vino o Al Limone, Frittura di Pesce and crème brulee will make your night.
If you are looking for the best ice cream places or places to indulge in Italian food then let the foodie in you explore Her Zindagi for the best options.