Foreigners are now wanting to visit Jodhpur than Agra. As per a study by booking.com shared by a leading media house, the top 10 emerging travel destinations for 2020 turned out to have Jodhpur on the list. Rajasthan is a gem already for us Indians yet many of us have this attitude that international destinations are superior which is truly sad. Now non-indians are proving it that 'jaago India, ghar ki dal barabar mat karo'! Jodhpur is known as one of the most colourful cities IN THE WORLD!
Jodhpur
View this post on Instagram
This city was earlier a princely state which is popularly known as the blue city. It is home to the 15th-century Mehrangarh Fort which holds many festivals and events throughout the year.
The other top destinations across the globe include:
Il Gzira, Malta
This is the place if you want to head to a beach. It is located on the northeastern coast of Malta and has a great direct view of the walled city of Valletta. It has a Fort Manoel, which was built in 1726 on the Manoel Island. You can also enjoy the local cuisine here and chill while the sun sets.
Ninh Binh, Vietnam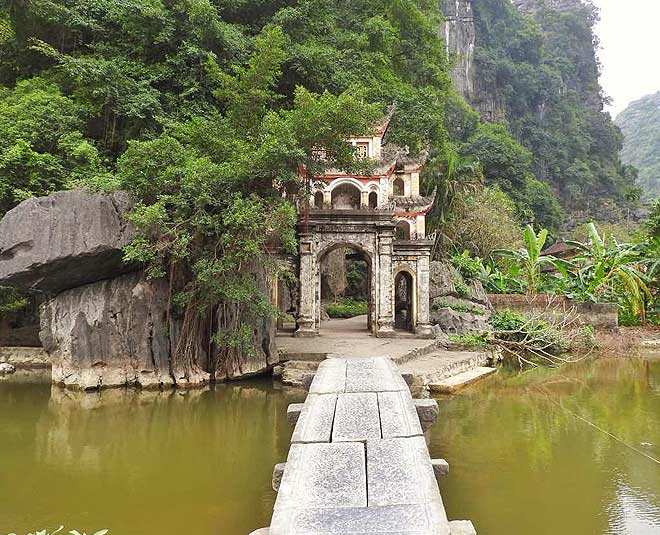 Also known as "Ha Long Bay on land", Ninh Binh emerges from land rather than water. It is very quiet here and it the best place if you seek a scenic place a bit away from Hanoi. The city is surrounded by caves, mountains, rivers, rice fields and pagodas. You can go on a boating tour here.
Salta, Argentina
This city has bright colonial architecture with beautiful and fascinating landscapes nearby. It is located in the heart of the Argentine Andes and is often called the city with 'best of both worlds' destination. You can visit the 9 de Julio Plaza, which is public square with so much greenery. You can also visit San Francisco Church, which is a historic church from the 1600s. You can also explore The Hill of Seven Colours and Salinas Grandes (salt flats).
Don't Miss: Want A 'hatke' International Vacay? Visit Vienna On A Budget
Seogwipo, South Korea
This is the second largest city in South Korea's Jeju Island, Seogwipo. It is a bustling coastal city which is surrounded by the volcanic coastline. The clear blue waters beckon you for scuba-diving. The nearby Mount Hallasan is a great option for hike lovers.
Swinoujscie, Poland
View this post on Instagram
Swinoujscie is a port town on the Baltic Sea, which is located in northwest Poland. Full of history thanks to the museums, travellers would love this place. It offers a 19th century Lighthouse for a panoramic view of the harbor as well.
Takamatsu, Japan
Also called the Udon Kingdom and the Gateway of Shikoku, this place is a port town perfect for travellers who love food and scenic beauty. It is home to iconic lotus ponds, Engetsu-kyo (moon crossing) bridge, and the Ritsurin Park, which has many tea houses where you can taste the traditional Japanese tea ceremony.