Karnataka is one of the most favourite tourist hubs and one of the best states in the tourism sector. It has it all: mountains, beaches, deep forests, ecological diversity, monuments and palaces, and so much more! If you want to experience all of these gorgeous things in one place then Karnataka is the perfect destination for you! The following are the finest places in Karnataka to visit for a wonderful and a memorable vacation:
1. Mysore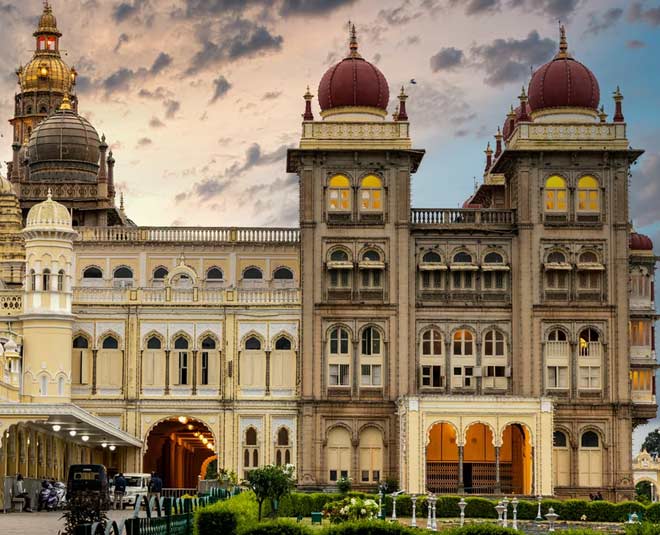 Mysore is a beautiful city with regal heritages, many interesting places to see, and a lot of pleasant energy. Also called the cultural capital of Karnataka, Mysore is one of the most visited tourist destinations in the country. This location is a history buff's fantasy because of its magnificent architecture and abundance of history. After Agra's Taj Mahal, Mysore's Mysore palace is regarded as the most beautiful architectural marvel. There are so many things to do here that will make your visit truly memorable. So if you're a history buff, you must plan a visit here Asap!
Don't miss: Things To Do In City Of Palace, Mysore
2. Mangalore
Mangalore is a well-known tourist destination with a lot to offer. The city offers beautiful beaches, all of which are worth seeing, as well as plenty of other things to do. Beaches, islands, temples, wonderful food, stunning sunrise/sunset views, and much more can be experienced here. One thing worth noting about Mangalore is that it is one of the cleanest cities in India.
3. Coorg
Coorg is the best vacation destination as well as makes a wonderful place to go for a short journey from Bengaluru. With a monastery tucked away in the lap of nature, waterfalls that calm your soul, and so many handcrafted items to buy, Coorg will totally stun you. The scenic beauty and tranquility of the location will make you forget your worries while the lush greenery all around you will tempt you to stay forever.
4. Bangalore
Karnataka's capital city- Bangalore is an IT hub, but it's also a great spot to visit for vacations. Bangalore's weather is pleasant throughout the year, which will make your trip pleasurable all year. In the air of the city, there is a mix of tradition and modernity. You'll find rich greenery, beautiful waterfalls, and amazing views here, making your vacation worthwhile. Because of its rich flora, Bangalore is often regarded as the country's garden city. If you are a nature lover, adventure lover, and party lover, then Bangalore is a must-see destination for you.
5. Gokarna
Gokarna is a wonderful Goa-like destination that some consider to be even better than Goa. It has fewer people and less crowded regions than other places. It is a great spot for both the mind and the body to be rejuvenated, since it is a confluence of peace and beauty. It is truly the best place for your fabulous beach vacay!
Don't miss: Things To Do In Fabulous Beach Town Gokarna
6. Chikmagalur
Chikmagalur is a stunning hill station in the state of Karnataka. It is also known as the "Coffee Land of Karnataka" because of its coffee plantations. Another well-known feature in Chikmagalur is the Bababudan Giri ranges. The hill station boasts stunning scenic splendour and awes visitors with its lush greenery and lovely vistas. Karnataka has several attractions that make it a must-see destination that you can't miss. Several waterfalls in this district, including the famous Hebbe Falls, Shanti Falls, and others, are extremely breathtaking that you must see.
7. Hampi
The city of Hampi has been declared as a UNESCO World Heritage Site because of its ruins from the mediaeval Hindu empire of Vijayanagar. Another major reason to visit Hampi is that the calm you will find here will take you to another world. It soothes and relaxes you, providing a break from the stresses of everyday life.
Visit these destinations with your family, friends, or even by yourself for a visual treat and a once-in-a-lifetime experience.
For more such travel stories and tips, stay tuned to HerZindagi!