Honeymoon is one of the most beautiful phases for newlywed couples. It's the little time that they get away from their families while they enjoy each other's company and relax. But nowadays, most couples prefer going abroad instead of exploring offbeat destinations in India that are perfect for honeymoon vacay! One such place is Kausani.
Kausani, also known as Switzerland of India, is situated 6,075 mt above sea level and 53 km from Almora. It is known for its 250 km wide views of Himalayan snow peaks, which is enough to leave you awestruck with its beauty. Apart from this, this quaint town also offers some adventurous activities that are enough to ignite the adventurer in you.
How To Reach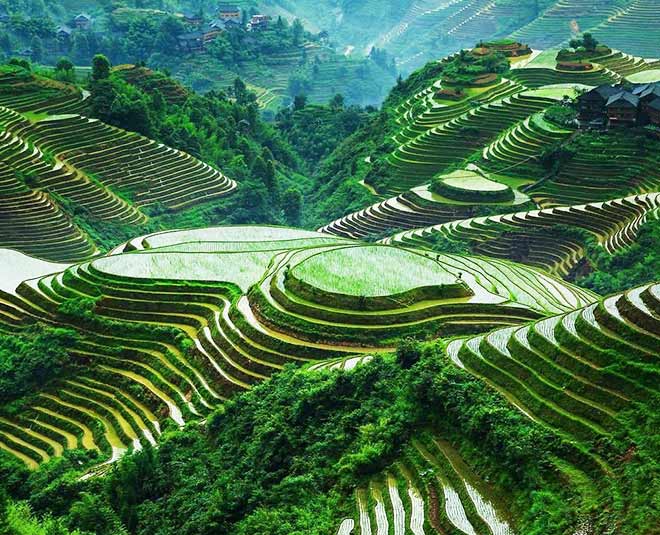 By Air: For those who prefer travelling by air can take a flight to Pantnagar, which happens to be the nearest airport to Kausani. It is located at a distance of 177 kilometers which can be covered in approx 5hrs via road. Also, there are only 9 flights to Pantnagar per week.
By Car: Kausani is well connected with nearby cities and metro cities like New Delhi. It is located at a distance of 401 km and will take you around 10 hrs to reach there.
By Train: For travelers commuting via train, Kathgodam railway station would be the nearest station to Kausani. It is located at a distance of 136 kilometers and can be covered in 4hs via bus.
Best Time To Visit: The ideal time to visit Kausani is from April to June
Visit The Famous Temples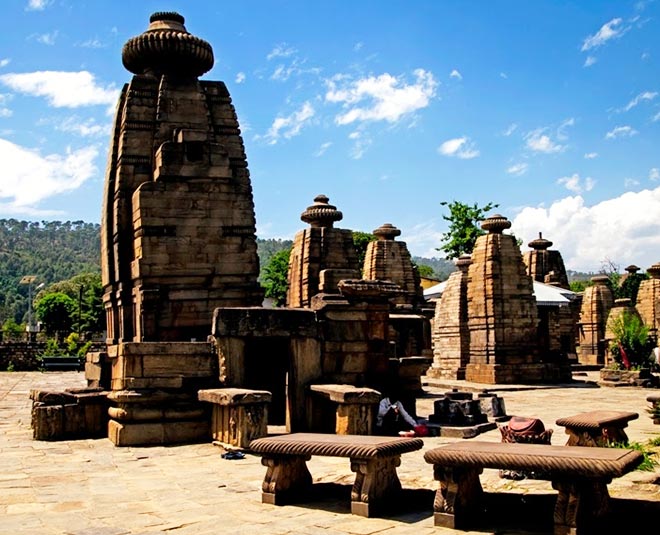 A trip to Kausani is not complete without exploring the Kausani's temples. So, if you are a pilgrim or into sightseeing, here are 3 temples that you must visit.
Rudrahari Mahadev Temple: This ancient cave temple is situated on the banks of the river 'Kosi'. The temple is surrounded by a waterfall.
Baijnath Temple: This temple is dedicated to Lord Shiva, and is popular for its marvels of Nagara style of architecture. It was constructed in 804 AD, and is located near Kausani, a small town 53 km to the north of Almora.
Kot Bhramari: It is an ancient temple dedicated to Goddess Bhramari. The temple is surrounded by a cedar forest at the hilltop. If you are planning to go there in August, do not miss the annual fair of Nanda Ashtami.
Rudrahari Falls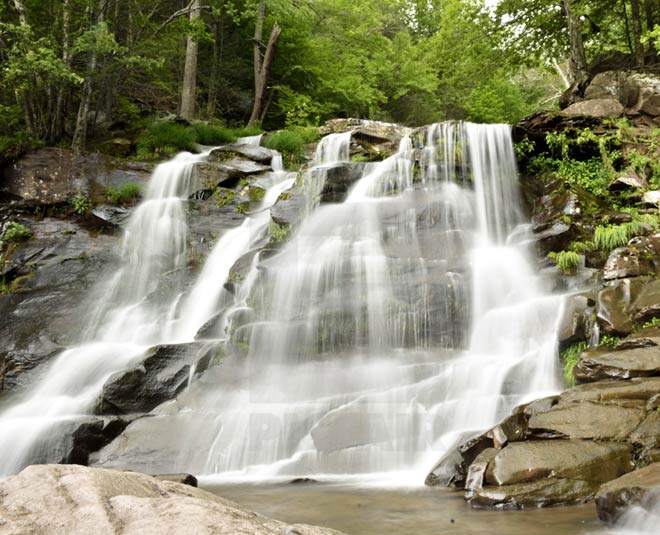 Shop At
Whether you love shopping or not, don't resist buying some hand-knitted clothes or traditional antiques from MG road, which is one of the most popular markets in Kausani.
Gwaldam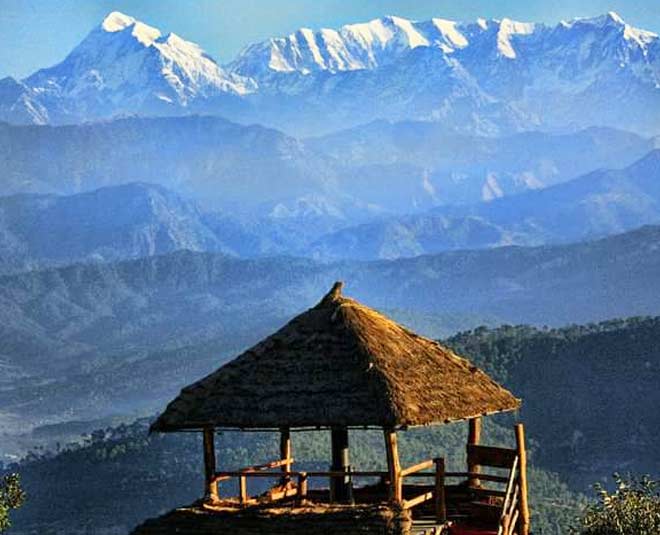 If you and your partner prefer less crowded places, you must visit Gwaldam. This little, quaint village is wedged between Kumaon and Garhwal. Here you can go for a romantic walk with your bae and witness the Trishul peak. Apart from this, most of the area is covered with orchids, making it one of the must-visit places in Kausani.
Don't Miss: Under 2 Lac: International Honeymoon Destinations For Couples On A Budget
Trek To Pinnath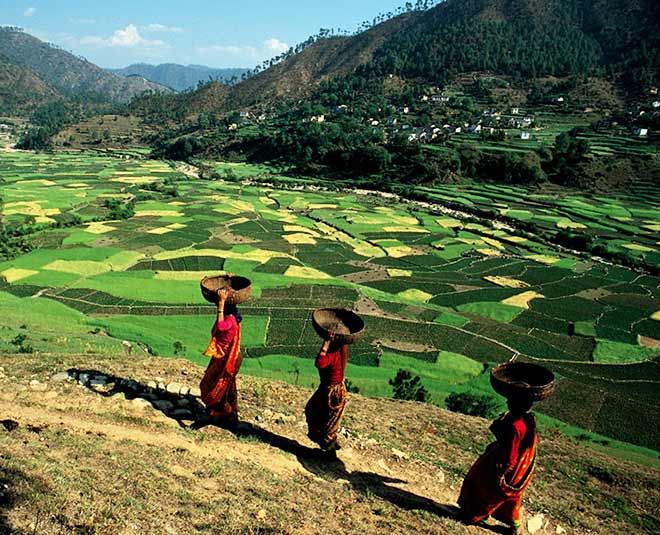 If you and your partner are adventure junkies, head to Pinnath. Located at a distance of 5km from Pinnath, this is a perfect way to rekindle your spirits. This place is also known for its temple and offers a sense of pleasure when surrounded by the wilderness of nature.
So, pack your bags and head to Kausani NOW!! Also, don't forget to share your experience with us.
Stay tuned to HerZindagi for more such articles.
Did you like this article ?