Train travel is making a comeback among modern travellers as it is not just more pocket-friendly but the view you get is unforgettable. With Europe getting a lot of Indian tourists off late, travel activities and services booking platform, Klook, has come up with a list of train routes which are frequently booked and are value for money. From architecture crawls to food trips, here are some of the most popular routes for single-country sojourns:
Switzerland's Nature Trail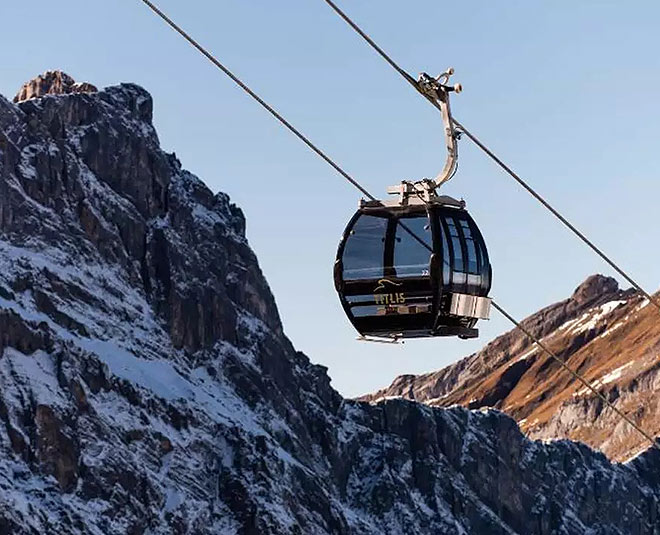 Route: Zurich → Lucerne → Interlaken → Jungfraujoch → Montreux → Geneva
Check out several natural wonders in one trip. After touching down in Zurich, make your way to Lucerne, where you can soak up unparalleled views of Mount Pilatus from the comfort of an aerial cable car. From there, go hiking in Interlaken, ride to the peak of Jungfraujoch – home to the world's highest rail station and one of the world's largest glaciers – and wind down in the resort town of Montreux, located on the banks of glorious Lake Geneva.
Cap off the nature-packed journey in the glorious city Geneva. Ringed by imposing mountains, this is a hiker's paradise. The most accessible choice is Saleve mountain, just south of the city, where you'll find over a dozen hiking trails to choose from.
Great Britain's Gourmet Sojourn
Route: London → Edinburgh → York → Bath → Cardiff
British food is not just limited to simple pub food. Due to the diverse population and centuries of international trade, the country has a lot of options, a mix of different cultures for that matter. Start in London where you will find everything from Michelin-starred eateries to Indian cuisine, Instagrammable cafes, age-old bakeries, and more. From there, take the train to Edinburgh, Scotland, to seek out the best local eats. Need a hand? Join Secret Food Tour, which tempts you with traditional Scottish dishes such as Haggis, Neeps, and Tatties.
Next, venture to the walled city of York, which brims with Roman, Viking, Normal and Tudor influences. Don't forget to try some world-famous Yorkshire pudding, commonly served with roast beef and vegetables. Cap off the trip in Cardiff, Wales, which is fast becoming a must-visit culinary destinations thanks to an influx of new restaurants and cafes.
Don't Miss: International Destination: Things To Do In Switzerland
Italy's Romantic Rendezvous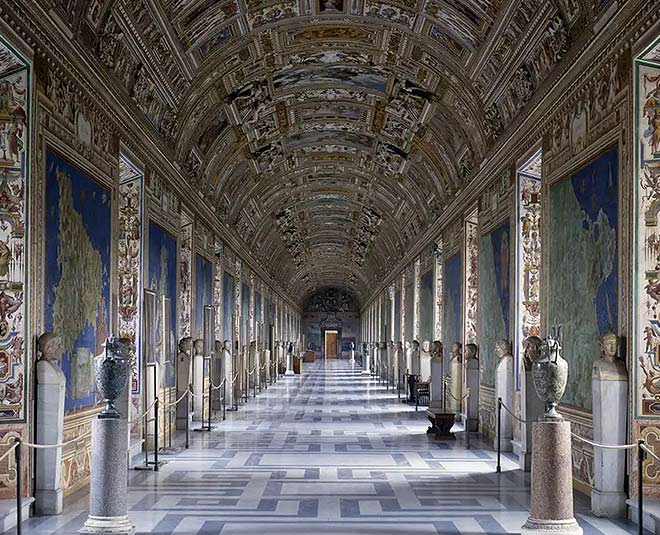 Route: Rome → Florence → Venice → Milan
Start with Rome, where world-renowned monuments and artwork such as the Vatican Museums, Sistine Chapel, and the Colosseum set the tone for an unforgettable adventure. Next, travel inland to Florence to experience a few wine tastings, the Duomo and Renaissance art tours, then over to Venice where romantic canals, artisanal Murano glass, and unique dining traditions await.
Heading west, historic Milan will spoil you with architectural marvels like Piazza del Duomo, La Scala opera house, and an impressive collection of Da Vinci's masterpieces, including The Last Supper, at Santa Maria Delle Grazie church.
Germany's Architecture Journey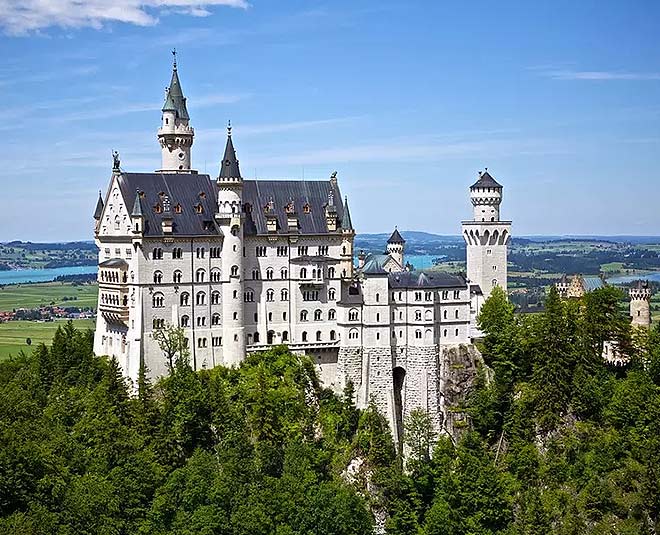 Route: Munich → Heidelberg → Cologne → Hamburg → Berlin
Start your adventure in Munich, where the Romanesque Revival-style Neuschwanstein Castle (the inspiration behind Disney's Cinderella castle) awaits in all its grandeur and glory. Do not forget to take the Romantic Road tour through stunning Harburg Castle, the preserved medieval town of Rothenburg ob der Tauber, and the famed Romantic Road, weaving through the countryside of Bavaria. Next up, set off for Heidelberg. This romantic city promises cobblestoned streets, 16th-century castle ruins, and beautiful old bridges.
Next up, head northwest, Cologne is perfect pitstop for architecture. The place has a number of Gothic and Neo-Romanesque buildings, which includes the Cologne Cathedral. From there, explore Hamburg's architecture on a Discovery Walking Tour, which passes by the neoclassical Town Hall, St Nikolai Church, and Speicherstadt -- a UNESCO World Heritage Site and the largest warehouse district in the world.
If you are visiting Germany, you cannot miss out on Berlin. In this multicultural city, a half-day East Berlin Walking Tour hits historic landmarks, including the Brandenburg Gate, Chapel of Reconciliation, remnants of the Berlin Wall, and Tunnel 57 which was once used as an escape route.
If you have already taken any of the tours, let us know how it was, share your memories with us and if you have some travel tips, do share on our social media handles.