Pangong Lake is one of the most popular destinations in India. This place acquired a lot of attention when Kareena Kapoor, in a bridal suit driving a scooter, is shown approaching Aamir Khan in the movie 3 idiots. Situated at an altitude of 4350 meters, and stretched 160km long, far away in the barren land in Ladakh, it is one of the largest brackish lakes in Asia.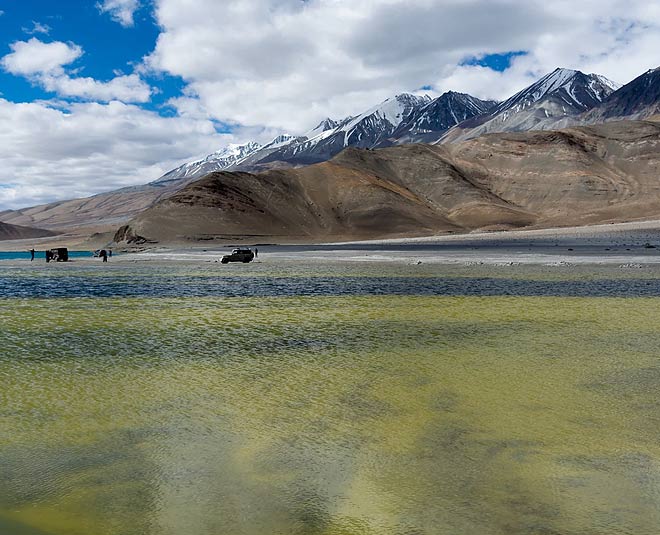 But did you know it can change its colour? Pangong lake is famous for its ability to change colour. Ranging from shades of blue, green and even red, this lake can change its colour according to weather. Surrounded by rugged terrain that perfectly falls in contrast with the clear blue skies makes Pangong a spectacle worth witnessing.
Despite filled with saline water, this lake freezes every winter and gives a stunning view. Except for small shrimps, you won't find any aquatic animal. However, one can witness a lot of birds here. From rare breed of black-necked cranes and seagulls to migratory Brahmani ducks, you can easily spot extinct species.
Weather Conditions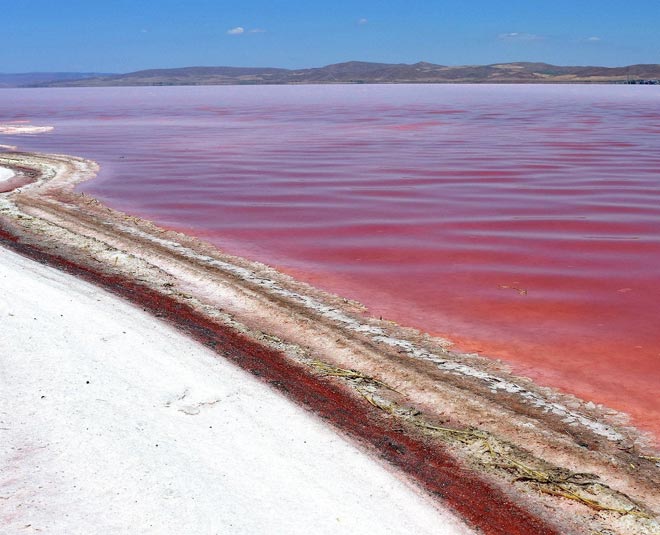 The temperature at Pangong lake varies according to weather. The best time to visit there is the summer season, especially from March To May. During this time, the temperature varies between 8 degree Celsius to 30 degree Celsius.
During winters, the temperature can drop as low as -14 degree Celsius. And it's risky to go there during monsoon season.
Food Options
Pangong Lake is no exception in food options. You can easily find food items like aloo parantha, dal rice, bread omelet, maggi, momos and Tibetan food.
Don't Miss: This Summer Ditch The Conventional Hill Stations And Visit Tawang
How To Reach Pangong Lake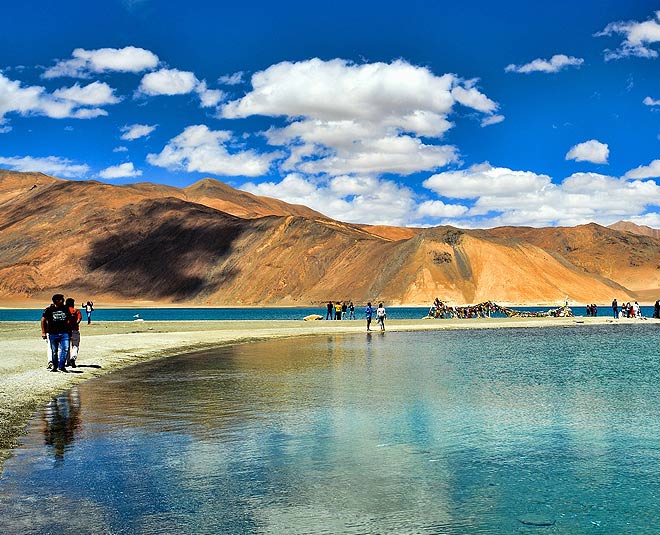 There are 2 routes from the nearest airport, Leh, and will take around 5-6 hours in a car.
Route 1: Leh via Chang La or from Nubra Valley via Shyok Village and Tangste.
Route 2: Leh – Khardungla – Nubra Valley – Agham – Shyok Village – Durbuk – Tangtse- Pangong Tso – Chang La
Pangong Tso is surely a must visit place. It is one place that no pictures can do justice to the sheer beauty seen there. So, just pack your bags and go there!