Are you tired of visiting the same places again and again during your vacations? Well, if you want to explore some off-beat places in India, then this article is just for you. Away from hustle and bustle of the city, the following places will not only bring peace to you but will also be a treat for your eyes. Here are some must visit but lesser known places in India:
Mawsynram, Meghalaya
Also known as the wettest place on earth, Mawsynram is a small village situated in Meghalaya. It receives more than 10,000 millimeters of rain every year, which makes it the wettest place, not only in India but the whole world. The place is known for Khasi hills which are one of the most famous hills in Meghalaya. When in Mawsynram, you can visit Mawsmai falls to witness breathtaking waterfalls falling from a height of 1,035 ft. Not only this, but you can also treat your eyes to the natural beauty of Mawsmai caves and Nohalikalai falls situated in the village.
Tawang, Arunachal Pradesh
Tawang, a small town situated in Arunachal Pradesh is famous for being the birthplace of the 6th Dalai Lama, Tsangyang Gyatso. The place holds the utmost importance for Buddhists, which is the reason why Tawang monastery attracts several tourists every year. You can also experience the snowclad Sela Pass, Gorichen Pass, and witness the breathtaking beauty of Nuranang Falls here. The place is perfect if you want to get close to the Buddhist culture and spend some days in solace, away from the bustling life of the city.
Majuli, Assam
Majuli, a small island situated in the river Brahmaputra, holds the title for being the "World's Largest Fresh Water Island". With its lush green beauty and serene water flowing, Majuli is a contender for its listing in the UNESCO's World Heritage Sites. The island is mostly inhabited by tribes but holds high cultural importance. This is the reason why it is also known as the cultural capital of Assam. In order to explore the culture of Majuli you can visit the following tourist spots: Garmur, Kamalabari Satra, Tengapania, and Dakhinpat Satra.
Don't Miss: 5 Out Of The Box Zoos From Around The World
Shekhawati, Rajasthan
Royal and grand, something which perfectly describes this beautiful city of Rajasthan. If a peaceful getaway is next on your travel list, then Shekhawati is the place for you. Full of open-air galleries, enchanting havelis, breathtaking palaces, and legendary forts, the city has done justice to what Rajasthan is known for. You can have a desert tour, explore the local market, feast on typical Rajasthani food, and even rent a Haveli for a few days when in Shekhawati.
Bishnupur, West Bengal
Also known as 'The land of Terracotta temples', Bishnupur is a small town situated in West Bengal. Some of the most famous temples here are Jorbangla temple, Rasmancha temple, and Shyamrai Temple, which are truly architectural marvels. If simplistic things attract you, then Bishnupur is a must-visit place for you. The beauty of the city could be seen in its architecture, music, paintings, and handicrafts. Baluchari sari is the specialty of the town and depicts stories of epics and historical happenings through its patterns.
Devprayag, Uttarakhand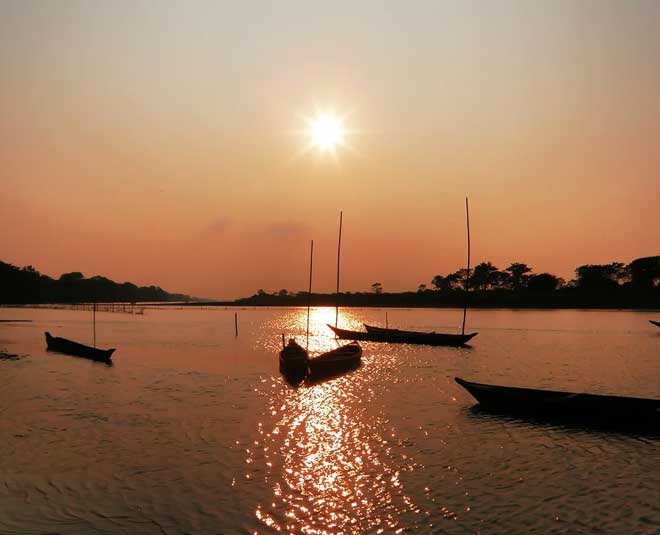 Situated in the fold of Uttarakhand, Devprayag is truly a blissful place to be at. The place is famous for its temples and vibrant rivers. Chandrabadani temple and Raghunathji temple are the two most important temples here which attract a lot of tourists. Devprayag is also the meeting point of rivers Alaknanda and Bhagirathi, which marks its religious importance as a city. With lush green surroundings and serene flowing rivers, Devprayag is a must-visit place for all nature lovers.
For more such interesting stories and unique content, stay tuned to HerZindagi.