Shah Rukh Khan, Deepika Padukone, and John Abraham's Pathaan is unstoppable at the box office. The January 25, 2023 release is getting the much-anticipated response at the theaters. Just on day one, the movie managed to break multiple records. The first official YRF spy universe release, Pathaan earned ₹106 crores worldwide on the very first day and became the first Indian movie to have achieved the mark. The movie has already made ₹300 crores globally.
Ahead of the release, Pathaan had no media promotions and it was a part of the team's marketing strategy as shared by trade analyst Taran Adarsh recently. The analyst took to his Twitter handle and wrote, "Earlier #Drishyam2.
Now #Pathaan. NO interviews to *media persons* during pre-release promotions… Relying on songs and trailers to do the talking. WISE STRATEGY… A STEP IN THE RIGHT DIRECTION." However, now there are reports of the Pathaan makers hosting a big media event in Mumbai today.
Pathaan's First Ever Media Meet
Pathaan's first event took place in Mumbai yesterday. Shah Rukh Khan, Deepika Padukone, John Abraham and director Siddharth Anand hosted the event in Mumbai for the media. Since the media didn't get a chance to interact with the cast before the release, a lot of media professionals turned out at the event.
Don't Miss: Pathaan Movie Review: SRK Starrer Rules The Box Office
Earlier, Siddharth Anand had hinted at a media event post the release. In an interview to an entertainment portal he had said, "We want the euphoria around (Shah Rukh Khan's) return to reach a crescendo by January 25, the release date of Pathaan. Thus, we will start all our promotional activities only post the release of the film."
It is day five since Pathaan's release and it is having a great run at the box office across the globe. The Shah Rukh Khan starrer has overtaken movies like KGF 2, Baahubali 2 in terms of numbers for their initial days, and going forward the success of the film is only predicted to become massive.
Don't Miss: Pathaan: SRK's On-Screen Foster Mother Shares A Deep Bond With Aamir Khan
Siddharth Anand's directorial features Shah Rukh Khan in the titular role, Deepika Padukone as agent Rubiai, John Abraham as Jim. Salman Khan too made an extended cameo in the movie as Tiger, reprising his role of a RAW agent from the Ek Tha Tiger series. Salman's surprise cameo is being called the biggest highlight of the film.
Inside Pathaan's Media Event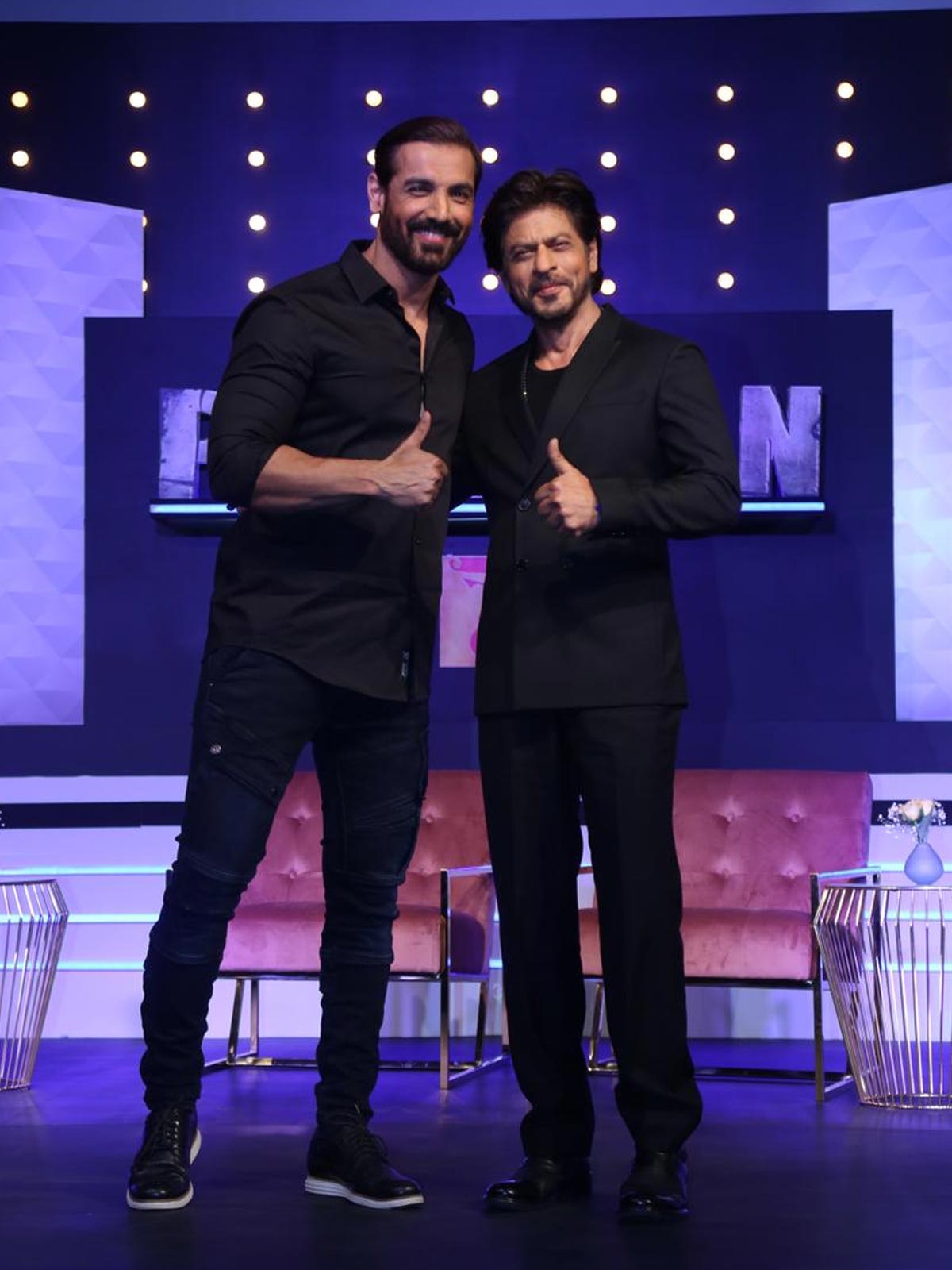 Deepika Padukone, Shah Rukh Khan, John Abraham arrived at the venue along with Pathaan director Siddharth Anand. The three were seen dressed in their best for the media meet. Padukone was seen donning a fit and flare floral dress. SRK, Abraham and director Siddharth Anand kept it classic, wore black outfits to the event.
SRK Thanks Everyone For Showering Love On Pathaan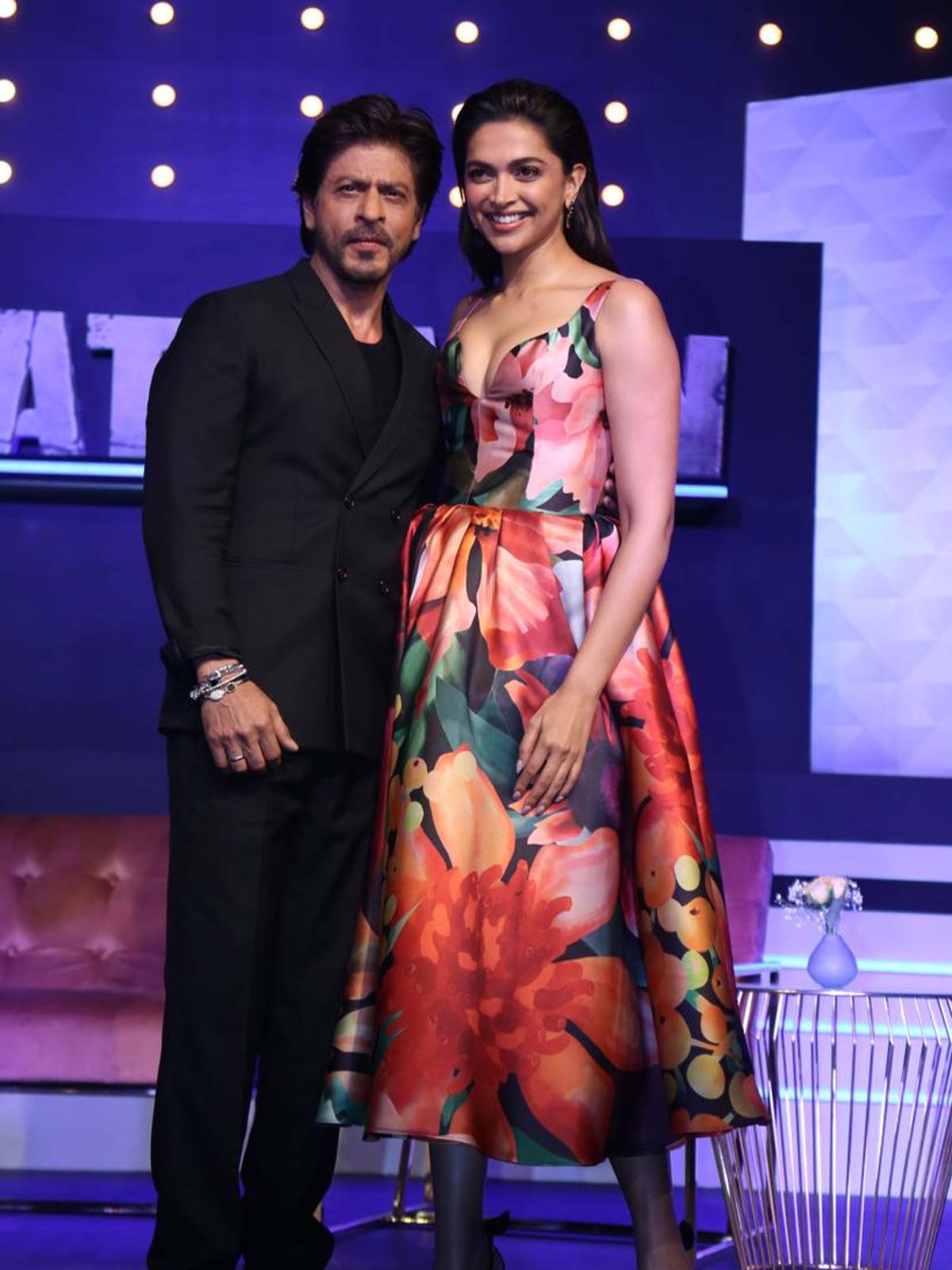 During the event, Khan thanked everyone on behalf of Deepika Padukone, John Abraham and team Pathaan for all the love coming their way. Khan further shared that not meeting media ahead of the release wasn't a marketing strategy, it was just because the entire team was caught up with the preparations since the movie was shot during COVID-19. He further shared that he has forgotten the past four years since Pathaan released.
We Are Hungry For Love, Says Shah Rukh Khan
View this post on Instagram
While addressing the media during the meet, King Khan said, "This is Deepika Padukone, she is Amar; I am Shah Rukh Khan, Akbar; this is John Abraham, he is Anthony. And this is what makes cinema. Amar Akbar and Anthony. There are no differences that any of us have for anybody. Any culture, any aspect of life. We love you and that's why we make films. We love you to give us love. Give us love, we are hungry for love."
King Khan On Getting A Permanent Balcony Ticket
View this post on Instagram
During the event, King Khan also shared how greeting his fans from Mannat's balcony always give hism strength. He said, "I was told when something doesn't work, go to those who love you. I am very fortunate that I have millions who give me love. When I am happy, I come to my balcony, when I am sad, I come to the balcony." "I am fortunate to have been given a permanent balcony ticket," he further added.
SRK Gives John A Peck On His Cheeks
During the press conference, Khan planted a kiss on Abraham's cheek while he was sharing his experience of playing Jim in Pathaan. Khan said, "I have given kisses to Deepika many times and this is the first with John and it was different." John blushed and said, "so sweet. For the first time, I think I am blushing." Watch the video here -
View this post on Instagram
Deepika Gets Emotional
Padukone got teary eyed during the media meet and while sharing her experience on the response Pathaan is getting, she said, "It felt amazing. We had been doing indoor screening for days, but finally I got a chance to get outside. I wanted to go on the day of the film's release, but that could not happen. To experience this kind of love, especially when what the world has been through, the fact that a movie like this that can bring people together, that it can bring so much joy and celebration that it almost feels like a festival." She further talked about her work chemistry with Khan. She shared that the two have a very good relationship which reflects on screen and there is a lot of respect between them.
Image Courtesy: Pallav Paliwal
Did you like this article ?