Everybody prefers cool and pleasant weather, but the winter chill is rather harsher especially for your skin. Winter comes with some challenges like dullness, itchiness, chapped lips and parched skin. So, it is time to take a little extra effort to keep your skin soft, supple, healthy and glowing.
Fret not, be ready to combat these winter skin issues with a tweak in your regular skincare regime as suggested by Beauty Training Manager, Ms.Plabita Sharma, The Body Shop India.
Cleansing
It is recommended to wash your face with lukewarm water and choose a mild moisturising cleanser to maintain the natural oil of your skin. Though it feels good to take hot showers it is advised to take quick showers and opt for mild shower gels & soaps containing natural oils, glycerin and humectants to avoid dryness. Opt for SLES compared to SLS which are milder surfactants.
Moisturising
It is advised to opt for moisturiser that helps the skin to heal, hydrate and lock in the benefits. You may opt for moisturisers based on your skin type. If you have dry skin try rich cream or oil-based solutions whereas those with combination to oily skin can go for light weight gel-based moisturisers. Ensure to always moisturise your skin to keep it healthy and fine line free. Opt for ingredients that have hyaluronic, glycerin or vitamin E to form the skin protective barrier
Sun Protection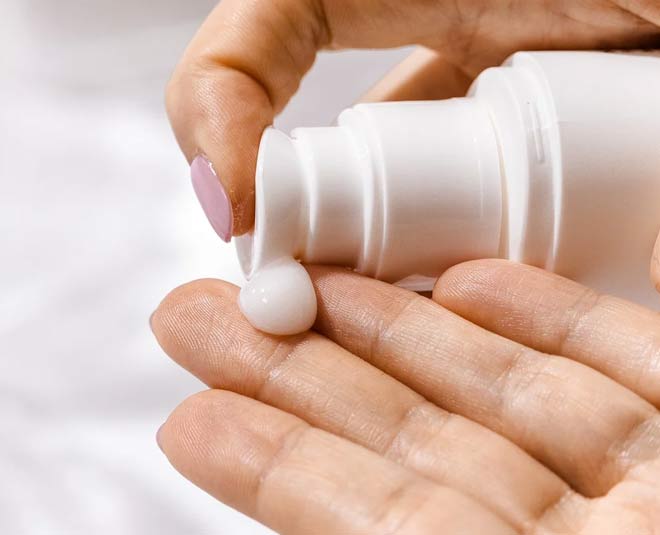 Most of us are unaware that the winter UV rays are equally damaging as the summer sun. UVA is always present and can penetrate deeper into the skin-damaging elastin and collagen resulting in premature ageing. Using a sunscreen is an important habit that should be maintained all year. Choose a sunscreen that provides broad-spectrum protection and has anti-ageing properties. Remember to re-apply sunscreen every 3-4 hours to help maintain an even skin tone.
Care For Your Hands And Feet
The skin on your hands and feet has fewer oil glands making the moisture evaporate quickly. Make sure to use a gentle exfoliator and apply a moisturiser that heals and seals the dryness.
Lip Care
Lip skin is very thin and delicate and is often the first sign to feel the weather change. To keep your lips smooth and plump look for soothing and healing ingredients like shea, vitamin E, hemp and sunscreen. Avoid licking and peeling the skin with your teeth or finger. Instead, scrub it off gently and apply balm or butter.
Stay tuned to HerZindagi for more on skincare tips and winter care.