Out of all the parts of the body, the hair receives most love and affection. We protect and nurture it like a baby. And why not, after all, shiny, healthy mane can change the way people look at you! In order to care for our hair, we spend oodles of hard-earned money on products and precious time in home remedies.
But still, due to some silly mistakes, we end up sabotaging the health of our locks. While at that moment we think certain steps don't impact the quality of hair, only after witnessing dryness, split ends, infections breakage, etc, we start realising our malpractices. Some of those common wrongdoings are:
You Use Blow Dryer On Sopping Wet Mane
Blow drying hair right after stepping out of the shower can damage your locks way too much. Why because on the wet hair, you will be using the heat for way longer time to dry it out. Already the hair is vulnerable due to shampooing and conditioning, and the heat will cause more damage. It is best to let your hair get rid of the water naturally first, and when it is about 80 per cent dry, use heat on it.
Don't Miss: Tired Of Your Oily Hair? Try These Home Remedies That Work
You Forget Using Heat Protector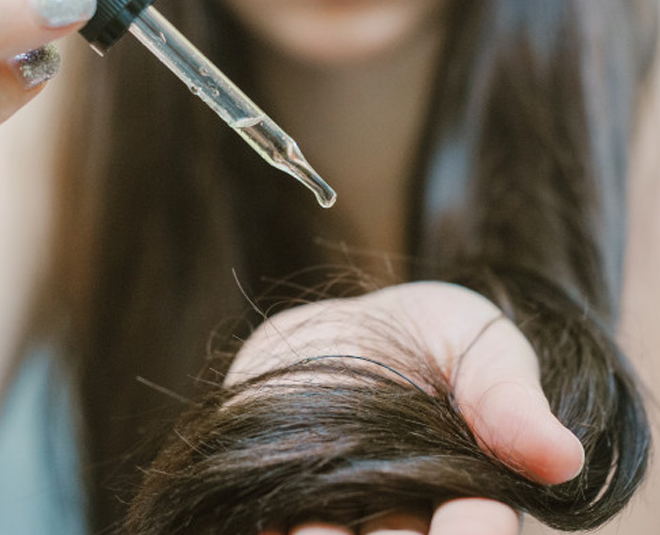 No matter if you're late for work or household chores, under no circumstances you should skip using a good quality hair protectant on your locks. If not, you will have to deal with split ends and hair breakage in no time. The potential damage can also leave the hair look lifeless and dry. While you blow-dry the hair, it already happens to lose some of its natural juices. Coating the strands with hair protector will shield them and minimise the damage to an extent.
You Skip Cleaning Your Heat Tool
Just like your makeup brushes and sponges, the heat tool must be santitised and cleaned on a regular interval. This will help it to work in its fullest potential, along with not transferring bacteria and germs to your scalp. If there are dust particles in your blow dryer, it will eventually collect in the filter, this will lead to your blow dryer not being able to function well. The ideal thing to do is to clean your heat tools after every usage. But, in case you don't get much time, try removing dust from it at least every week.
You Use Blow Dryer Very Closely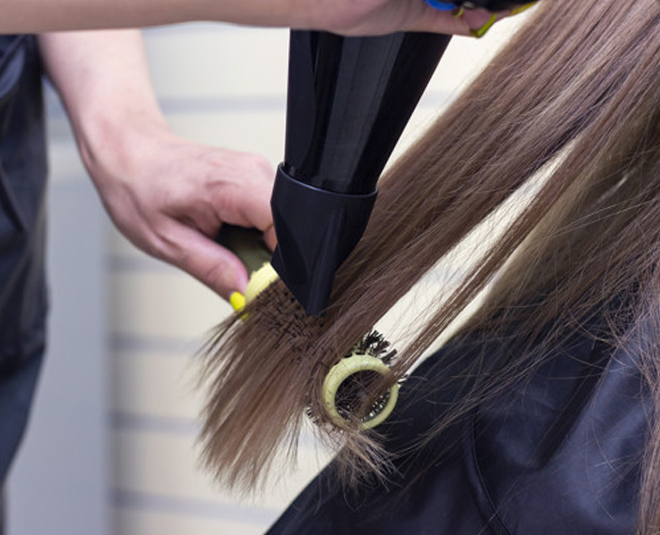 Hair is fragile and should be treated with utter love. Being aggressive or negligent will impact the hair quality. Let's admit it, we all have been there, when we want the blow dryer to set or dry the tresses as soon as possible. But cramming blow dryer deep into locks will not help. To speed things up, you just need to remove excess water using a towel. Don't hold hairdryer too closely to your mane, it won't help!
Don't Miss: Use These Homemade Ghee Hair Masks For Healthier Hair
You Don't Section Your Hair
Most of us just plug in the dryer, pick it up and aim towards the mane and start blowing it in any direction we want. You don't do this while straightening your hair, do you? Then why with the blow dryer, which also functions in almost the same manner. Drying haphazardly will only consume your time and wouldn't even give satisfactory results. Part your hair in at least four sections and then run the blow dryer from a distance, going section by section. This way you will dry most of the strands, without messing up or wasting time.
If you liked this article, do comment on our Facebook page. Stay tuned to HerZindagi to read more updates.