Oily Skin Tips: This Night Skin Care Routine Will Give You A Radiant Glow
Oily skin are prone to acne, pimples etc. That's why they require special care and attention.
Oily skin is a common problem among many women, which can be caused by a variety of factors but irritates us all the same. This is because oily skin causes greasy skin, which leads to increased acne breakouts and a slew of other issues. However, the oily skin can be controlled with proper skin care. If you have oily skin and wish to manage it, try the nighttime skin care routine given by Beauty Expert Shahnaz Husain below, which will keep your skin happy and give it a radiant glow.
What Happens When Your Skin Is Oily?
The oil-producing glands are hyperactive in oily skin. The continuous oozing of oil onto the skin surface causes the pores to expand and thicken. The pores eventually lose their elasticity and remain open. This is the reason why oily skins have a coarse texture. Skin that is oily is never very clear. Open pores, blackheads, patches, pimples, and acne are common problems in oily skin.
Night Skin Care Routine For Oily Skin
Cleansing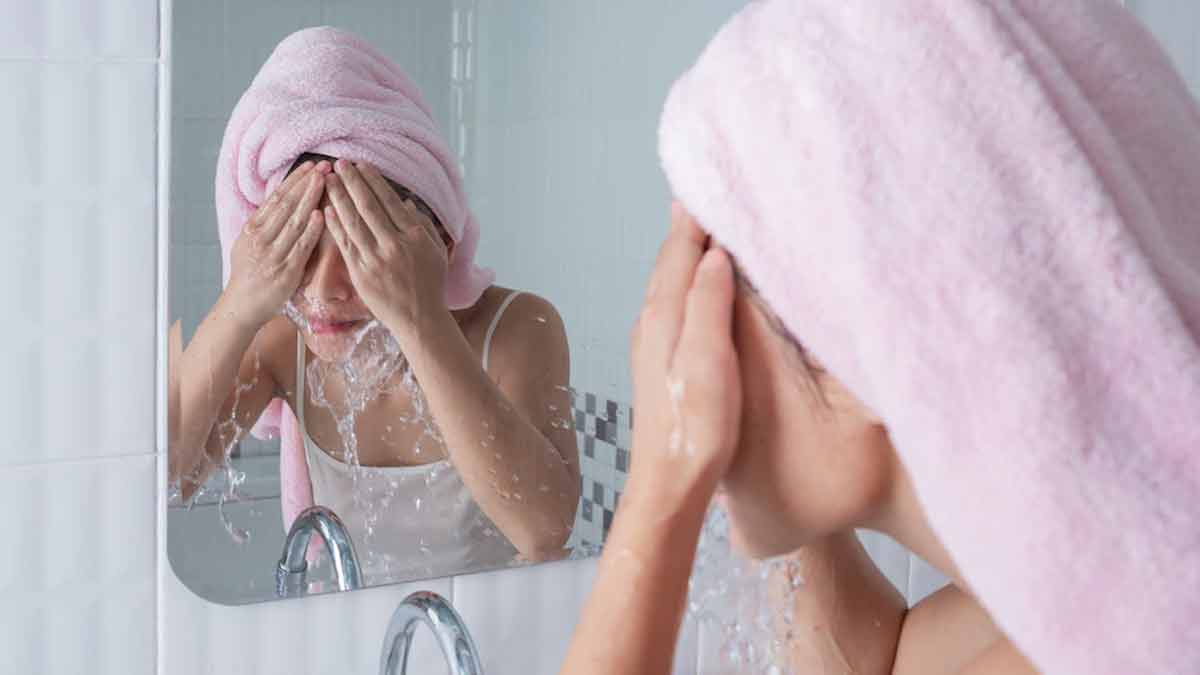 The most important aspect of oily skin care is cleansing. Oily skins tend to attract more dirt and pollutants from the environment. So the oil has to be removed and the pores have to be free of hardened oil. This does not, however, imply that the face should be cleansed numerous times a day with soap and water. In fact, excessive soap and water cleaning disrupts the skin's normal acid-alkaline balance, making it more prone to acne and pimples. Cleansing at night is most important, in order to remove make-up, grime and pollutants that have accumulated over the day.
Use a cleanser that is specially formulated for normal to oily skins. You can use a cleansing lotion or face wash. For problems like spots, blackheads, pimples, acne, use a medicated soap or cleanser, which helps to remove impurities without disturbing the acid-alkaline balance. It also creates a germicidal environment on the skin.
Astringent Lotion
Astringent lotion helps in the removal of oiliness. After washing your face, use cotton wool to wipe it down with a skin tonic or astringent toner. If the astringent lotion is too harsh, dilute it with equal parts rose water and use it. Rose water is a natural skin tonic in and of itself. For oily skins, rose water can be mixed with cucumber juice in equal quantities and used to tone the skin and reduce oiliness.
Don't miss: Have Oily Skin? Here Is The Perfect Summer Skincare Regime For You By Beauty Expert Blossom Kochchar
Homemade Scrub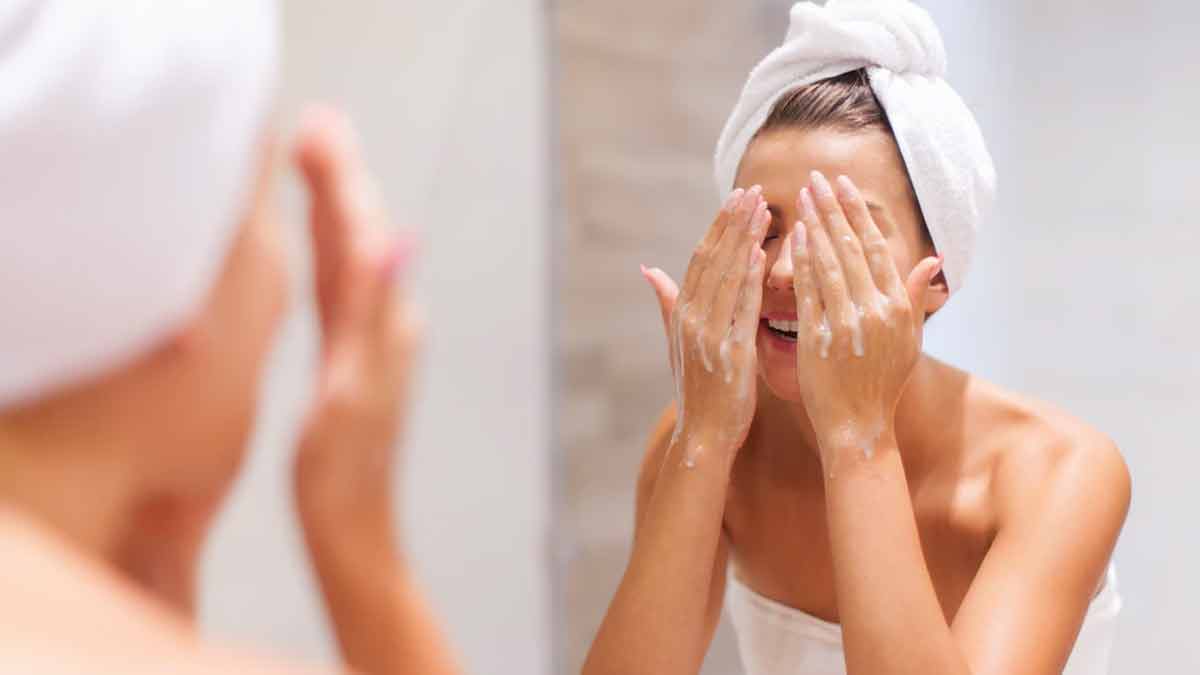 You can make a scrub at home by mixing rice powder with rose water and applying it on the face. Rub gently with circular movements and wash off with water. This not only helps to prevent blackheads, but it also helps to gradually shut the pores. However, if there are pimples and acne, grains and scrubs should not be used on them.
Don't miss: Rose Water Benefits - Amazing Ways To Use Gulab Jal
Multani Mitti
Multani Mitti (Fuller's Earth) can also help to reduce oiliness and close the pores. Mix multani mitti and rose water to make a paste. Apply this paste three times a week. When it's dry, wash it off.
Additional Tips For Oily Skin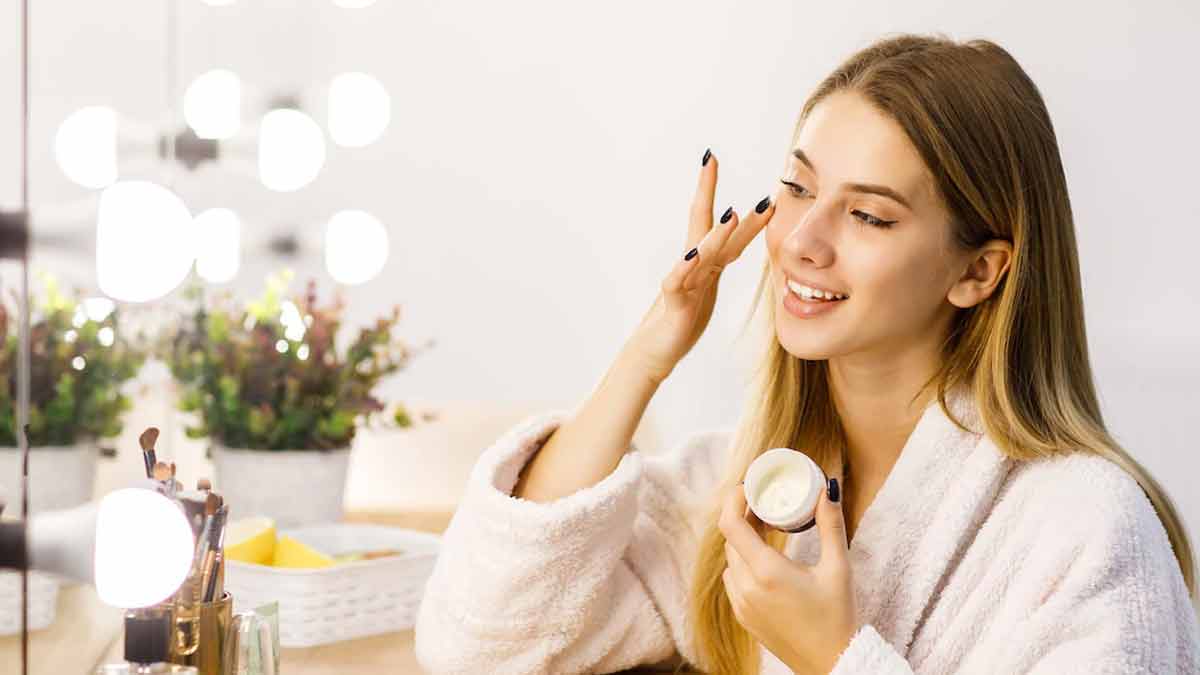 Night creams should not be used by those who are prone to pimples and acne, or who have oily skin. Cleansing, toning, and applying products to control pimples and acne are all part of night care for oily or acne-prone skin.
For oily and combination skin, use a face wash containing ingredients like tulsi and neem. You can also use a cleansing lotion or a gentle cleansing milk. It is preferable to use a medicated cleanser for acne, pimples, or rashy skin. After cleansing, use cotton wool to cleanse the skin with a rose-based skin tonic.
If your skin feels dry, combine 100 mL rosewater with 1 teaspoon pure glycerine and keep it in an airtight bottle with a lid. Use a little of this lotion to relieve dryness. It does not make the skin oily.
If you have acne, use a medicated anti-acne lotion to the affected areas and leave it on overnight. If you have acne scars, apply an anti-blemish cream to them only and keep them on overnight.
I hope you found this story helpful. Share your thoughts with us by commenting on our Facebook or Instagram pages.
For more such stories, stay tuned to HerZindagi!