Be it Summer or Winter, the sun may provide us with Vitamin D but it can also be very harmful for our skin. Many are super sensitive to the rays and get burnt quickly. Your skin tends to peel, the skin tends to become red with painful rashes, the blistering is the last thing we want.
What is Sunburn?
When our skin is unprotected, it can burn within a matter of minutes. The excessive sun darkens the skin complexion and colour. It can also dry up the skin of its fluid, thereby affecting the finesse of the texture. Sunburn or suntan can appear on your skin a few hours after too much exposure to the sun.
How to Apply Sunscreen?
Beauty expert, Dr Blossom Kochhar told HerZindagi that "regardless of your skin type, sunscreens should always be used over moisturiser and under make-up. Moisturisers and makeup products with SPF are now available in the market. Apply the sunscreen 15 -20 minutes before you go out in the sun; re-apply it after 2-3 hours.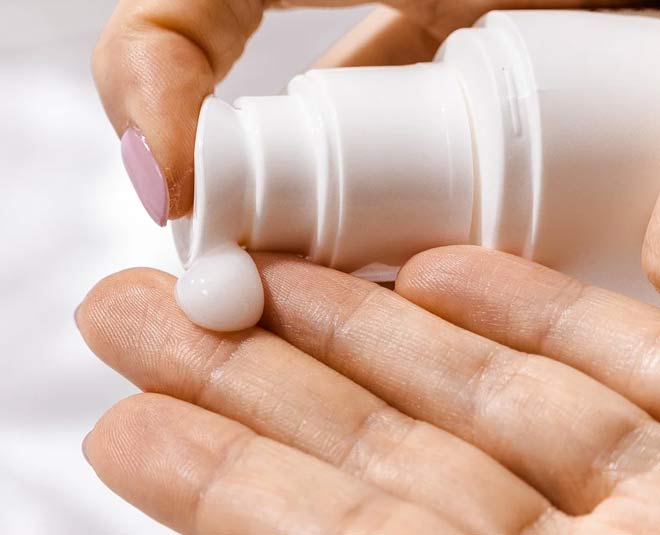 "One more thing to remember is even when you are at home, applying sunscreen is important then also, as we are using laptops and mobiles that have harmful rays coming out of them, which too can cause skin damage. In summers go for gel-based sunscreen that absorbs easily into the skin and in winters use cream-based."
Here are a few tips by her on how you can take care of it at home.
Post-Sunburn Care
Once the skin has been affected, it is very important to take the necessary steps to take care of your skin. Some of the quick fixes you can try at home are:
Aloevera Gel
Apply aloe vera gel onto the areas affected by the sun. It is easily available in the market or you can use the plant growing in your garden. But make sure it is transparent and not green in colour.
Tomatoes
Tomatoes have lycopene in them which is excellent to cure sunburn; it soothes the burns, reduces inflammation and prevents blistering.
Lavender Essential Oil
Add one or two drops of lavender essential oil to the bathwater will also help you get some relief from the burning sensation.
Apply iced water with a few drops of lavender essential oil, every 2 to 4 hours to the sunburned skin. Iced milk and cucumber juice also soothe your body.
Don't Miss: Best Non Oily Sunscreens For Dry Skin
Apple Cider Vinegar
Add one cup of apple cider vinegar to a bath to help balance the pH (acid or alkalinity) of sunburned skin, and promote healing.
Avoid Harsh Soaps
Avoid using harsh soaps when you have sunburns, also refrain from using perfumes.
Don't Miss: HZ Tried & Tested: Herbs and More Vitamin Therapy Sunscreen Detailed Review
Coconut Oil
After your sunburn soothes a little, start using coconut oil over it as a moisturiser but remember coconut oil has no SPF or sun protection in it so you will still need sunscreen.
Cucumber paste
Another easy way to cure your sunburn is by applying the paste of cucumber. Grind cucumbers and make a paste. But that in the refrigerator and when it is cool apply it on the affected area. The anti-oxidant properties of cucumber will soothe your skin and give you relief.
Stay tuned to HerZindagi for more such tips with expert inputs.