One of the biggest beauty trends today is nothing but the no-makeup look. From Sonakshi Sinha to Alia Bhatt, Bollywood celebs are rocking this look like crazy and this is all over social media. What is the no-makeup makeup look? A natural looking dewy skin, glowy cheeks, thick brows, and big bold eyes. The overall look is minimal. However, a lot goes into creating this look which is a must-follow this season. If you too wish to nail the look, here we have decoded the steps for you. These will help you achieve the desired look. So, let's get started with it!
Step 1:
It is so important to prep up your skin for this look. Clean your face properly, apply a face serum and then moisturise it well with a moisturiser that works well for your skin. For oily skin, Remember, moisturising your skin is the key to get a gorgeous complexion.
Step 2: Prime
You really need a smooth base to create a flawless look. Apply a primer evenly all over your face. This will hold your makeup well.
Step 3: Apply Foundation/ Tinted Moisturiser
For a lighter look, you can pick a tinted moisturiser. This moisturiser is a regular face cream but with a tint. It has light coverage. On the other hand, your liquid foundation will give you better coverage. Apply evenly all over your face. It is not necessary that you go with this step, you can also go without it. However, to even your skin, you will need to brush some loose powder.
Step 4: Conceal
If you want some extra coverage on areas like under your eyes then conceal them lightly. Blend it well so that there are no lines. Don't Miss These 7 Makeup Tricks Will Help You Get Those Big, Beautiful Eyes Quickly
Step 5: Powder
Brushing some loose powder is a must. This will reduce the shine on your face and make your skin look matte which is required for your no-makeup makeup look.
Step 6: Blush
For that dewy look, you can't miss on the blush. Pick a colour of your choice and brush it on the apples of your cheeks. A soft pink or coral will work well.
Step 7: Highlighter
No makeup look today is complete without some highlighter. Dab some on the bridge of your nose, top of cheekbone and brow bone. Maybelline New York Face Studio Master Chrome Metallic Highlighter in Molten Gold gives you a beautiful glowrign skin. This one is priced at INR 550 but you can buy it for just INR 412 here.
Step 8: Eyebrows
Fill in your brows with an eyebrow definer. Pick one shade lighter than your natural brows to fill in the spots. Make sure you use a spooly brush to work on the brows.
Step 9: Mascara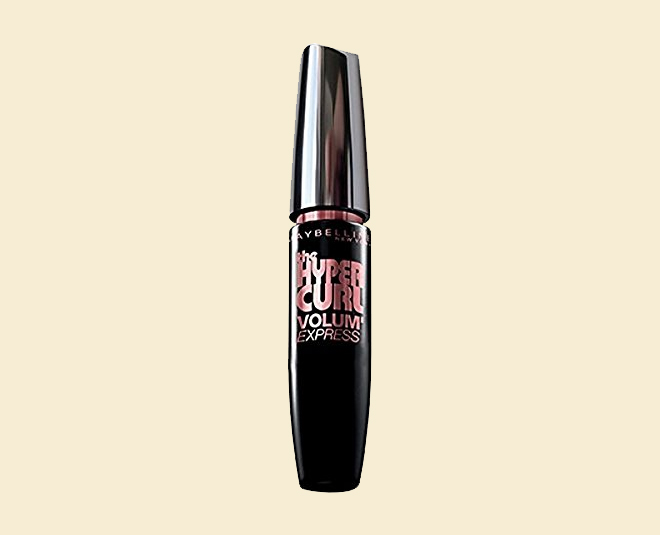 You can't just miss the mascara! Brighten your eyes by curling your lashes. You can double coat for a better curl. Maybelline New York Hypercurl Mascara gives you hyper-curled lashed for upto 18 hours. Available in the market for INR 310, you can buy this amazing mascara here at just INR 225.
Step 10: Lips
For your lips, pick up a natural colour. You can outline your lips with a lip pencil and then fill in a tinted lip balm or a nude lipstick. Lakme Enrich Matte Lipstick in Shade BM10 is matte in texture and very light on the lips. You can pick a shade like this one which is available here at a discounted price of just INR 240.
The no-makeup look is all about making your skin look glowing. Now that you have this look decoded, go, flaunt it!