As we approach our 40s, a lot of us are set into routines in our careers and at our homes. Some of us have made healthy lifestyle choices in our 30s while some are making resolutions to do so in the coming 40s.
Irrespective of our situation and our choices, the advice below goes a long way to keep you looking young and perky.
But, before you think 40s skin care… have you mastered the basics?
Lifestyle Choices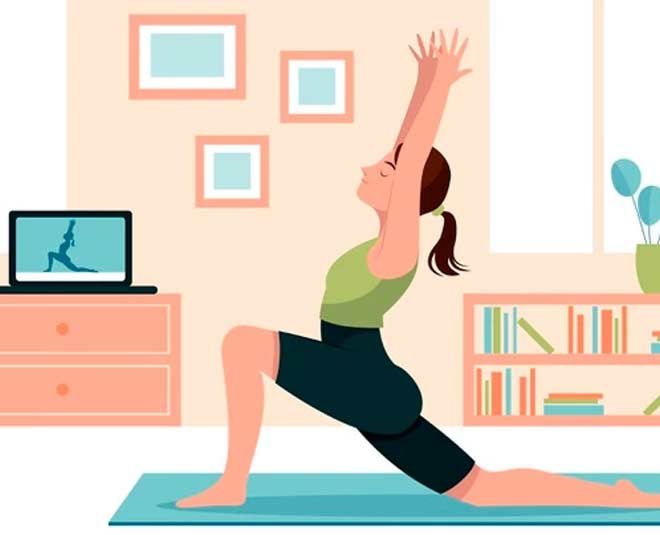 The health of our skin and hair has more to do with our everyday choices than what new fancy skin care product we can use. Consider the below points suggested by Dr. Sejal Saheta, Founder & CMO, InUrSkn, Skin & Hair Clinic, MD, DNB, Dermatology & Venereology and master them.
Hydration: As we age, our skin finds it difficult to maintain its natural hydration levels. This means that we have to ensure that we consume our daily quota of water, which is about 2.5 litres for women and 3.5 litres for men.
Nutrition: We are what we eat. As our metabolism slows down, we need to keep a check on the calorific value of the food we consume. I always recommend having a balanced diet which does not favour any particular food group. All macro and micro nutrients have a significant role to play in the health of our skin and overall body.
Exercise & Relaxation: Stress can be named as the number one enemy of our skin and health in general. A routine which involves adequate amount of physical exercise and relaxation activities is extremely important for us to de-stress and improve our skin health.
Sleep: Sleeping is like resetting our system and giving not just our skin but our entire body and mind time to recuperate from the battering they have taken through the day.
Smoking & Drinking: Drink only if you must in moderate quantity and absolutely stop smoking. These habits can play havoc with your skin and overall health.
Basic Skin Care Routine
If one does not have a basic skin care routine in place, they should start right now. It is never too late. At minimum a skin care routine should have the below:
Cleansing at the end of the day to remove any makeup or dirt and grime.
Using a sunscreen every time we step out
Using a moisturizer immediately after bathing and every time our skin feels dry.
What Happens To Our Skin In 40s?
Starting around our 40s, the skin starts ageing faster than before and effects of ageing start becoming more pronounced. Some things that can be expected in eventual years told by Dr. Sejal Saheta are:
The upper layers of our skin and the blood vessels in the skin start becoming thinner, leading to easy bruising
The proteins (elastin, collagen etc.) that connect and support the skin cells also reduce, leading to a loss of elasticity in the skin and eventually to wrinkles.
The skin also produces less than required oil and hence causing excessive dryness
The skin can develop unwanted growths and patches like skin tags and liver spots.
Mastering Your AHAs And BHAs
With age comes wisdom and fortitude and hence it's time to take on a more serious and sustained interest in skin care. Dr. Sejal Saheta also tells us about the skin care ingredients one must ask their dermatologist about are:
Vitamin C based Serums: Vitamin C reduces the oxidative stress on our skin and improves collagen synthesis in our skin, this slows down the process of formation of lines and wrinkles.
Serums with Retinoids: Retinoids are derivatives of vitamin A. Retinoids encourage cellular turnover, stimulate collagen production and slow down collagen degradation. These are often hailed as the most effective anti-ageing ingredients.
AHAs (Alpha-hydroxy acids): Including skin care products that have AHA in them can help you reduce age spots and liver spots and also help with patchy skin.
BHAs (Beta-hydroxy acids): Products with BHAs help to revers sun damage of the skin and also help improve the texture of the skin.
Look Closely At Your Face And Beyond It
The area under our eye starts showing signs of ageing very early on. Hence a specific serum targeting this area should be incorporated into our skin care routine.
Our hands, feet and neck also show rapid signs of ageing. One should establish a good skin care routine that also tends to these areas.
Don't Miss: How To Treat Lip Pigmentation At Home
Consider Getting Skin Rejuvenation Procedures
A visit to the dermatologist will also help one explore a variety of skin rejuvenation procedures that now are widely available which will help not just slow down but also reverse signs of ageing.
Some procedures that Dr. Sejal Saheta often recommends to her patients are:
Laser Photo facials: Best for reducing age spots and achieving even skin tone.
Chemical Peels: Best for reducing fine lines, marks, spots etc.
Skin Polishing: Best for exfoliating dead skin cells
Ionization: Best for hydration of the skin
Skin Resurfacing: Best for helping with scars, enlarged pores etc.
There are also a whole lot of safe and effective, targeted anti-ageing procedures like that one may want to consider based on the condition of their skin:
HIFU: Ultrasound based non-invasive skin tightening which boosts collagen production.
Botox: Injectable treatments that can reverse even the most rigid signs of ageing like crow's feet, frown lines, forehead lines, bunny lines etc.
Dermal Fillers: Injectable treatments that help your recover loss of volume in your face brought on by ageing.
Don't Miss: 5 Ways To Protect Your Coloured Hair
Dr. Sejal Saheta, "The bottom line is, a good skin care routine with healthy lifestyle choices and modern medical procedures will ensure that the shadow of time will never be cast on your skin."
For more such stories, stay tuned to HerZindagi!
Did you like this article ?