No matter how early we start getting ready for a party, office, college, or any other event, one thing or the other will eat up all the time. Mostly it is the wet hair that occupies hours, delaying us for every other thing. Since most girls don't prefer stepping out without drying and setting their hair, we thought you might use some tips to blow dry your mane quickly.
Try Drying Upside-Down
Are you in a habit of just plugging your dryer and drying it from the top section? To speed up the process, perhaps you want to try a different method. Flip your hair upside down, and begin the process from the nape of your neck. Tilt your dryer, and try to cover the maximum area. This will not only make your bottom layer dry faster, but will also slightly remove moisture from the layer. This is a time-saving process, that you can always rely on.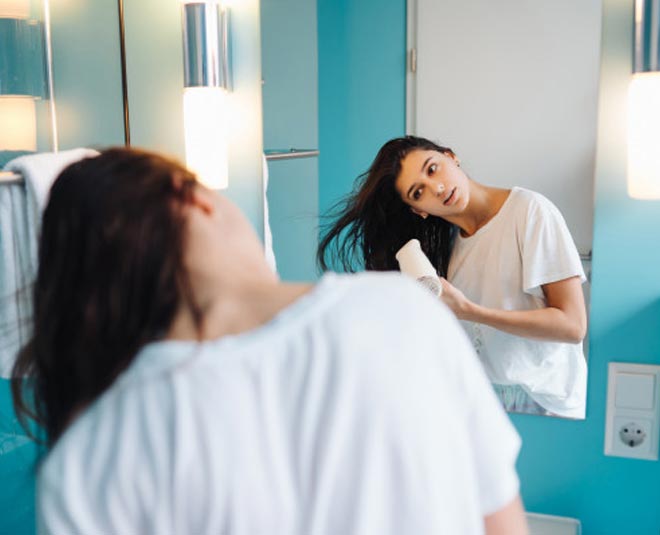 Do Makeup & Styling First
It is always best to let your hair dry naturally. However, there will definitely be no time to embrace the heatless process when in a hurry. So, you should always begin by doing your makeup, wearing your clothes and shoes first. This will give ample time for hair to dry naturally a little bit. Blow drying a completely damp mane can take a toll on its strength and texture. That's why to give your hair as much time as possible to dry naturally.
Right Hair Brush Is Essential
For setting or drying your hair, always use the right hairbrush. Something that helps you to detangle your mane without breaking it. A hairbrush with wide teeth and soft bristles will separate each hair strand quickly, enabling them to dry faster. Also, you will be far less damaged to the hair follicles and scalp. You might find it hard to attain the finesse of using a brush in the beginning while blow-drying, but remember practice is the key to perfection!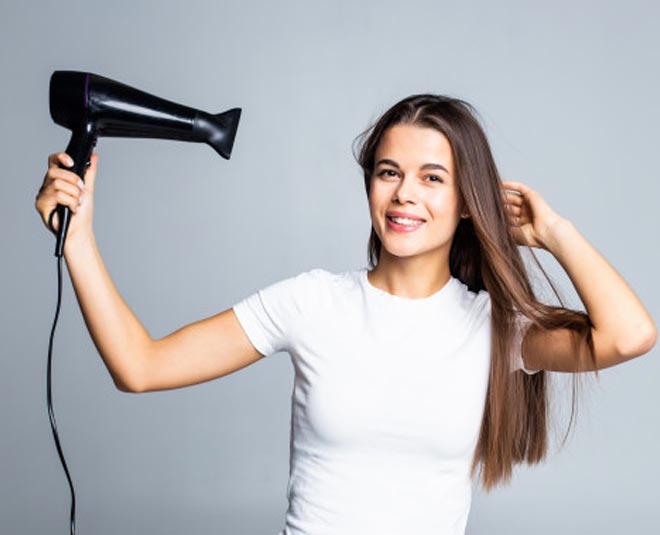 Invest In The Right Tool
If you are someone who often needs to present herself in the best way possible, you will need a tool that can support you always. Go for something that will do the job fast, without doing much damage. A hairdryer must offer features like ionic air technology, many types of heat settings, and a cool shot to close hair cuticles. All these qualities are not that hard to find in a simple dryer. You just need to be cautious while investing.
Don't Miss: 5 Best Hair Brushes With Hair Dryer In India To Fit All Budgets
Ditch The Bulky Towels

Are you also in a habit of tying your hair after washing it in a heavy, bulky towel (towel cleanliness regime)? Stop, because that can cause excessive hair fall due to its weight. Go for a small microfiber towel instead. It is softer, lighter, and decreases friction while drying the hair. Also, the microfibre cloth can absorb moisture quickly, which will transform your hair in a couple of minutes.
Don't Miss: Step By Step Guide To Scalp Treatment At Home
If you liked this article, do comment on our Facebook page. Stay tuned to HerZindagi to read more such stories.