Beauty trends have been bizarre and wonderful at the same time. We have seen many of them come and go as the years have gone. Some bizarre beauty trends have stayed with us while the others may have left us mid-way.
Many celebrities have taken up this viral trend of glossy eyeshadows. We often see Kylie Jenner overwhelming us with her exceptional makeup looks. Some of us may have spotted a glossy eye or two on her lid too.
A makeup queen as big as Kylie Jenner took over, and so many small-time influencers have also. It's much easier than it seems to get a glossy eyelid. Here's an easy glossy eyeshadow tutorial to help you ace yours!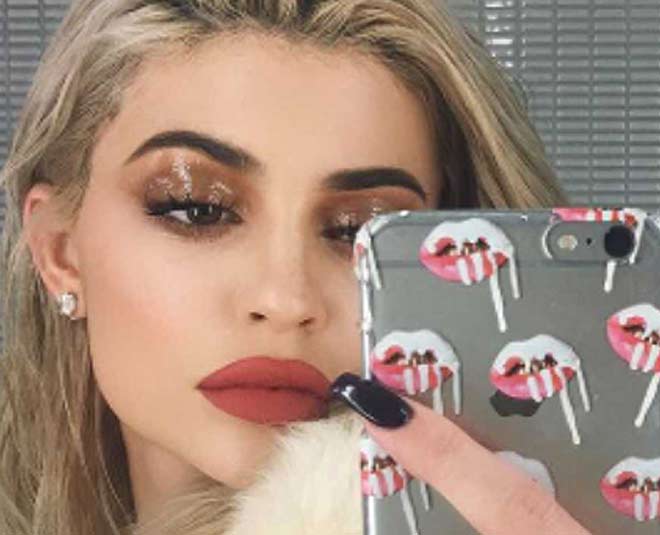 Things You'll Need
Transparent eye primer
Vaseline, eye gloss or transparent lip gloss (try and get a non-sticky one)
Eyelash curler and, of course, mascara to finish
Q-tip to clean out any excess
Prime Your Lids
It is very important to prime your eyelids as a primer will help hydrate the loose skin and also help bring texture to the same surface.
Priming is as important as a foundation. A primer is the foundation of a makeup base. Never forget to wear one.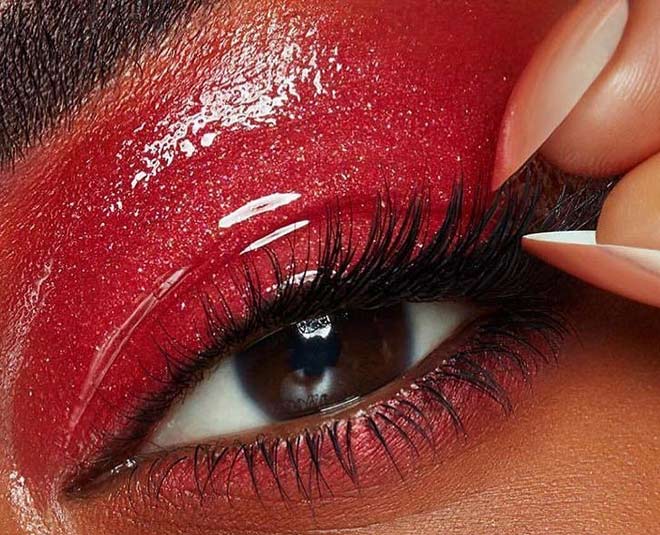 Start With A Nude Eyeshadow
Layer your eyes with a base of the nude eyeshadow and cover your lid properly as you swipe through. Be sure to cover your eyelid as you desire.
Read More- Lipsticks That Are Meant To Suit A Medium Skin Tone
Add A Pigment Layer
Now is the time to add a layer of glitter to your lid. Throw in a layer of your chosen glitter onto the lid.
Add A Colour To Lower Lashline
Do not forget to add a layer of coloured eyeshadow to your lower lash line. It may seem incomplete without that lower lash line colour.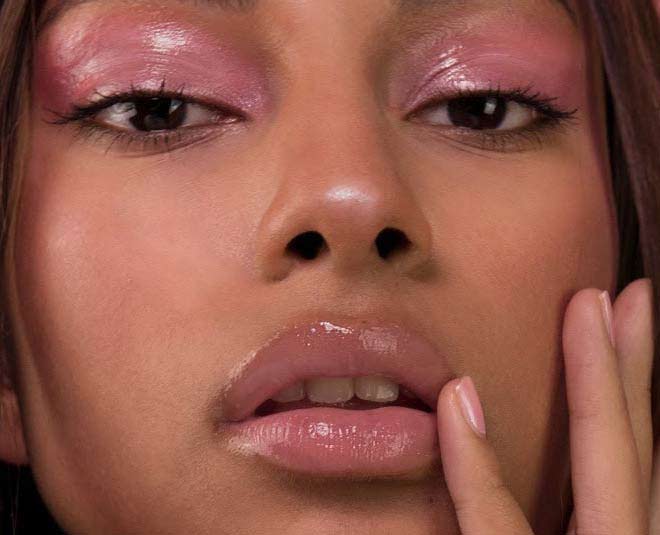 Throw In The Gloss
Now is the time to shift your nude matte eyeshadow to glossy eyeshadow.
Read More- Lipsticks That Pop A Brown Eye Colour
Other Ways To Enhance Your Look
Use a cream-based dull gold metallic eyeshadow all over your lids, top it up with gloss and add lots of mascara. Pair this gilded eye with a bold red lip.
Add a thin layer of gloss to a smokey eye for a cool, grungy finish. Pair this with a matte nude lip.
Here's A Tip
Use a good eye primer to give the gloss something to adhere to. Stay away from the sun or any kind of activity that involves sweating, gloss will melt and migrate to other parts of your face—not pretty at all. The winter months are perfect to try this.
Are you trying this look soon? Connect with us over Instagram and shower us with your comments. Stay tuned to HerZindagi for more tips and tricks!