There is no doubt that lips are one of the most appealing features of a woman's face. A pretty pucker can enhance your look and bring out the beautiful in you with zero effort. What naturally pink lips can do for you, no amount of makeup can. However, the constant use of chemically-made lipsticks and lip balms make our lips dark and flaky. If you are also facing this same problem and looking for some natural ways, here are some DIY lip balms which you can try to get back the natural rosy hue to your lips and wake up looking gorgeously kissable!
Chocolate And Mint Lip Balm
Who said lip balm needs to have no taste? This DIY chocolate mint lip balm is sure to change your perspective so much so that you will feel like eating this one up.
How to make it
To prepare this amazing lip balm, start off with melting the beeswax in a microwave or stove. Once it gets melted, add one tsp of cocoa powder, 2 tsp of almond oil, and a few drops of peppermint oil to it. Mix it well and let it cool down. Once it cools down, pour it in a glass jar or any container and voila, your natural chocolate mint lip balm is ready!
Rose And Milk Lip Balm
Want to get rid of dark, chapped lips? Well, here comes rose petal to your rescue! This lip balm will not only help you achieve those rosy pink lips, but will also make your lips soft.
How to make it
To start with, soak a few rose petals in milk for at least 4-5 hours or overnight. Next, morning, strain the petals and mash them and form a paste using little milk. Apply the paste on your lips and leave it on for about 20 minutes before rinsing with cold water.
Maple Syrup Balm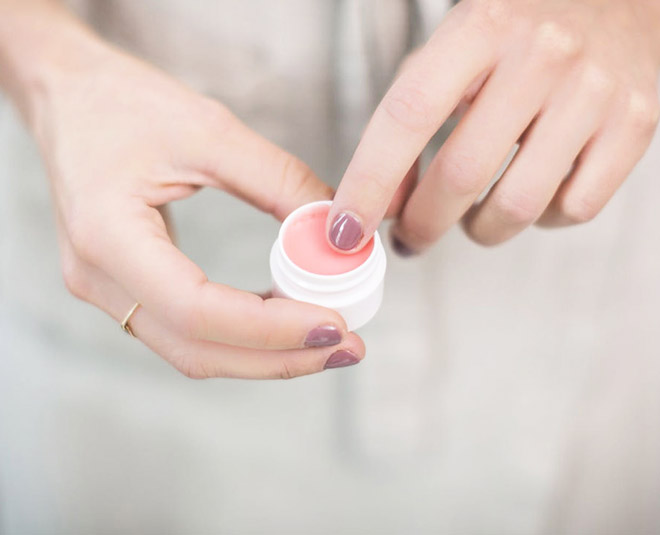 Did you know? Maple syrup can help you achieve naturally pink and luscious lips. Infused with natural oils and sugar, maple syrup help lock moisture into dry skin cells, thereby leaving you with soft, pink and nourished lips.
How to make it
Simply take 2g of maple syrup, 4g of cocoa butter, 3g of virgin oil, 4g of sweet almond oil and 5g of beeswax. Melt all these ingredients using double boiler method and stir them well. Once it is done, take it off the gas then let the mixture cool off. Store it in small containers and use it daily.
Don't Miss: Homemade Moisturiser To Get Those Flawless Cheeks
Raspberry And Lemon Lip Balm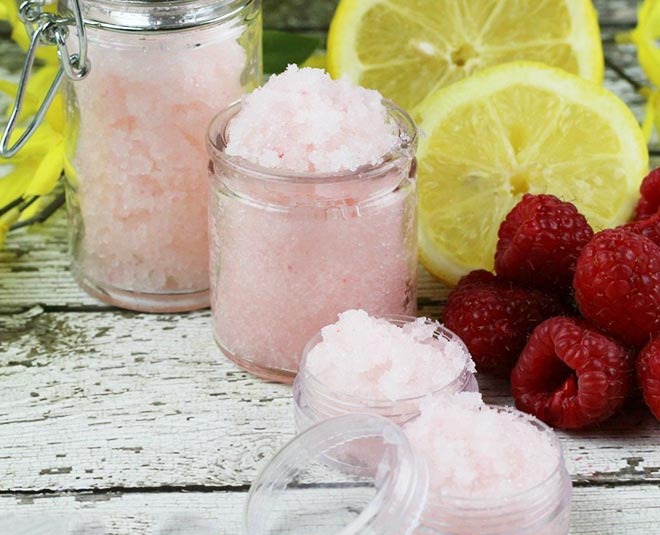 This mixture is the perfect solution for dark, patchy and flaky lips. While on one hand, raspberry is extremely hydrating, lemon on the other is a natural lightening agent. When these two ingredients come together, you get plump and supple lips.
How to make it
Simply, heat 2 tbsp of coconut oil using a double boiler method. Then, add 2 drops of lemon oil and 2 tbsps of raspberry gelatin mix to it. Mix well and apply the paste on clean lips. Use the mixture regularly for effective results.
These lip balms are super easy to make and they can just do wonders to your lips. If you have any secret remedy rolled up your sleeves, share it with us on our facebook page and we will surely include it in our articles. Also, stay tuned to HerZindagi for more such articles.