Always on the hunt for good skincare, I tried the Brand Herbs & More's Vitamin Therapy face wash and here is my detailed review.
Claims
A pH balanced, parabens-free vitamin B3 & E enriched herbal face wash that cleanses your facial skin by removing impurities. Antibacterial properties of neem & tulsi protect from bacterial infections while wheat protein nourishes & hydrates it.
Feel beautifully pampered, purified and warmly fragrant with our pH balanced, Parabens- free Vitamin B3 & E enriched herbal face wash comprising of Neem, Tulsi & Wheat Protein. It is good for deep purification, is nourishing and moisturising and it is antibacterial.
Key Ingredients
Vitamin B3: It is an anti-acne agent. It keeps skin hydrated and also replenishes skin tone.
Wheat Protein: Nourishes and smoothens skin; it is a moisturize retainer & helps in reducing wrinkles.
Packaging
This face wash has a very basic packaging but the colour combination make the face wash look like it is serious and is here to do its job! Cleanse all that gunk and nourish your skin. It is a sturdy tube which comes with a cap.
A little less than a coin size does it's job. The product here is transparent and a gel with a fresh fragrance and not very perfumed, which is superb for those who are sensitive to strong fragrances.
Price
Available for Rs 190 in the market, you can purchase it here as well.
Don't Miss: HZ Tried & Tested: Nutrinorm Gentle Exfoliating Walnut Scrub Detailed Review
My Experience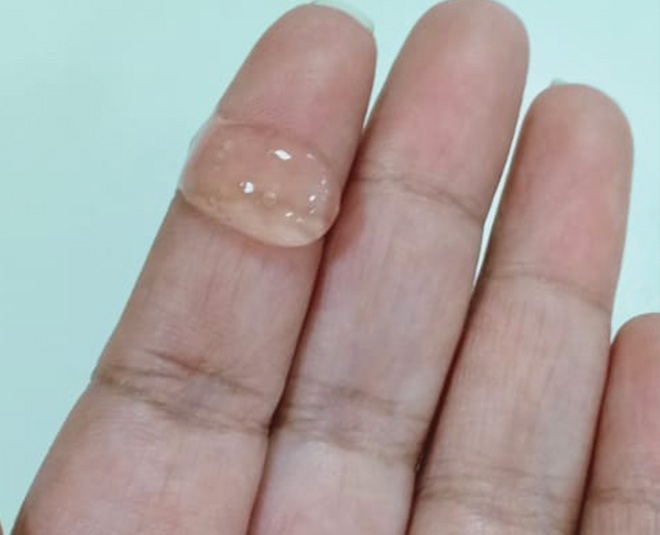 I have a dry skin and have used this face wash thrice, while my mother has oily skin and she used it twice. Surprisingly it suited both our skin types and did not dry my skin and left her skin also feeling just right. Yes as a step you should moisturise your face which I did but I did not feel hydration deprived. However, if you have sensitive skin then even the brand recommends that you do a patch test.
Pros
Low on fragrance
Sturdy tube packaging
Ingredients are mentioned (transparency)
Natural
Pocket-friendly
Suits dry skin
Cons
If the brand can come up with smaller travel-friendly tubes then it would be perfect for our bags as well.
My Verdict
I am loving this face wash and would certainly repurchase, What impressed me was that it did its job for both oily and dry skin.
Rating
5/5