Getting married happens to be one of the most significant decisions in life. While some people easily make important decisions, others take their sweet time and come to a conclusion after taking advice from others. Speaking of advice, sometimes it can lead to confusions.
These then get ingrained in our minds and myths. There is a lot that a bride-to-be has to look after and decide on the big day. This includes taking care of her attire, jewellery and most importantly makeup! Just so that you don't make common mistakes on your wedding day, we have curated a list of myths you shouldn't be believing when it comes to your bridal makeup!
Myth 1: You Need Heavy Makeup For Good Photos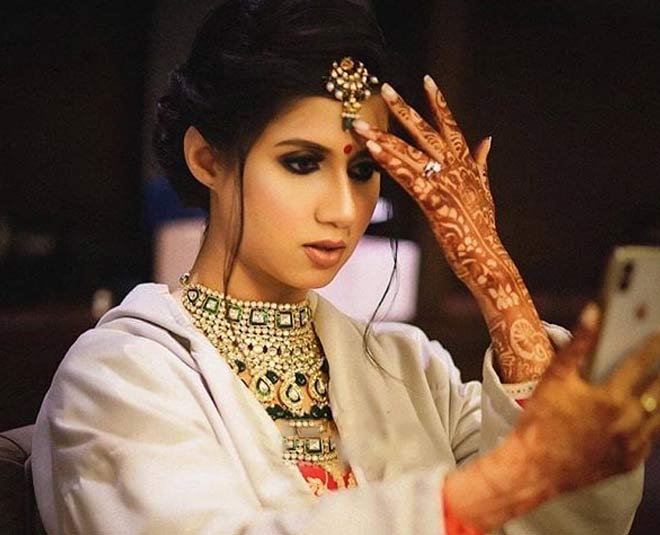 No matter what the occasion is, the amount of makeup should only be according to how much coverage you want to have. Even on your big day, you can go for minimalistic look and shine or can-do heavy makeup and garner appreciation. There are many celebrities who opted for subtle looks for their wedding day, it won't affect your photos, as long as you look confident in it.
Myth 2: Use A Lighter Shade Foundation
Often people are seen looking for a foundation that is a shade lighter than their original skin tone. It makes absolutely no sense trying to cover your original tone with layer and layer of products. You must only use a covering product that matches your skin perfectly. However, if you do apply a lighter shade, you will just end up looking ashy-grey in the photographs. Also, the shade of your neck, hand and other body parts may appear different.
Myth 3: Bold Shades Will Make You Look Odd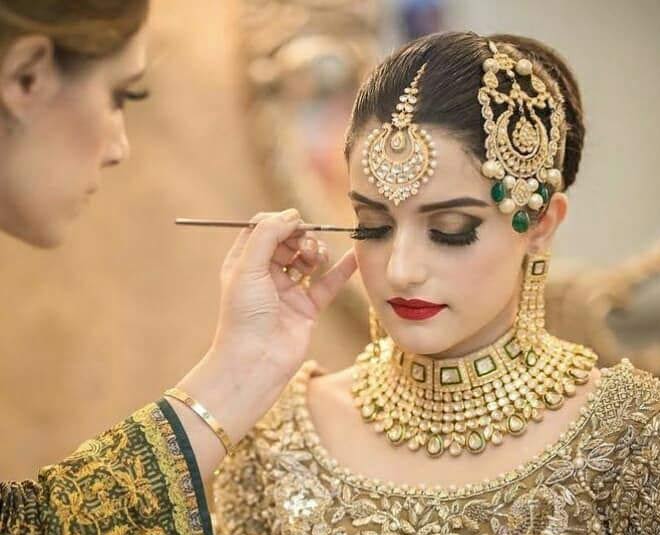 Given the craze of no-makeup look, most brides are now opting to go for the same on their wedding day. While it is absolutely fine to keep it light and subtle, it doesn't mean playing with the bold shades will not do the justice for your bridal look. In fact, when your makeup is in contrast to your attire, it really shows well on the photos. After all, when it is your wedding there is nothing like going overboard. It is your bid day, and you can do as you please!
Myth 4: Bold Lips & Bold Eye Makeup Is A Disastrous Combo
It is often recommended to either go with bold eyes or bold lips. This combination helps to create a balance with any outfit you are wearing. However, when it is the wedding day that you are preparing for, you can actually rock a bright lip and eye makeup look. However, if you are going for shimmer on your eyelids, try to keep the lips matte. This will assist in enhancing the look of each facial features, while also making it look balanced.
Don't Miss: Check Out These Amazing 6 Designer Bridal Lehengas By Sabyasachi Mukherjee, Jayati Reddy
Myth 5: Contouring Is A Big No-No

From the past couple of years, most of us have understood the importance of contouring (best contouring sticks) the high points of the face. We also know how amazing it can help to enhance the whole look. However, some ladies believe, the wedding day look should be subtle, and hence should ditch contouring. Defining the high points of the face can do wonders. Not only the onlookers but also the camera will be able to capture the striking facial features. You can decide the level of contouring you want to go with.
Don't Miss: Makeup Trends Of 2020 That Had Us Crushing Over Them
Stay tuned to HerZindagi for more on the wedding season makeup whether you are a bride, the bride's sister or the guest.