When the brand launched its natural makeup range, I was intrigued and I knew that I had to get my hands on it. A red lip lover, I bought the Bad Little Thing Shade and here is my detailed review of the same.
Claims
The brand carries a legacy built on purity and sustainability. With its roots in organic bases and active botanicals – Biotique has now launched a range of all-natural makeup. For the first time in India, Makeup which is Skincare Infused; Makeup that not only makes you look pretty but also nourishes your skin. Biotique Natural Makeup is made with organic ingredients, which will make you feel radiant. Make-up that your skin will thank you for. The lipstick has a non-drying formula.
Ingredients
The brand does not provide an ingredient list.
Price
Buy Biotique Natural Makeup Starkissed Moist Matte Lipstick for Rs 249, here.
Packaging
The packaging of this lipstick by the brand is pretty and comes in a pink retractable bottle inside a floral and pretty cardboard box. It is very different from the skincare range of Biotique and all their makeup is packaging in baby pink.
My Experience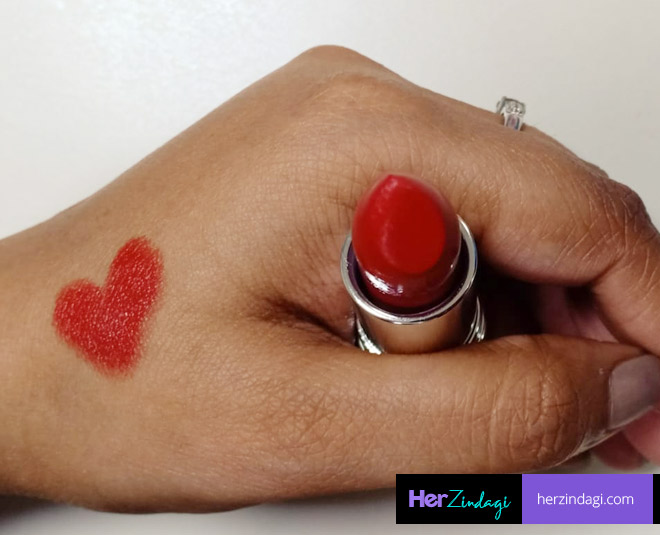 It is a nice smooth lipstick that is creamy but works like a matte. It had a strong stay power for 4 hours but it starts fading and ends up like a nice soft tint on your lips which is good, better than creasing right?! For the price it is good and as for the pigmentation, you can layer it on for deep shade. It is a little light in the first swipe. Also, do not go by what the stick colour is as on application it is a little different. I have a craze for red lipsticks so buying this one was a no brainer although there are many shades available.
Don't Miss: HZ Tried & Tested: Netsurf's Rang De Exotically Indian Lip Colour Palette Detailed Review
Pros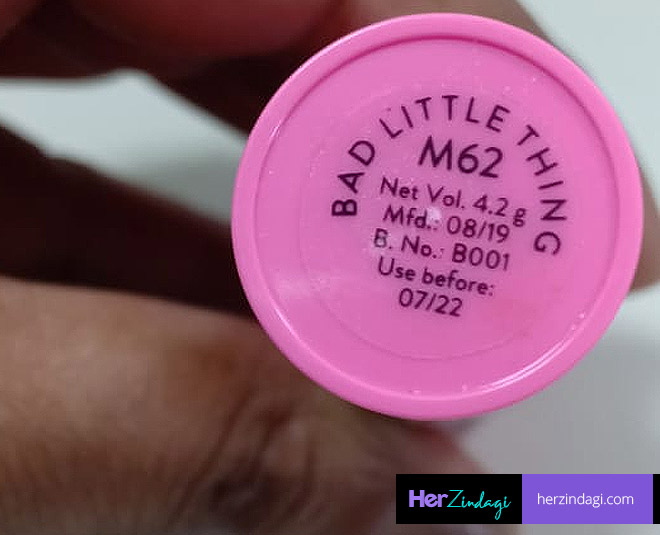 Affordable
Moisturising
The shade range is good
Pretty packaging
Natural
Cons
My Verdict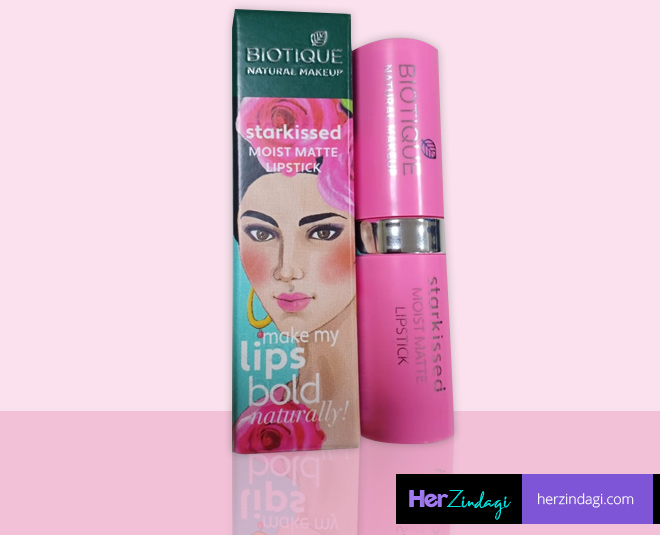 You can buy a nude shade and see for yourself besides the reds. It is a nice moist lipstick which dod not leave my lips dry and asking for a lip balm at all. The fact that it faded like a tint, is good enough for the price which gets better when you buy it on a discount. The catch however here is the ingredients list which should not be the case of any brand.
Rating
4/5