Actress Shefali Jariwala, who made her presence felt in Bollywood with popular song Kaanta Laga in the 90s, came back to limelight again by entering Bigg Boss house in the 13th season. She is not only a talented actress with an engineering degree, but has also become a fashion and beauty sensation over the years.
Though the 37-year-old star is blessed with flawless and glowing skin, she doesn't compromise on her looks and has her own skincare secrets. Just for you, Hz got in touch with our very own Kaanta Laga Girl to know her skincare regimen. After all, who wouldn't want to know the secret behind her radiant skin! She, who has appeared in several English and Hindi music videos shared five extremely easy tips to help you look charming.
However, Shefali also believes that other than just the outer beauty, being comfortable in your own skin matters. Before following any beauty regimen, she advised to accept and feel beautiful with your "imperfections." "I think beauty is a mindset, it's about being comfortable in the way you are, more than the way you look," she said during an exclusive interview.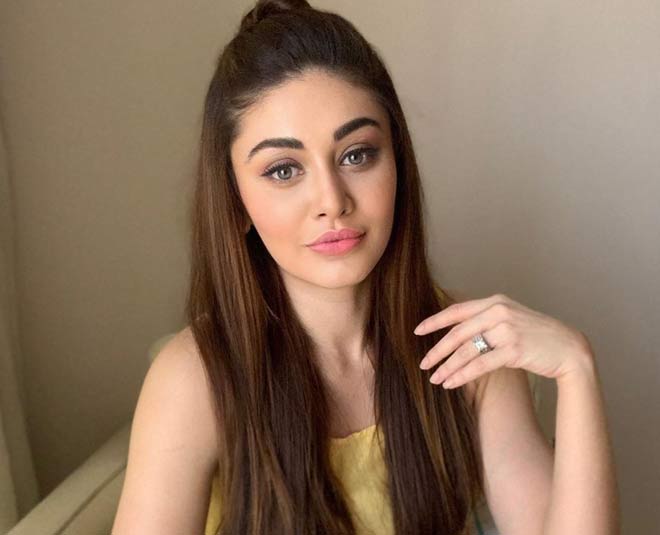 Her Go-To Makeup Products Are Baby Oil & Kajal
While most of the actresses abide by the products from bigger and expensive brands, Shefali, on the other hand, is obsessed with Johnson & Johnson baby oil and a kajal. She told us, "Not a makeup product, but, I swear by a makeup remover actually, Johnson & Johnson baby oil. It removes my makeup like magic and it is very important for good healthy skin to be absolutely makeup-free, especially before bed. But, when it comes to a makeup product, I love kajal. Whenever my face starts looking dull I simply apply kajal."
Don't Miss: Shefali Jariwala & Parag Tyagi Planning To Adopt A Baby Girl
Shefali Jariwala's Home Remedy For Clear Pores
You must have heard actresses talking about inheriting some amazing skin care recipes from their mothers and grandmothers. Unlike them, Shefali didn't inherit any home remedies, but she made one for herself.
"I haven't inherited any home remedies from my mother. In fact, I am the one who pushes my mother to look after herself. So, it's basically the other way around when it comes to skin care. My homemade skin care recipe is of a scrub. Simply mix coconut or almond oil with sugar and honey. This is a great scrub that anybody can use to get clear pores and turn their face much brighter," said Shefali.
Her Morning Beauty Ritual
How you treat your system matters a lot when it comes to beauty. If you start your day with unhealthy habits, that is likely to show on the upper layer of your body. The actress also believes in the same concept. "Your skin is really a representation of your gut, so if your stomach and internal body is clean, it will reflect on your skin," said the Nach Baliye 5 contestant.
Don't Miss: Shefali Jariwala Reveals How Ex-Bigg Boss 13 Contestants Stay In Touch
"From many-many years my morning beauty ritual has been the same. I wake up and drink half or one litre of lukewarm water. This actually helps to clear the stomach's toxins that build up over the night. Following this has really benefitted my health. Not only to look good and feel great, drinking lukewarm water is awesome to shed fat as well," she added.
Consume Vitamin C & Copious Amount Of Water
She, who likes keeping her skin care as organic as possible, thinks being hydrated is the key to glowing skin and a healthy body. While she doesn't recommend eating oily food, she believes, items rich in vitamin C are great for both skin and body.
"The best item to consume for better skin is water. Your body is 70 per cent water, so you have to keep it hydrated. The more water you drink, the better your skin looks, the better your system cleans, the better you feel. Your energy levels are up. After water comes vitamin C. Any food with vitamin C such as oranges or citrus fruits help with the anti-oxidation," said Shefali.
Bedtime Skin Care Routine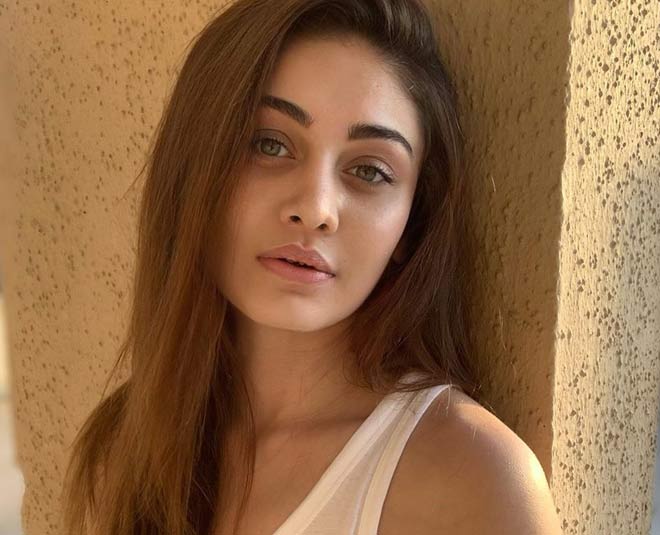 It is imperative to help your skin with natural rejuvenation at night to make it more durable during the day. A night-time skin care routine that focuses on repair and hydration is a must. "My bedtime skincare routine is very simple. I clean my skin and then apply a copious amount of moisturiser and night cream for hydration. The idea is to remove makeup and go to bed with clear skin and something that makes it look fresh next morning," concluded Shefali Jariwala.
For more beauty-related stories, stay tuned!