Beauty is something that cannot be achieved overnight. A lot of love, care and patience is needed to enhance the texture of the skin, make it salubrious and sustain the glow. There are various ways to achieve the same, and the key is to choose the one that may suit you the best.
This requires experimenting with various regimes and techniques. While some can be natural home remedies, others may involve using store-bought products. Such as body brushing, a simple way to make your skin shine, using a firm, bristled brush. It is done without using any other kind of cosmetics, you just use a dry brush on your dry skin before you bathe or shower.
Many might think it can harm their skin. You are only supposed to use brushes with extremely soft bristles. Dry brushing can benefit your skin in various ways, some of them are as follows:
Deep Exfoliation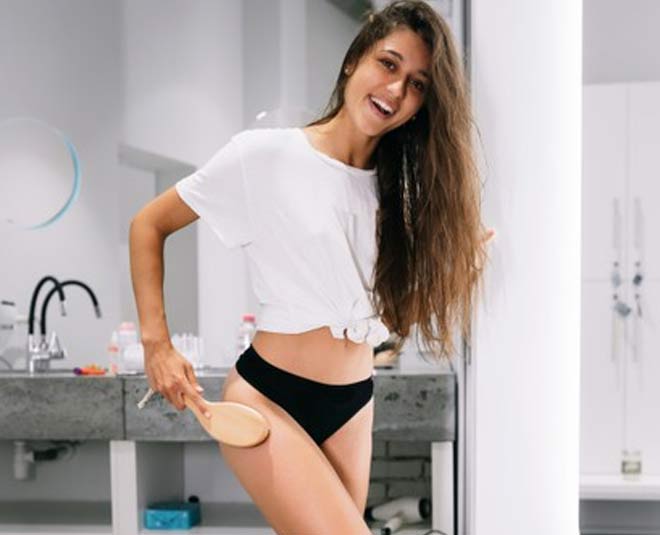 Especially during winters, the skin gets really dry. This leads to the production of dead skin cells that get deposited on the upper layer creating a blockage after you also apply greasy moisturiser. Therefore, it is vital that you clean the skin using the least abrasive method. Dry brushing will give you amazing physical exfoliation. The gentle to and fro will manually sweep away dull, rough, flaky skin cells. As you wash your skin after that, there would be no trace of any dull skin, only softer and smoother surface.
Boosts Blood Circulation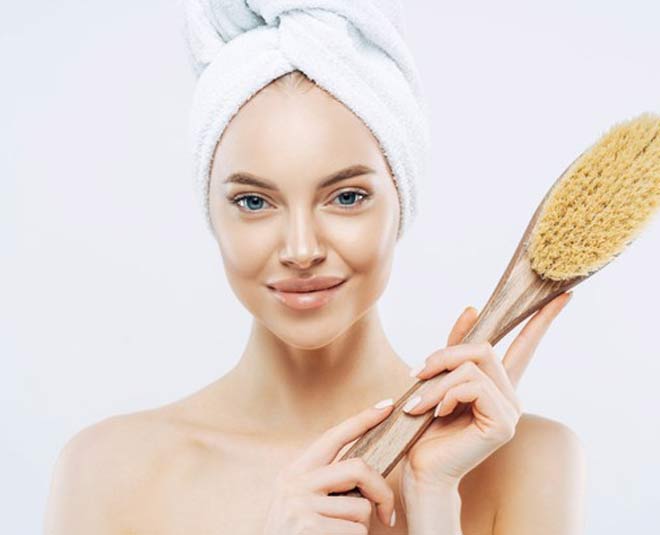 It is vital for all the body parts to have healthy blood circulation. Not only it will keep you active and wholesome, but it allows the scalp to have great hair growth and skin to shine brighter. Other than massage, dry brushing can also help in stimulating blood circulation. Doing this twice a week will leave the skin looking more radiant.
Reduces Cellulite Deposition

The deposition of cellulite can cause dimpling of the skin mostly around your thing, hips, shoulders etc. It happens due to the collection of fat in a tissue called subcutaneous adipose tissue. Other than eating healthy and working out regularly, you can try dry brushing to massage the subcutaneous adipose tissue. It will further break down fat and toxins that may be deposited in a certain area.
Allows Nutrient Absorption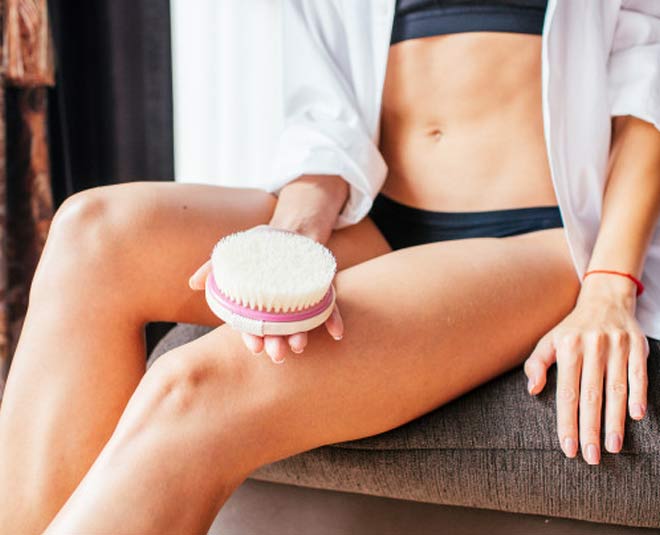 Skin pores get blocked with the deposition of dead skin cells. This also interrupts the skin's ability to absorb vital nutrients and substances our body needs. Dry brushing is an amazing skin exfoliation method that clear and opens up the pores. Once you start doing it more often, the skin starts to eliminate waste and absorb nutrients, one of them being sunlight. Sunlight is a significant source of vitamin D, a nutrient that is great for well being and healthy skin.
Makes Skin Ultra Smooth & Supple
When it comes to skin, almost all of us want it to be super soft. All the above-mentioned factors can largely add up to attaining a smoother, softer skin. Other than softness, you will also notice the upper layer becoming tight and wrinkle-free, as the dry brushing strengthens the skin, by repairing the breaks in the skin.
If you liked this article, do comment on our Facebook page. Stay tuned to HerZindagi to read more such stories.