We all are beautiful! But do you know, there is science behind beauty too? Yes, scientists have been looking for the most beautiful woman on the planet as per the "Golden Ratio of Beauty Phi Standards" and now they have finally found that woman.
Scientists have picked Bella Hadid, Victoria Secret's model as the most beautiful woman in the world. The Golden Ratio of Beauty Phi Standards defined beauty as per Greek Mathematics. Greek scholars have used measurements of facial proportions to find the most beautiful face in the world.
Way back in 2009, a professor called Kendra Schmid on the show discussed that scientists are looking for a mathematical formula that can explain why some women are considered beautiful and others are not or lesser.
As per the professor, the perfect face of a woman will have a nose that equals the length of the year and the width of the eye is equal to the distance between the two eyes.
According to this study, Bella Hadid's face is 94.35 % perfect.
Facial Cosmetic Surgeon Dr. Julian De Silva conducted these measurements and here is what she told to a news daily, "Bella Hadid was the clear winner when all elements of the face were measured for physical perfection. She had the highest overall reading for her chin which, with a score of 99.7 per cent, is only 0.3 per cent away from being the perfect shape."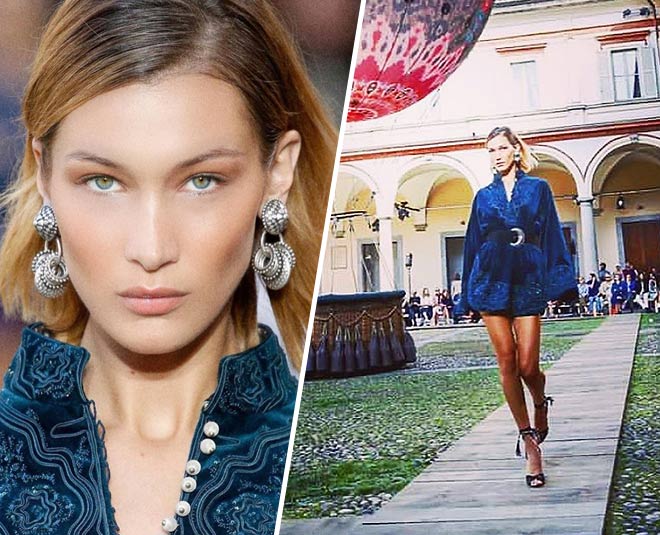 Bella has the perfect face as per science. Have a look at some of her gorgeous pictures here:
View this post on Instagram
View this post on Instagram
View this post on Instagram
As per the standards of the study, Beyonce is at the second spot. After Bella Hadid, it is Beyonce who has a face that is 92.44 % perfect. Beyonce's fans are however not really happy seeing her getting the second rank. Here are some tweets that flooded in after the names were announced.
A user wrote, "There is no world where Bella hadid looks better than Beyoncé. None. Not even on Opposite Day."
Don't Miss: Iranian Model Mahlagha Jaberi Is Aishwarya Rai's New Doppelganger
"Whoever decided to compare #BellaHadid and #Beyoncé in terms of beauty, should have kept that opinion to themselves!," tweeted another one.
At number three is actress Amber Heard. Her face as per the Golden Ratio of Beauty Phi Standards is 91.85 percent perfect.
So, these are the most beautiful woman in the world as per Greek Mathematics. What are your thoughts? Share with us on our Facebook page.