You must be using a lot of beauty products to keep your skin look radiant and beautiful. But do you know most of these products are harmful to your skin? Fret not as now you can save your skin from these beauty products by simply applying a face mist. Face mist protects your skin from any harmful effects and this is the reason why its demand is increasing day by day in the beauty world.
Don't Miss: Want Flawless Glowing Skin? Do Steam Facial & Use Herbs At Home
However, there are many women who are not aware of its existence to date. If you are also among them, then let us tell you what is a face mist and how to use it.
What Is Face Mist?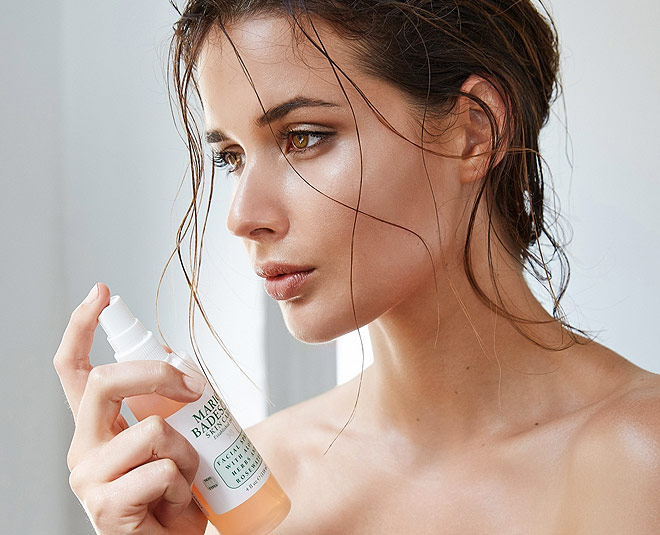 Face mist is a kind of spray. It is made of only natural things like various herbs that dehydrate your skin. There are many face mists made up of aloe vera gel, and green tea that are available in the market. It is good for all skin types from dry to oily. If you want, you can make one yourself too.
To Get A Flawless Look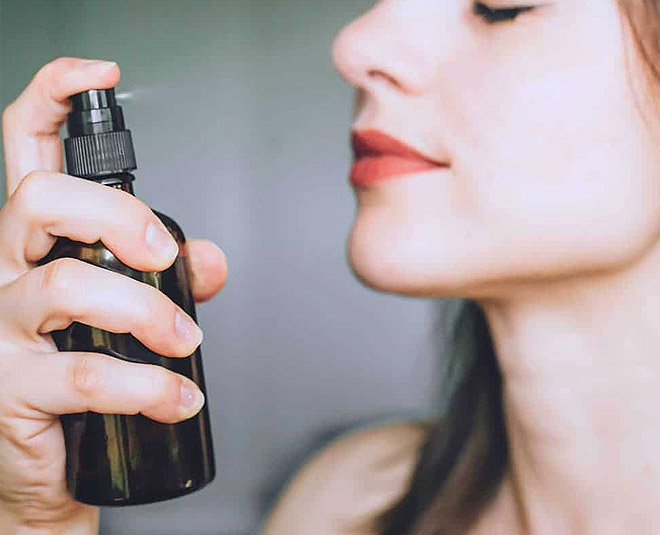 To get a flawless makeup look, blend the beauty products properly on your skin. For this, you can use a face mist. Before applying makeup, spray it lightly on your brush or blender before applying concealer, foundation or eyeshadow. By doing this, your beauty products will blend well whilst setting properly on your skin.
To Make Touch Up Easier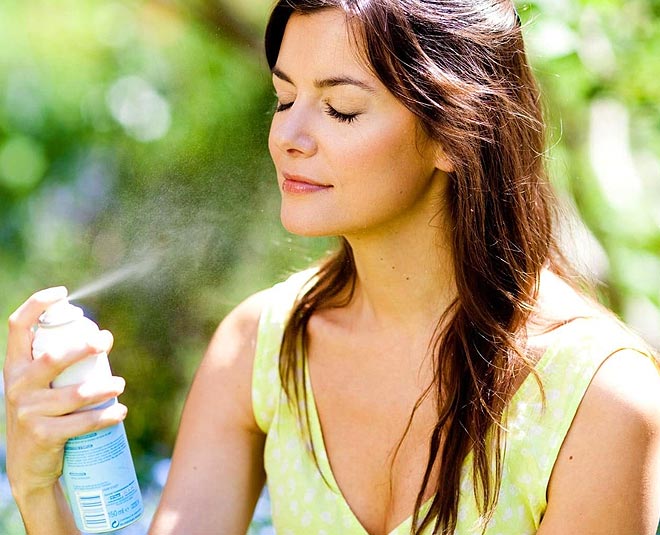 Most of our party plans with office or college friends are sudden. In such cases, you need a quick touch up. But most of the times you don't feel fresh even after a touch-up. For a situation like this, apply face mist all over your face and blend it with your fingers before applying makeup. This will give you a perfect look while saving a lot of your time on makeup.
Don't Miss: These Korean Skincare Tips For Oily Skin Are A Gem!
For A Young Look And A Glowing Skin
Let me tell you that using a green tea face mist will make your face glow. Green tea contains anti-oxidants which will add a spark to your face while also eliminating wrinkles and fine lines. This will give you a youthful and glowing look.