If you have already got your hair coloured or planning to get it done then it is necesssary that you have the right kit as well. This kit includes a good shampoo, conditioner, serum, oil, a good brush and other instruments that are good for coloured hair. This list comprises of some of the top shampoos that are suited for coloured hair and fit every pocket.
SP Color Save Shampoo For Coloured Hair
This a 250 ml bottle which costs Rs 1350. The brand claims that it is gentle in cleansing coloured hair and protects it from fading as well. It contains UV filter which is meant to help in damage protection caused by UV light. The ingredients list consists of panthenol, beeswax, olive leaf extract, polyquaternium7, and UV filter to protect coloured hair and retain colour intensity and brilliance.
Tresemme Pro Protect Sulphate Free Shampoo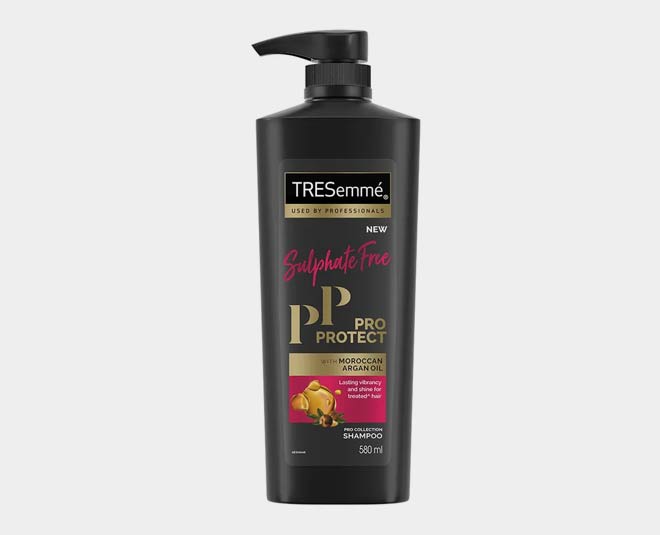 With a quantity of 580 ml, this bottle costs Rs 540. It has moroccan argan oil which helps in giving your hair a long lasting vibrancy as claimed by the brand. It is sulphate free which is good for coloured tresses since you spend a bomb on getting the treatment done.
Schwarzkopf Professional Bonacure pH 4.5 Color Freeze Sulfate Free Micellar Shampoo
A bottle of 250 ml is for Rs 900 and it is a gentle formula which suits the colour treated hair. It is a little expensive but is worth price. The brand claims to bring hair to its optimal pH 4.5 level to perfectly freeze colour pigments. The shampoo cleanses your mane hair without compromising its colour.
The added UV filters help in protecting the hair from damaging ultraviolet radiation so that every single strand is protected from colour fading day after day. This shampoo balances and moisturises ingredients. The protective formula promises up to 90% colour retention.
Don't Miss: Heard Of Balayage Hair Colour? Here Is All You Must Know About This Treatment
It is sulphate free so it produces less foam as compared to standard shampoos, and it's also suitable as a post colour shampoo for dry, porous and damaged hair.
LOreal Professionnel Series Expert Resveratrol Vitamino Color Shampoo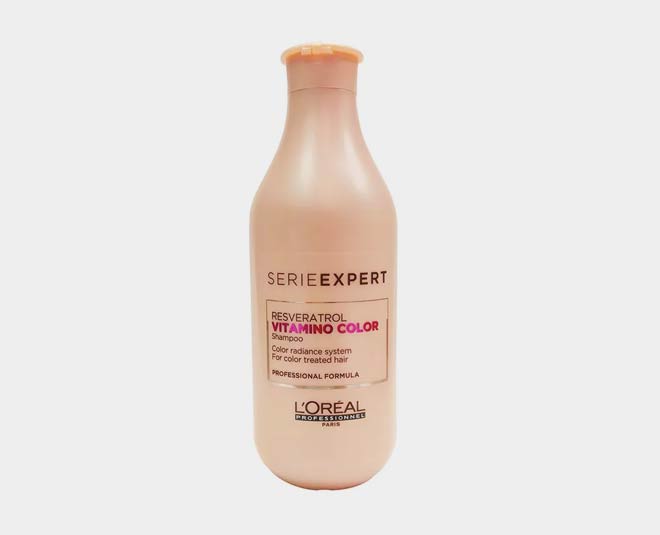 A 300 ml bottle is priced at Rs 635. This shaA shampoo that mildly removes impurities from hair but doesn't ward off your hair color. The L'Oreal Professionnel Vitamino Color Shampoo has incell hydro-resist technology that is said to double lock the hair colour for a long lasting shine without hampering the hair texture.
Don't Miss: 4 Best Organic Hair Conditioners In India Online To Battle Dry, Frizzy, Curly, Oily Hair
L'Oreal Paris Colour Protect Shampoo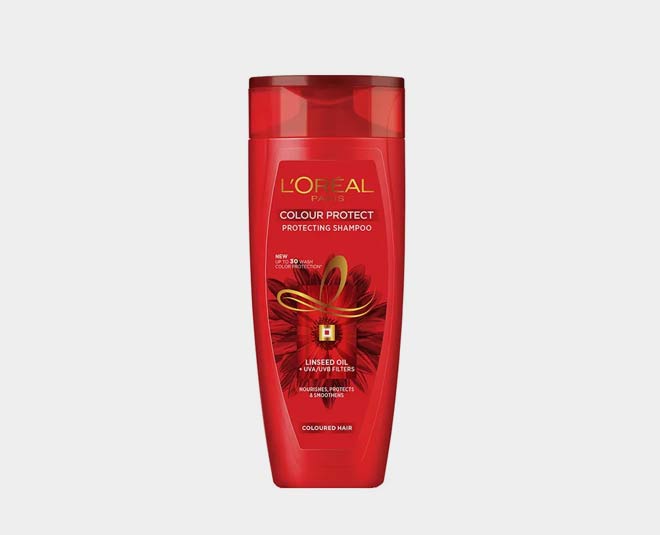 The bottle contains 360ml+36ml of product which costs Rs 282. It is said to nourish the hair and transform the surface. Making the hair silky to touch, this affordable shampoo helps in protecting the hair fiber from external agrressions. The brand claims that this shampooo prolongs the hair colour and the formula contains UV filter.
So take your pick as per your budget and buy the consotioner of the same brand. Stay tuned to HerZindagi and watch the beauty shopping space for more such beauty recommendations.