As the winter season approaches, dry skin becomes a major issue and we all start looking for skincare which is effective and will give us of skin. But with more and more consumers becoming aware of what ingredients their products have, organic or natural skincare has become very important. If you are one of those stocking up on organic body butter in India that falls under the budget of Rs 700 then here is a list of the top 5 organic body butters that fall under that bracket.
Natural Body Butter By The Moms Co
This body butter is about 24 hour moisturisation as claimed by the brand. It is very effective in dealing with stretch marks as well and soothes itchy belly. It has the goodness of cocoa and shea butter and costs Rs 600 for a 200 gm jar. It is toxin-free, has coconut and olive-based cleansers, is SLS free and it is mineral oil-free.
Plum Body Butter Vanilla & Fig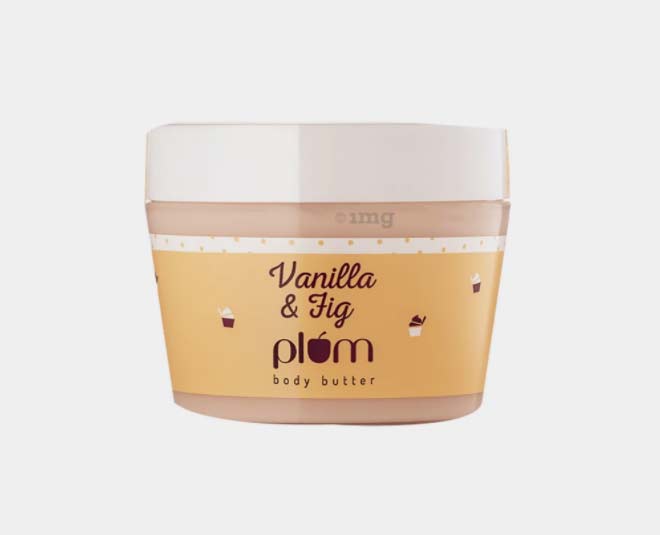 This body butter by Plum Goodness makes you feel luxurious. The fragrance is typical of the warmth you are looking for in the cold season and the figs are a reminder of the comfort and positivity the season brings along with it. A delicious, soothing scent for sure, this body butter has shea butter, vanilla and fig, vanilla hydrosol and fig extract. It is 100 % vegan, organic and cruelty-free. It is paraben-free and costs Rs 650 for a 200 ml bottle.
Mystic Soothing Body Butter By Lotus
This is a luxuriant and decadent body formula which is specially meant for those with dry skin. One of the major ingredients is 100% certified organic shea butter and it does not leave the skin greasy. The butter costs Rs 445 for a 100 ml jar.
Nyassa Almond Body Butter Saffron
Available at a price of Rs 700 for 100 gms, this body butter jar by the brand is all about almond butter which is great for dry skin. It is an excellent moisturiser and the main ingredients in the butter are almond butter, honey extract, cold pressed sweet almond oil, e-wax, distilled water, glycerine, vitamin E acetate, methylisothiazolinone, phenoxyethanol, And fragrance.
Don't Miss: HZ Tried & Tested: Biotique Bio Morning Nectar Visibly Flawless Shower Gel Detailed Review
Naked and Rich Choco Body Butter by mcaffeine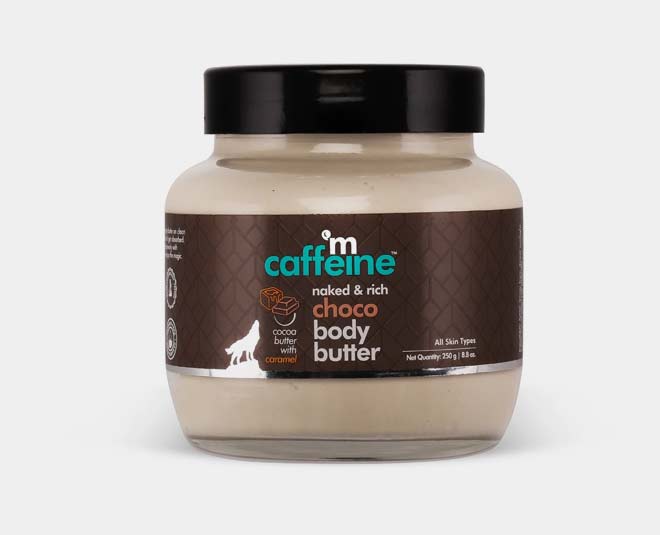 Priced at Rs 645 for a 250 gm jar, this body butter is a combination of caramel and cocoa butter. It is lightweight as claimed by the brand and is no-sticky. The choco body butter is also said to be helpful in getting rid of stretch marks. It has argan oil, caffeine, caramel, vitamin e, cocoa butter and excellent for winter dryness.
So pick the body butter you like and do share your reviews with us to help out other readers hunting for their perfect skincare jar.
Stay tuned to HerZindago for more such beauty recommendations.