Aloe vera is a plant that is famous for its soothing and healing properties. It is easily available in the market in a number of variants such as gels, powders, and liquids and is an important ingredient found in products like creams, moisturisers, masks and more.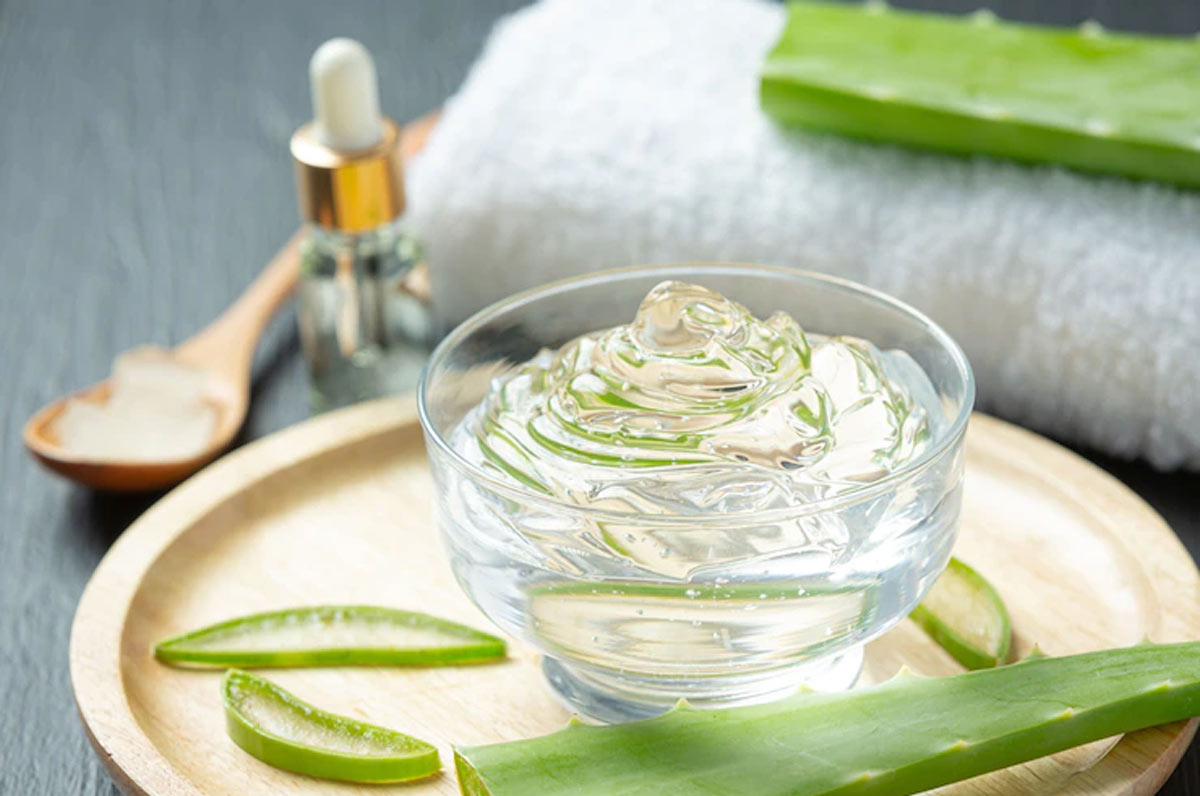 Don't Miss: Easy-Peasy Charcoal Mask You Can DIY At Home
Why is Aloe So Good?
Here are a bunch of benefits of aloe vera that make it a skincare goodie.
Soothes the Skin: Aloe vera is an ace product to soothe the skin if it is going through a bad day or week or month. It is effective in reducing irritation or itchiness.
Cools and Hydrates the Skin: Aloe vera is known to be an OG natural moisturising ingredient. It can add necessary hydration back into the skin.
Moisturises the Skin: Like we said, aloe vera is essentially an all-in-all crazy good moisturiser that adds oodles of goodness to the skin since water is a major part of its constituent ingredients.
Heals Breakouts: Aloe vera also has another benefit, it can heal pimples, breakouts, and acne. Aloe vera has salicylic acid in it and its moisturising properties help heal any possible breakouts.
Don't Miss: Try This 10 Step J - Beauty Skincare Routine To Get Flawless Glass Skin
Three Ways To Use Aloe:
A little apart from the usual ways, we've curated three offbeat ways you can inculcate aloe vera into your daily skin and hair care routine to keep you all glowing and pretty.
Use Aloe As A Shaving Gel: Yes, you heard it right. We can use aloe vera gel as a natural substitute for shaving creams and gels.It is very gentle on the skin and its antiseptic properties help repair any nicks and cuts. To top it all, it helps with achieving that smooth and moisturised post shave skin.
Use Aloe As A Makeup Remover: Isn't it amazing? Aloe can also be used as a makeup remover to cleanse the muck and dirt of the day off the skin in no time. It is a natural makeup remover that helps with getting rid of all the makeup piled onto our faces. Just take a dollop of aloe in your hands and rub it into your skin to get the makeup gunk off in no time. It works just like a cleansing balm.
Use Aloe As An Eyebrow Gel: Aloe can also be used as an eyebrow gel to help tame and condition the brows. Just dip a q-tip in aloe vera gel and apply to get wow brows in no time.
Did you like this article ?