The beauty of Goa is not restricted to the lively north or the tranquil south. There is so much to explore and so many activities to do. Partying in Goa and lazing on the beach shacks is done and dusted by travellers. So what all can you do in your next trip?
Visit The Divar Island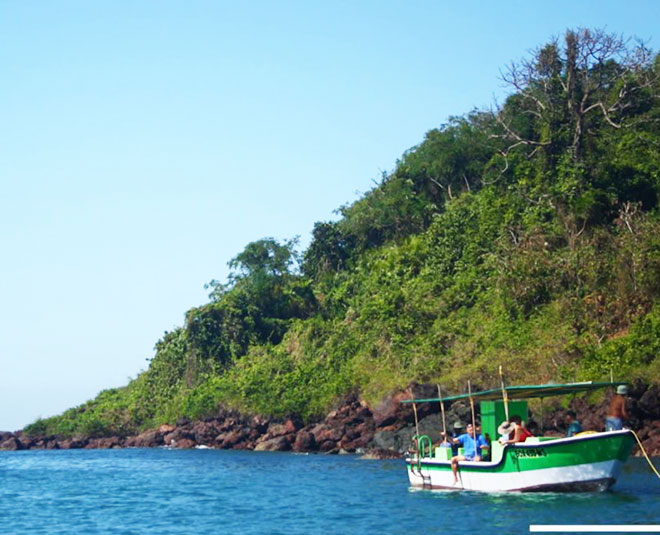 Image Courtesy: www.youtube.com
Ditch the typical partying scene and go to the Divar Island to experience the languid side of the region instead. The island lies in the Mandovi river that is the lifeline of Goa. Witness the spectacular carnival of Bonderam in August and the Halloween-like Potekar festival celebrated weeks before Easter. Check out the village of Sao Matia or Malar, Kadamba Dynasty ruins, Naroa Fort and Koti Tirth Tali.
Check Out Butterfly Conservatory In Ponda
Image Courtesy: www.travelideaindia.com
The city of Ponda in Goa is home to a beautiful Butterfly Conservatory that houses over 100 species of butterflies. Jyoti and Yashodhan Heblekar, the caretakers of the sanctuary have carefully maintained the place for nature enthusiasts and it is truly a breath of fresh air from the hustle and bustle of the touristy places in Goa.
Read More: Goa-Don't Miss These 4 Shacks This Winter
Go Hot Air Ballooning At Assolda Ground
Image Courtesy: www.leisurekart.com
Parasailing at Goa is passé. Why not watch Goa's beauty from 900 feet above the ground in South Goa? This adventurous experience will give you an experience like no other with stunning views of the coast. Plan this activity with your beloved or take the kids along for a thrilling experience. Follow it up with a scrumptious sea-food brunch afterwards.
Spook It Up At Devil's Canyon
The movie Go Goa Gone may have shown a completely weird story of zombies but you can actually get the spooks at one place in Goa and that's the Devil's Canyon. Called Devcharacho kond in Konkani, it is basically a river gorge near Molem that you can trek to. The story behind this hidden gem of Goa is pretty interesting. Legend has it that the canyon was home to a devil and a fisherman tried to fool him by asking for fish everyday for his guests. One day the devil saw the fisherman eating the fish all by himself and cursed that no one will ever be able to catch fish there. The curse still stands and the place is actually very dangerous for swimmers due to its slippery rocks, depths of the water and strong river currents.
Go Dolphin Spotting
An ultimate offbeat activity in Goa to do with your friends or family is dolphin spotting. Begin a cruise from Fort Aguada, Sinquerim or Panaji Jetty and see the playful dolphins up close in the waters. This beats any of the typical river cruise activities that tourists usually undertake.
To know more about what to do in Goa, Goa's beaches, party places in Goa, Goa travel tips and info on all touristy as well as offbeat destinations, keep reading HerZindagi.