When it comes to the wedding, there is already so much to do that posing for the camera is the last thing that comes to your mind. But, after the wedding ceremonies are over, the snapshots are the only thing you will be left to take a trip down memory lane. Hence, you must have some awesome photographs. If you are clueless about your poses, here are a few examples for you.
1Regal Vibes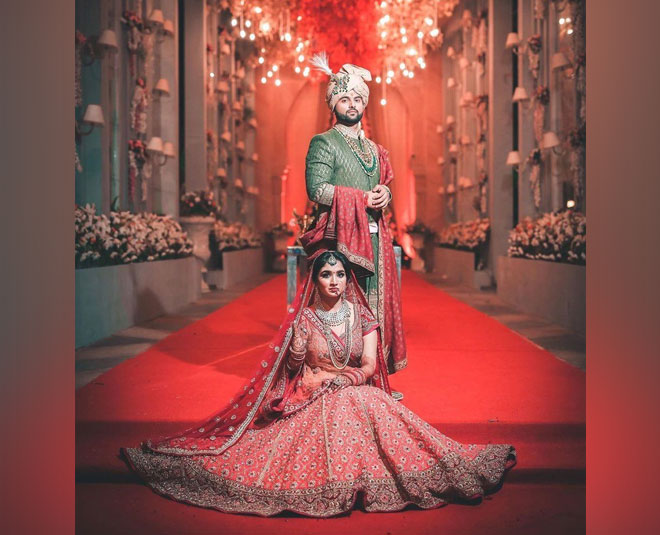 If you are feeling shy, or are camera conscious, try something as simple as this. You will be able to flaunt your outfits while looking regal at the same time.
2Smitten In Love
When there is love in the air, the same must appear in your photos. Pose as an elegant bride, and let your to-be husband look at you with love in his eyes!
3Retro Pose
If you both are old-school then these poses are perfect to show your love for each other. These are easy and needs no time to perfect.
4The Happy Couple Pose
When you are celebrating your union, there is no way you shouldn't be dancing and exuding happy vibes.
5For The Shy Groom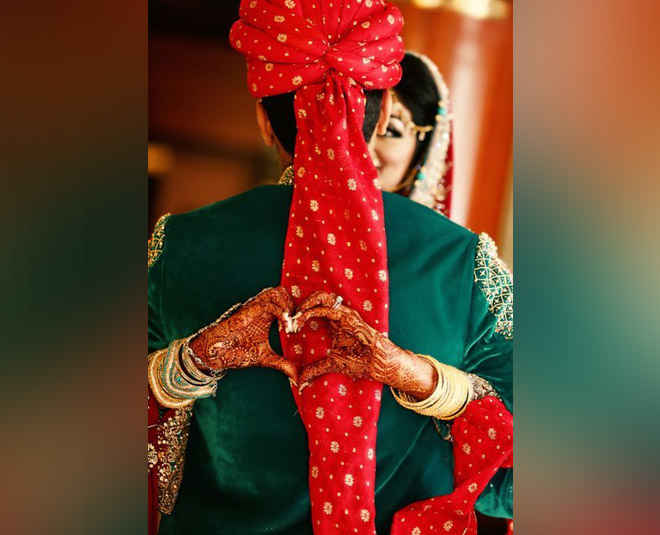 If your to-be husband is too shy, try this easy-peasy pose. It is not only romantic but also perfect to upload on your social media handles.
6Let The Eyes Do The Talking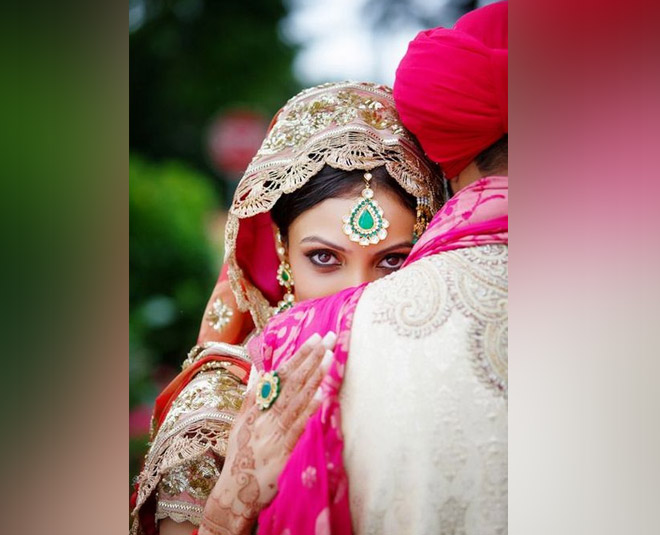 You took hours to get ready. There is no way you shouldn't bewitch everyone with that spot-on eye makeup.
7Romantic Pose
If you want to have a beautiful romantic pose, we recommend you for this one. It is simple, yet absolutely romantic.
8Made For Each Other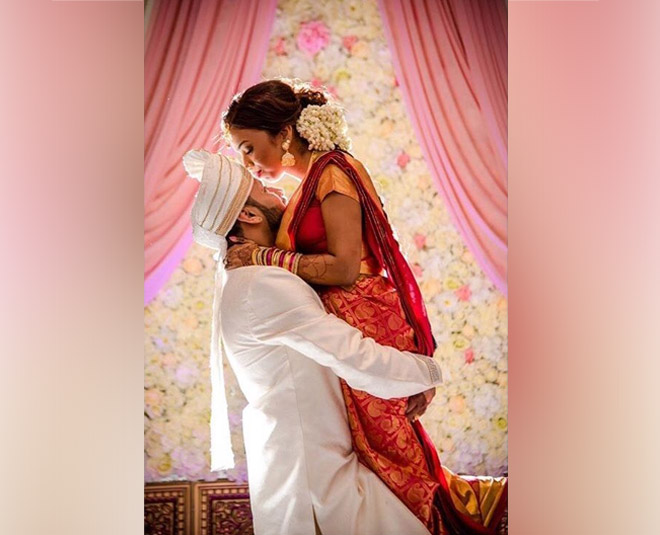 Show the world that there is no other couple who can pose better than you. This might take a few shots to perfect, but in the end, it will all seem worth it.
9The Shahi Pose
If he treats you like his queen, let the same vibe come through your wedding photographs.
10Match Made In Heaven
Finish off with a cute pose that shows you both are a match made in heaven.