Sonali Bendre is one actress who is extremely beautiful, simple and has a very serene demeanour since her modelling days. She battled Cancer and even after losing her hair and going through the treatment, she looks and looked beautiful in no matter what she wears or wore. The entire industry has been fond of her as she has a very calm disposition. Married to Goldie Behl, Sonali has also authored a book, The Modern Gurukul: My Experiments with Parenting. She is also running the Sonali Book Club since 2017. As an ode to the actress, here are some unseen pictures of the actress from the time she was just a baby to her modelling days to the films in the 90s.
They worked together in Sarfarosh movie which was a hit! With Naseeruddin Shah essaying a villain, Nawazzuding Sidiquui having a small role which went unnoticed at that time, Aamir and Sonali's chemistry sizzled on the screen. They looked like that sweet couple where the hero was calm and composed and the heroin was all bubbly and sweet. This pic is from those days when the late Jagjit Singh gave us "Hoshwaalon Ko Khabar Kya" and Sonali danced under the waterfall on the hit song "Jo Haal Dil Ka" and many more.
Sonali looks beautiful in whatever she wears but this picture of her in a two-piece swimsuit is wow. It is simple and nothing oozing and sizzling but her sunkissed curves and the calm disposition with a warm smile was enough to make fans go crazy at that time.
This is one hot picture of Sonali in an oversize white shirt and blue jeans. A lazy picture with off shoulder look for the camera this pic of Sonali Bendre with short hair during her modelling days is a must-see.
Modelling Days for sure. Sonali looked like a child in this picture. Isn't it?! From those huge danglers paired with a bodysuit and jeans, going denim on denim with a high pony and a silver blouse with chains as a strap is pretty daring for that time. But the woman sure has a flair for carrying off anything she wears.
Don't Miss: Eat Right, Sleep Tight If You Want To Avoid Cancer, Diabetes, Autism & More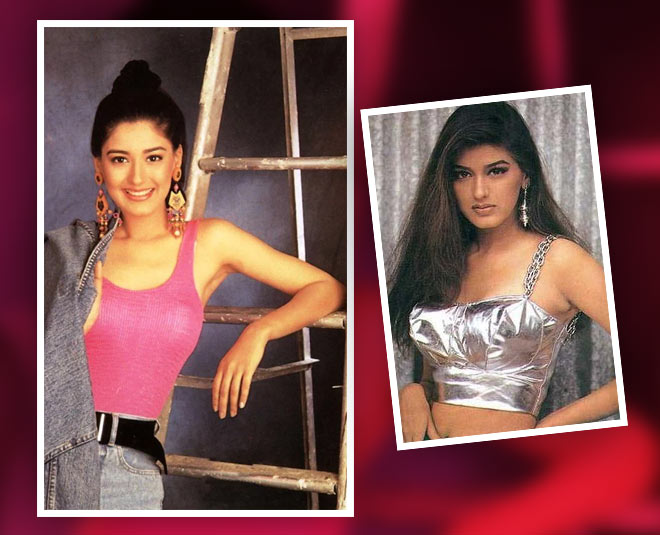 From childhood to modelling days to her marriage, these three pics pretty much sum up her youth. Cute in a frock we wonder what colour it was but the "katora" hair cut is proof that we all had the same childhood hairstyle in the 80s and 90s, Sonali Bendre was always pretty. Even on the day of her marriage, she looked simple yet the beautiful bride Goldie Behl sure is lucky to have on his side.
In 2018, Sonali was diagnosed with Cancer, a piece of news that shocked everyone. The actress was diagnosed with high-grade cancer and had to go to New York for treatment. She inspired so many with her positive attitude. Sonali had even lost all her hair. At a conclave last uyear, Sonali said: "I have endorsed every hair product in my career. Looks have been my bread, butter, and jam. Looks are important in our society. But, considering that that was the career, it has been scary. The world as I know it turned upside down or was no more there. And when I came to know that I have cancer, I got my team together and told them about it.
"I told them that I have a disease. As a brand, I endorse healthy products and a certain way of looks. I told them my brand was over. I told them that I was going for this treatment and I don't know where this goes. They told me that we are in it with you and they have been with me wonderfully," she added.
And here is the latest picture of Sonali in a powerful look with her short hair which makes her look prettier!
View this post on Instagram